Music
The 1932 Cairo Arab Music Congress
Listening session with Dr. Jean Lambert
In collaboration with AMAR Foundation
Wednesday 20 September, from 18:00 to 19:30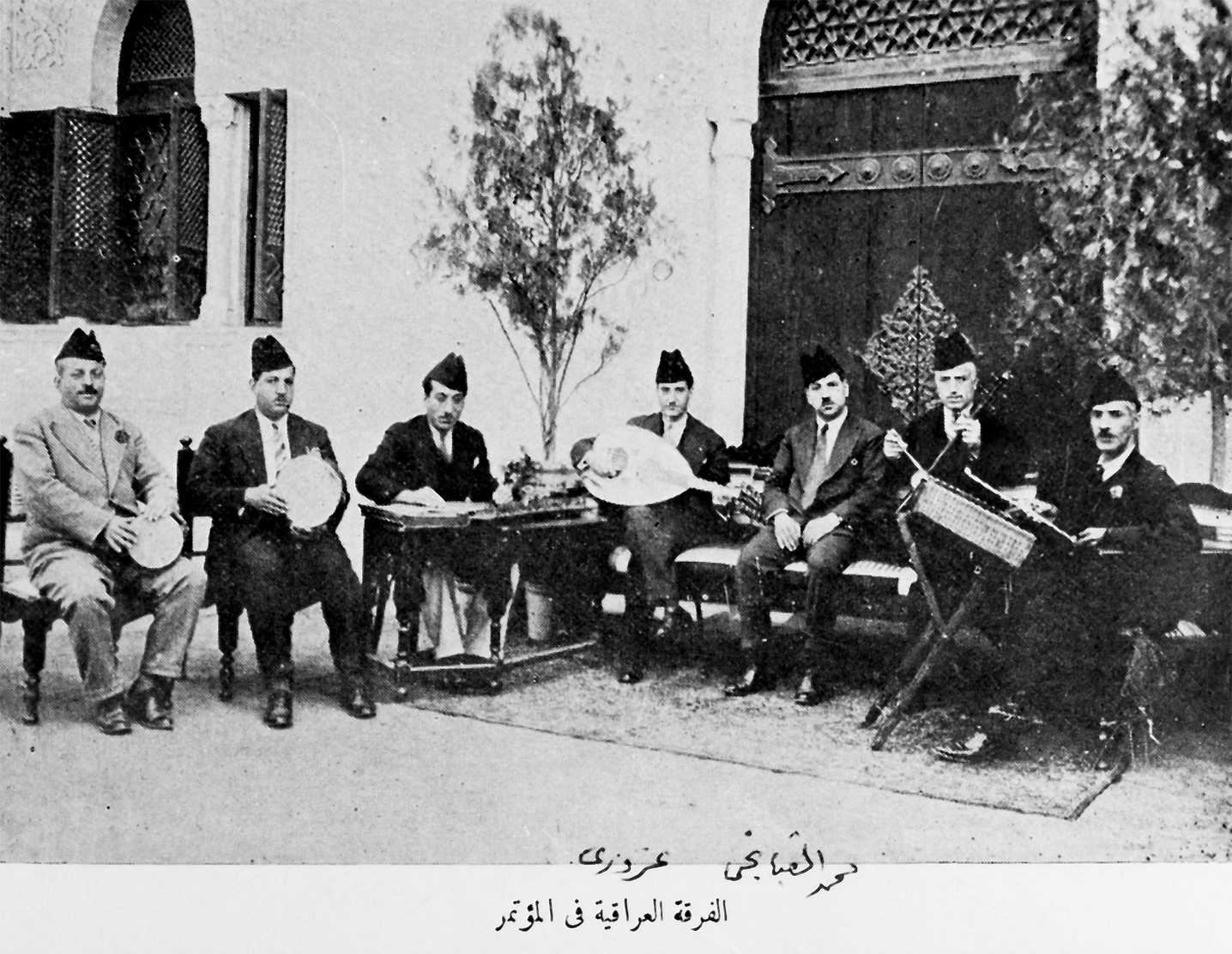 ©Iraqi Band to the Congress, Photo from Amar Foundation
The Cairo Congress of 1932 brought together musicologists from the East and West, as well as musicians from the Arab world. It witnessed different visions of future Arab music confronting each other: conservatives vs reformists who wanted to use the tools of Western music, to adapt to radio and cinema. On this occasion, numerous recordings by various Arab musicians were made. In 2015, they were published by the National Library of France based on the documentation of Franco-Lebanese historian Bernard Moussali (1950-1996). Yet, they still hold secrets to be further revealed. AMAR Foundation (Lebanon), which maintains these discs in its archives, provides a continuity to their documentation. 
Today, what do these recordings teach us about the music of the past, the present, and the future? What meanings do they bring to Arabs and the whole world? Dr. Jean Lambert will attempt to answer these questions through live listening to samples of the discs. 
Dr. Jean Lambert is an anthropologist and an ethnomusicologist specialized in the history of Music in Yemen and the Arabian Peninsula. He is a Professor at the Musée de l'Homme in Paris. Dr. Lambert authored several books on Yemeni music in addition to other publications and CD releases related to various traditional Arab music.   
AMAR Foundation aims to contribute to preserving musical traditions in the Arab world, especially in the Levant and Egypt. Its archive, which consists of wax cylinders, shellac records, and other recordings, is the most comprehensive collection in the world of the Renaissance period (1903 until the 1930s).