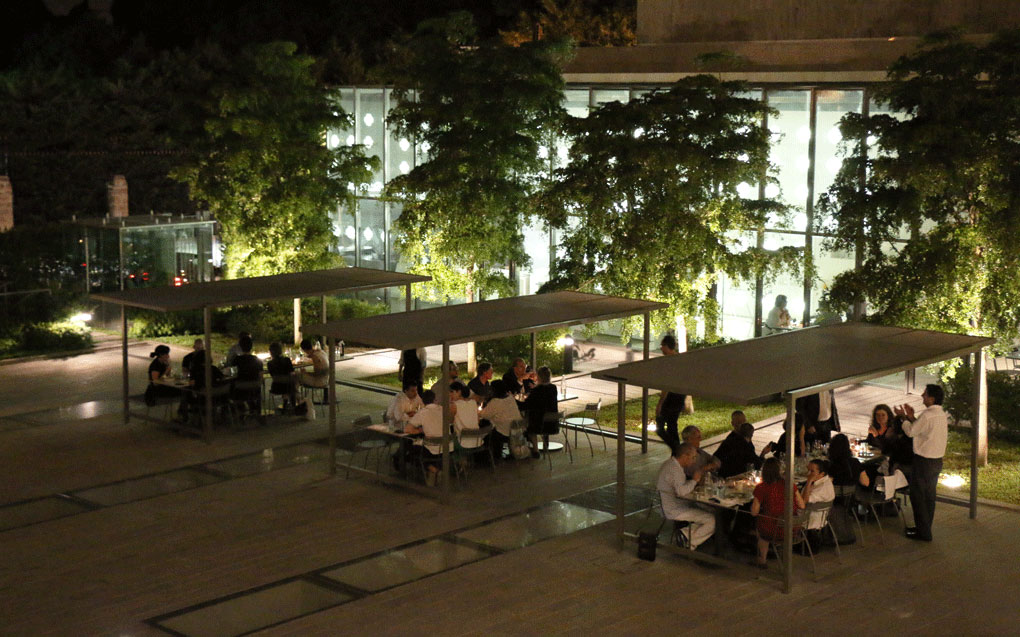 Copyright © 2015 Sursock Museum Resto
Looking out on the Museum's façade and courtyard, the restaurant welcomes you throughout the day for a wholesome breakfast, a lunch in the sun, an afternoon tea, a sunset aperitif, an intimate dinner, and anything else in between. Its menu offers varied Lebanese and Mediterranean food made from locally-grown produce, locally-fished seafood, and traditional Lebanese mouneh preserves, including starters and salads, sandwiches, main dishes, and daily specials, in addition to a wide selection of teas, desserts, refreshments, and cocktails.
The restaurant is managed by Cat & Mouth.
Extensive measures will be put in place to maintain the highest sanitation standards, and the restaurant will be operating at a capacity of 50%. For more information, call +961 1 200 512, or send an email to resto@sursock.museum
Open Tuesday till Sunday 10:00 to 18:00
Closed on Mondays