Special Program
32nd Salon d'Automne: Vote for the Audience Choice Award
25 November 2016 to 16 January 2017
Voting is possible in the exhibition space only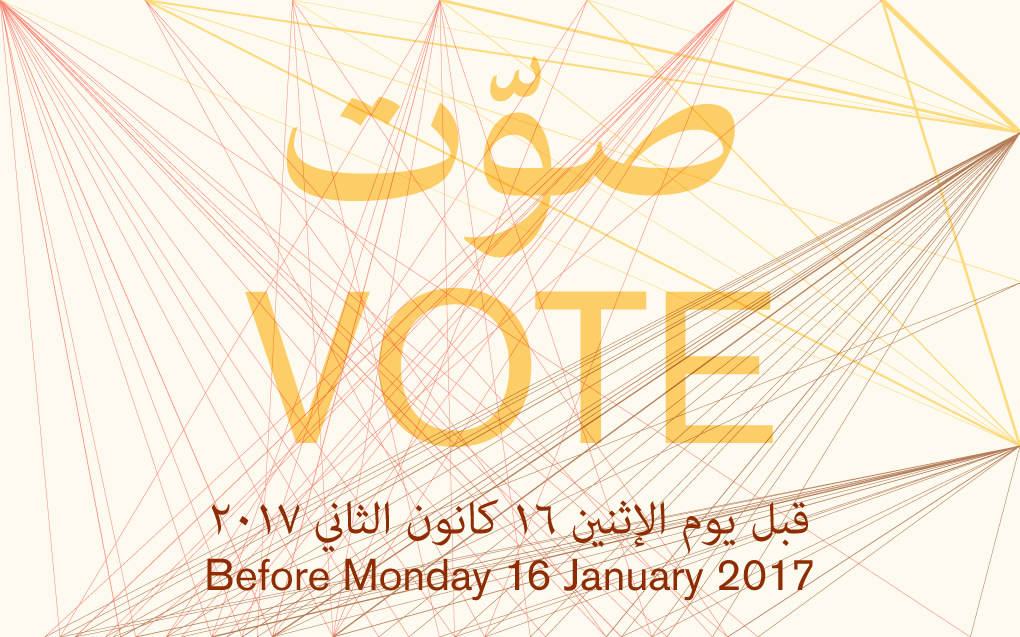 One of the primary activities of the Sursock Museum since its opening in 1961, the Salon d'Automne has consistently brought together emerging and established artists in the longest running open call exhibition in Lebanon.
This year's Salon d'Automne brings together 52 artists working across all media, from painting and installation to video.
Every year, the Museum awards several prizes. These are the Sursock Museum Prize for the most innovative work, and the Emerging Artist Prize – generously gifted by Mrs. Hind Sinno – for the most promising early career artist.
This year, and for the first time, we have added the Audience Choice Award. You will be able to select your favorite artwork to be awarded, so don't forget to cast your vote inside the exhibition space!
The last chance to vote is Monday 16 January 2017. You can vote in the exhibition space only.
Happy voting!