Performance
A'alehom
In the framework of TERDAD 2021
Sunday 4 July, 20:00 to 21:00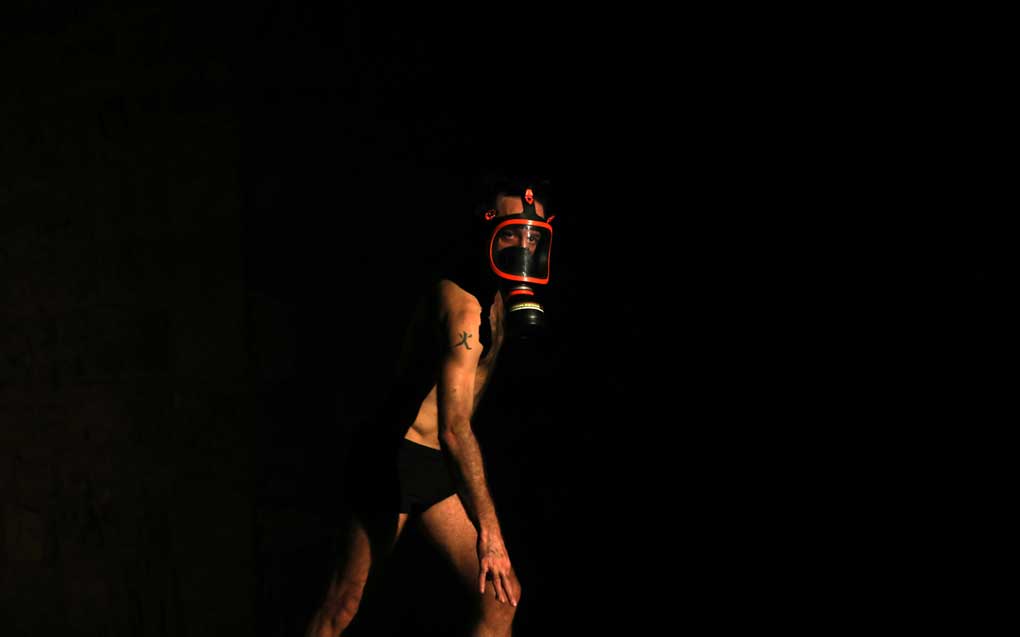 Photo by Patrick Baz
A'alehom is a solo performance that tells a story of loss, pain, physical abuse, and revolt. It is about overcoming obstacles and shedding victimhood. Creating this performance has been a catalyst for life, a motive that kept Paulikevitch resilient in the face of the current political and socio-economic crisis that Lebanon is going through. A'alehom was born under layers of stress and melancholy that brought the artist close to burnout and surrender. This is exactly why it morphed into a journey of salvation, demonstrating once again the urgency of art creation, and proving it to be a life necessity.
The performance is taking place on the Sursock Museum esplanade.
A'alehom is part of the TERDAD 2021 festival taking place over the course of 3 days from July 2 until July 4 2021. Created by UNESCO under "Li Beirut", its flagship initiative for the city recovery, TERDAD unites 5 local cultural associations: Metropolis Art Cinema, Zoukak Theatre Company and Cultural Association, Maqamat, Irtijal Festival, and Samandal Comics that received urgent financial support and training. The full program is available here.
Alexandre Paulikevitch is a performer, dancer, and educator. In 2000, he moved to Paris and graduated from the University of Paris VIII with a degree in Theater and Dance. He has been living in Beirut since 2006, creating spaces of reflection on "baladi dance" commonly known as "belly dance," through his work as a teacher and performer.