Special Program
Abandoned Dwellings: A History of Beirut
Book Launch and Conversation
In collaboration with Kaph Books
Thursday 29 November 2018, 18:30 to 21:00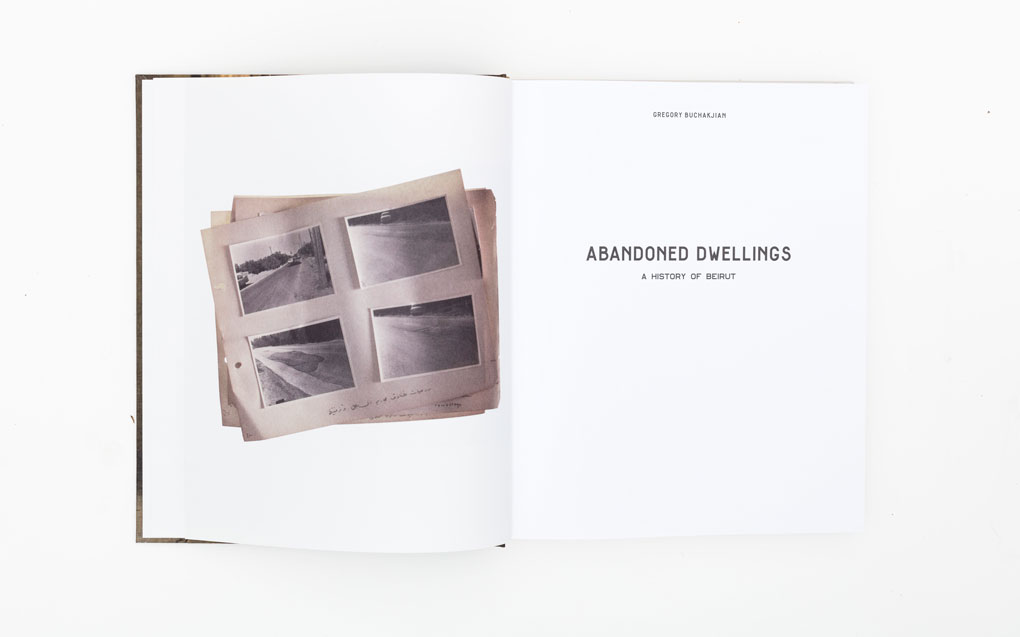 A spread from Gregory Buchakjian's "Abandoned Dwelling: A History of Beirut" (2018)
To mark the launch of Gregory Buchakjian's publication, Abandoned Dwellings: A History of Beirut, the author will be in conversation with Lamia Joreige and Valérie Cachard.
Over the past 150 years, Beirut has witnessed a cycle of unbridled growth, war, economic and social crises, and migratory movements. It is in this territory – ceaselessly destroyed and rebuilt, broken and regenerated – that Gregory Buchakjian has undertaken an artistic project and a research devoted to abandoned dwellings. The project constitutes a survey of 744 buildings, a collection of archives and testimonies, and a photographic series.
Lamia Joreige (b. 1972) is a visual artist and filmmaker who lives and works in Beirut. She earned her BFA from the Rhode Island School of Design, where she studied painting and filmmaking. She uses archival documents and elements of fiction to reflect on history and its possible narration, and on the relationship between individual stories and collective memory.
Valérie Cachard is a novelist. She teaches at the Université Saint-Joseph and the Académie libanaise des Beaux-Arts (ALBA), where she leads writing and theatre workshops. She received the Francophone Young Writer Award and the Etel Adnan Award for Women Playwrights. She completed a writing residency at the Théâtre du Tarmac in 2010.