Film Program
AFAC Film Night: 74 (The Reconstitution of a Struggle)
In partnership with the Arab Fund for Arts and Culture (AFAC)
Wednesday 19 April, 19:00 to 21:00
In Arabic with English subtitles
Free admission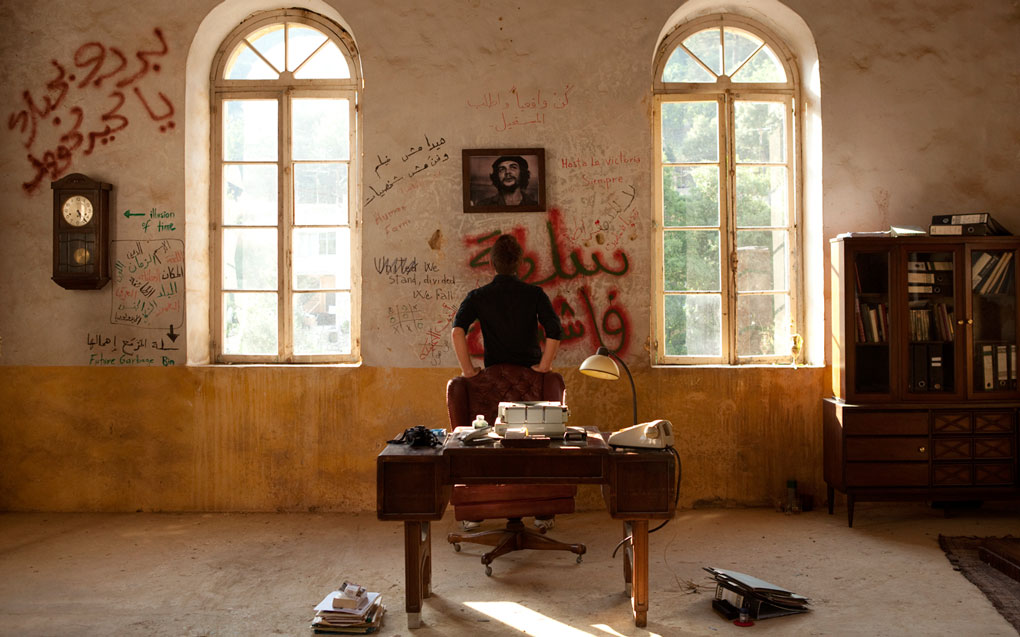 Directed by Raed Rafei and Rania Rafei
74 (The Reconstitution of a Struggle) [film still]
2012
Courtesy of the artists
Part of a monthly series of screenings showcasing filmmakers from the Arab world, in partnership with the Arab Fund for Arts and Culture (AFAC). The theme of this program is "Retrospection," showing films that recall the past and reflect on it using re-enactments.
74 (The Reconstitution of a Struggle)
Directed by Raed Rafei and Rania Rafei, 2012
Color, stereo, 95'
Between March and April 1974, students at the American University of Beirut occupied university offices for 37 days, demonstrating against a tuition increase. Fast forward to 2011, in the midst of the Arab Spring, filmmakers Rania and Raed Rafei decide to step back and reconsider the present situation in the light of the 1970s, a period pregnant with hope, but also a prelude to civil war. With the Lebanese student revolt of 1974 as their starting point, the filmmakers direct an absorbing documentary on the core issues of revolution and democracy. In addition to a meticulous re-enactment, they include theatrical improvisations in which activists give their interpretations of the student leaders' actions in 1974.
Raed Rafei is a Lebanese filmmaker and multimedia journalist. Since 2004, he has worked as a reporter and blogger covering political, social, and economic issues related to Lebanon and the Middle East. In 2006, he joined the Los Angeles Times as a correspondent in Lebanon. For the past two years, Rafei has been producing video reports for websites and television stations such as The Global Post and RCN, a Colombian television station.
Rania Rafei has a diploma in audiovisual and cinema studies from the Académie Libanaise des Beaux-Arts (ALBA). She wrote and directed the short movies Harissa Texas (2004), The Dish (2005), and Manchette (2005). She also directed a documentary for Al Jazeera Kids in 2008. Since 2005, she has been directing documentaries, awareness spots, and music videos about the subject of disability, commissioned by the Special Rapporteur on Disability in the UN.