Film Program
AFAC Film Night: The Man Inside
In partnership with the Arab Fund for Arts and Culture (AFAC)
Wednesday 9 November, 19:00 to 20:00
In French with English subtitles
Free admission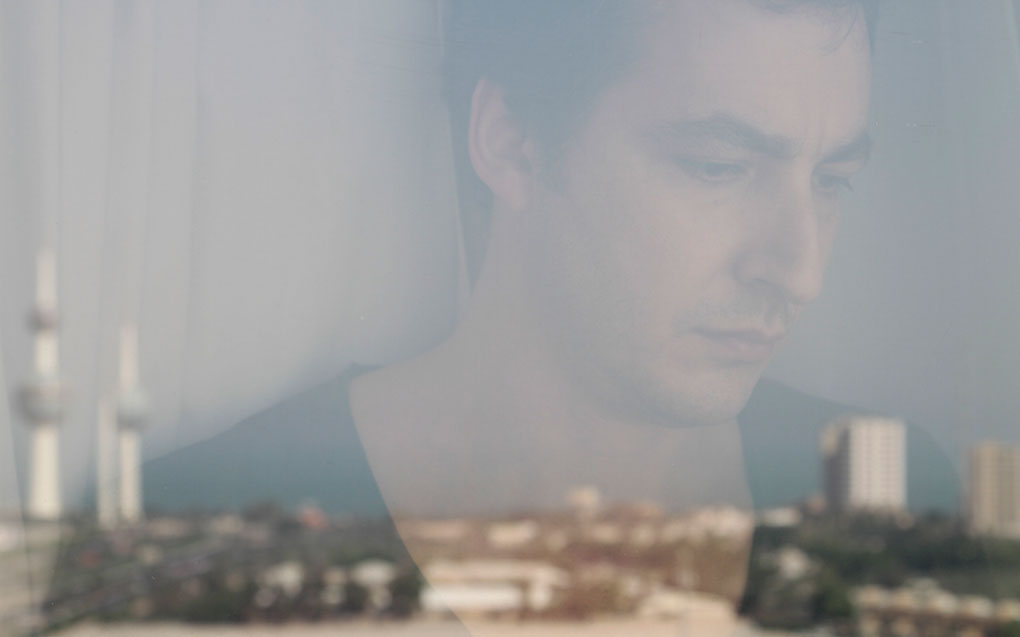 The Man Inside
2012
50 min, Stereo color, French
Courtesy of the artist
The Man Inside (2012)
Dir. Karim Goury
50 min, Stereo color
My father died September 11, 1989. I can't remember where I was that day...
22 years later, I'm in that hotel room in Kuwait City. From the balcony, I observe the city. A building in front of my window. I listen to this American singing in the next room. I film the maid who remade the bed. This place of transit, this hotel far from home, where I locked myself, is the last place on earth where I know my father lived...
Karim Goury was born in France in 1969 to a French mother and an Egyptian father. He graduated from the National School of Arts in Cergy-Pontoise. He studied screenwriting at Fémis (Paris) and achievement in school Louis Lumière. His first documentary Made in Egypt (2006) deals with his search for his Egyptian roots. The film received the Golden Muhr Award for best documentary at the 4th International Festival of Dubai in 2007. It was also selected for numerous international festivals in Paris, Beirut, San Francisco, Rotterdam, and Rabat, among others. In 2007, Goury completed a short film titled I Come Back, I Search for my Father. Two years later, he directed a documentary for Arte, titled Far Horizons.