Film Program
AFAC Film Night: Port of Memory
In partnership with the Arab Fund for Arts and Culture (AFAC)
Wednesday 4 May, 19:00 to 20:30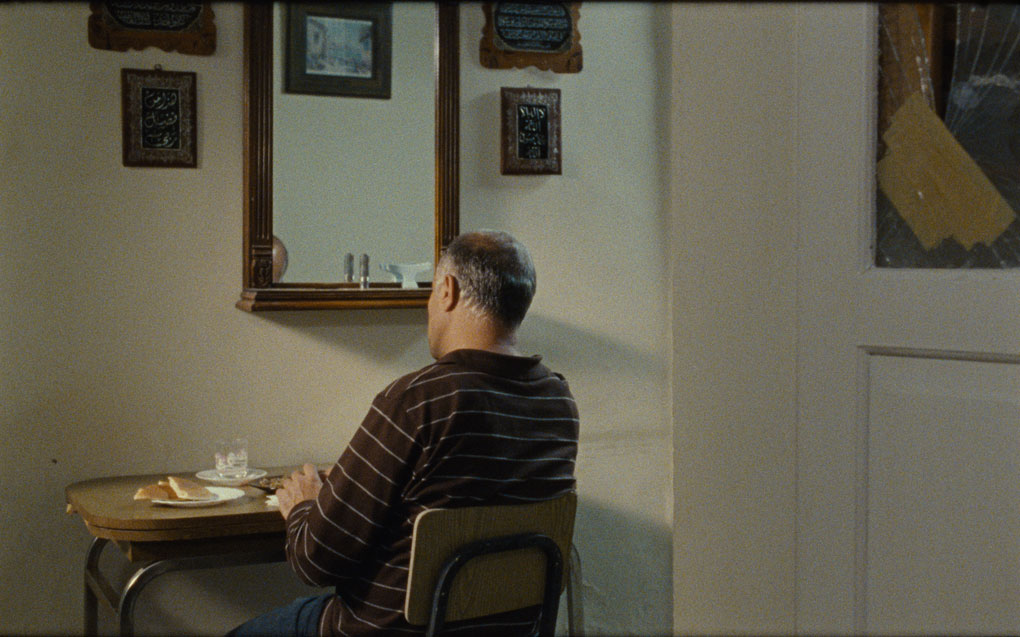 Port of Memory (film still)
2009
35mm, Color, 58 minutes, Arabic with English subtitles
Courtesy of the artist
Port of Memory is the first in a monthly series of screenings showcasing filmmakers from the Arab World, in partnership with the Arab Fund for Arts and Culture (AFAC). Over three months, three films telling stories of displacement – both historical and ongoing – will be screened.
Port of Memory
Dir. Kamal Aljafari, 2009
Color, 58 minutes, Arabic with English subtitles
The history of the town of Jaffa, a thriving port city now part of Tel Aviv, provides the background for Aljafari's film, centering on his mother's family at risk of eviction if they can't find proof that the house they have lived in for decades belongs to them. This skeletal narrative provides the scaffolding for a portrait of life in a once bustling neighborhood that was nearly emptied during the establishment of the state of Israel, suffering decades of neglect. In the meantime, Jaffa was often used as a location for action films, featuring the likes of Chuck Norris. While these films used the city as a generically exotic location, they have now become the source of documentary images of the city as it was. 
Kamal Aljafari is a graduate of the Academy of Media Arts in Cologne, where he received the Friedrich-Vordemberge Visual Art Prize of the City of Cologne in 2004. His films include The Roof (2006) and Port of Memory (2009), which received the Prix de l'Instititut français-Louis Marcorelles at Cinema du Réel, Paris. He was a featured artist at the 2009 Robert Flaherty Film Seminar in New York, and in 2009-2010 was the Benjamin White Whitney fellow at Harvard University's Radcliffe Institute and Film Study Center.