Film Program
AFAC Film Night: The Wanted 18
In partnership with the Arab Fund for Arts and Culture (AFAC)
Wednesday 7 December, 19:00 to 20:30
In Arabic with English subtitles
Free admission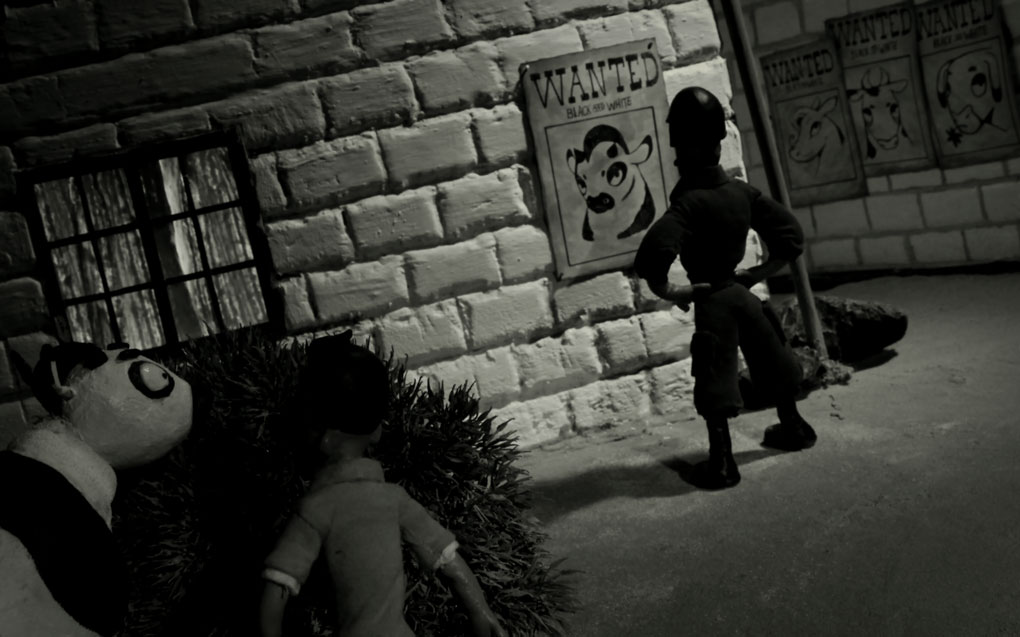 Dir. Amer Shomali and Paul Cowan
The Wanted 18 (film still)
2014
Courtesy of the artist
The Wanted 18
Dir. Amer Shomali and Paul Cowan, 2014
Color, 75'
 
Using stop-motion animation along with drawings, real people, actors, and archival footage, The Wanted 18 humorously looks at the moment during the first intifada, when Palestinian dairy cows were dubbed a security risk by Israeli military.
In 1987, in the West Bank town of Beit Sahour, a group of townspeople decide to buy eighteen dairy cows and produce their own milk as a co-operative. Their venture was so successful that the collective farm became a landmark, with the cows becoming local celebrities. The Israeli army took note and declared the cows "a threat to the national security of the state of Israel." Consequently, the dairy was forced to go underground and the cows continued to produce their "Intifada milk," with the Israeli army in relentless pursuit.
Amer Shomali is a multidisciplinary artist using painting, film, digital media, installations, and comics as tools to explore and interact with the sociopolitical scene in Palestine. Much of his work examines the creation and the use of the Palestinian revolution's iconography. Shomali co-directed the award winning animated documentary, The Wanted 18, which premiered at the Toronto International Film Festival in 2014. The film was awarded the best documentary award in Abu Dhabi, Carthage, Traverse City, and Al-Jazeera Film Festivals. The Wanted 18 was in the official submission lists for the foreign language and documentary categories of the Oscars 88th. Born in Kuwait in 1981, Shomali holds a B.Sc. in Architecture from Birzeit University in Palestine, and an M.A. in Animation from Bournemouth University in the UK. He is currently based in Ramallah, Palestine.
Paul Cowan is a director and cinematographer, known for Paris 1919: Un traité pour la paix (2009), The Peacekeepers (2005), and The Wanted 18 (2014).