Film Program
AFAC Film Nights
"Amal's Garden" (2012) and "And on a Different Note" (2015)
In partnership with the Arab Fund for Arts and Culture
Wednesday 6 December, 19:00 to 20:00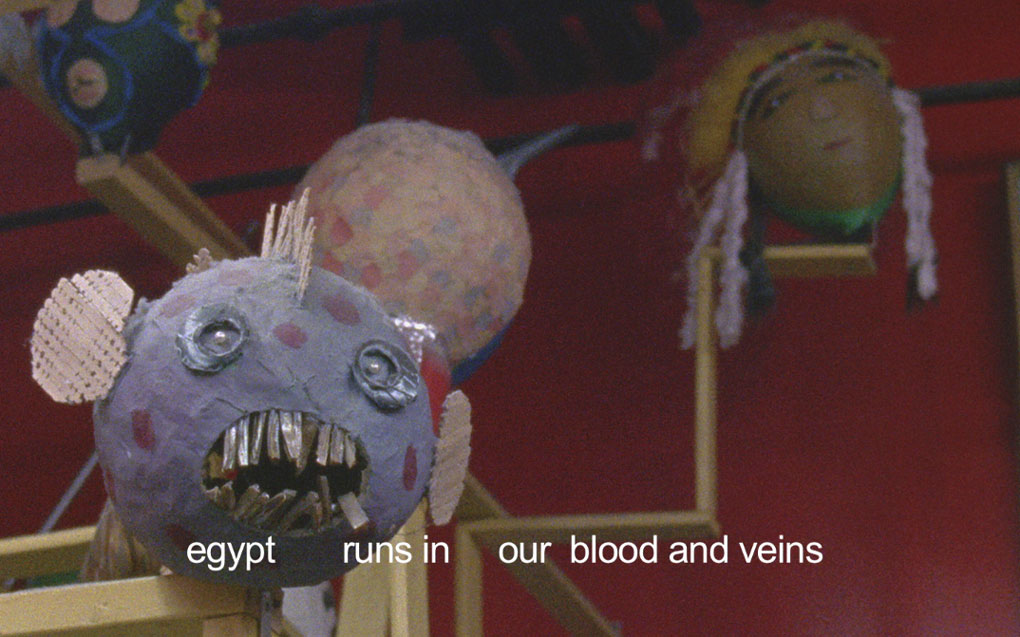 Directed by Mohamed Hassan Shawky
And on a Different Note
2015
Color, 24'
Part of a monthly series of screenings showcasing filmmakers from the Arab World, in partnership with the Arab Fund for Arts and Culture (AFAC).
Amal's Garden
Directed by Nadia Shihab
Screening time: 19:00 to 19:30
In Turkmen and Arabic with English subtitles
Color, HD, 32'
Amal and Mustafa are a Turkmen couple that have shared a long life together in Kirkuk, Iraq. When Amal decides to finally renovate their home after a decade of war, Mustafa retreats to the garden, where he encounters the curious gaze of his grandniece and her camera. An intimate rendering of life amidst ever-shifting conditions.
Nadia Shihab is a film director and artist based in Oakland, working primarily in nonfiction film and music. Shihab's music compositions have been commissioned for films aired on US public television, and her recent film Amal's Garden was shown in festivals and galleries internationally, including at Cinema du Reel at the Centre Pompidou, the Walker Art Center, and the Arab American National Museum. She has been an artist-in-residency with the MacDowell Colony, Djerassi, and SF FilmHouse, was a Fulbright Scholar to Turkey, and is currently a Firelight Media Documentary Lab Fellow.
And on a Different Note
Directed by Mohamed Hassan Shawky
Screening time: 19:30 to 20:00
In Arabic with English subtitles
Color, 24'
And on a Different Note is a reflection on the ambivalent relationship of an Egyptian living in New York City with the ongoing political developments in Egypt and the media rhetoric associated with them. This audiovisual experience is created through the juxtaposition of images of the author's various habitats within the city, and sound fragments from Egyptian prime time talk shows, echoing a growing sense of alienation and a state of physical detachment, and capturing the stillness of New York's urban life compared to the pace of events and their surrounding debates in Egypt.
Mohammad Shawky Hassan is a filmmaker and scholar. He studied philosophy, film direction, and cinema studies at The American University in Cairo, the Academy of Cinematic Arts and Sciences, and Columbia University. His films include It Was Related to Me (2011) and On a Day Like Today (2012). He has presented films at the Oberhausen Short Film Festival, Anthology Film Archives, The New York Public Library and UnionDocs, and is currently running the Network of Arab Arthouse Screens (NAAS).