Film Program
AFAC Film Nights: Asphalt
In partnership with the Arab Fund for Arts and Culture (AFAC)
Wednesday 28 February, 19:00 to 20:30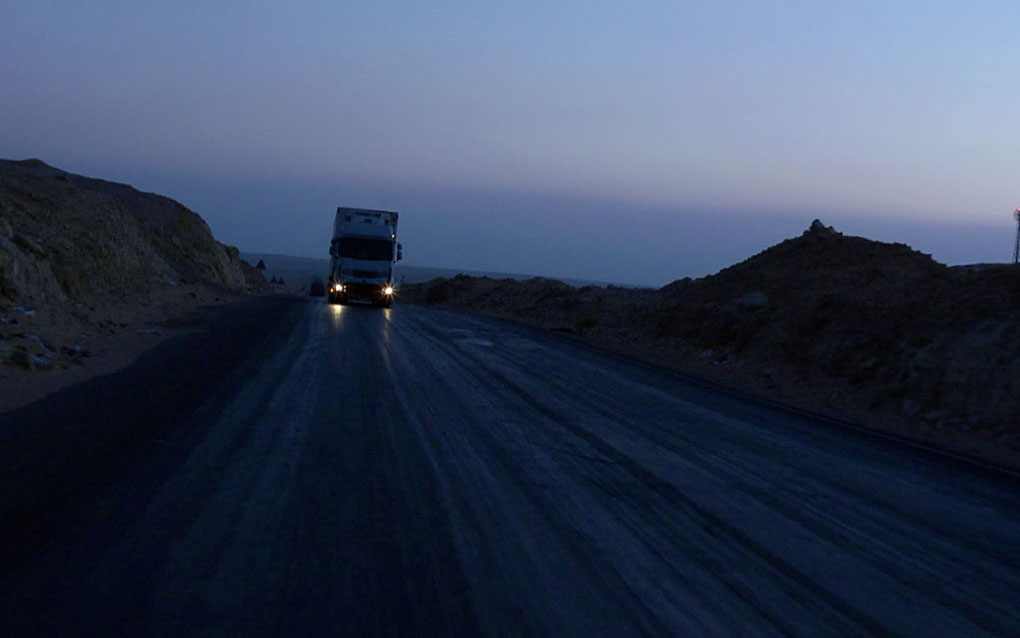 Asphalt (film still)
2012
Courtesy of the artist
Part of a monthly series of screenings showcasing filmmakers from the Arab World, in partnership with the Arab Fund for Arts and Culture (AFAC).
Asphalt
Dir. Ali Hammoud, 2012
Color, 69'
In Arabic with English subtitles
Asphalt delves into the lives of two truck drives on the road, crossing borders, towns, and cities, loading and unloading goods. Lebanese truck driver Derar Nsseir transports goods across Syria, Jordan, and all the way to other countries. Meanwhile, Egyptian truck driver Mohamad Mehani (Scooter) drives across Egypt and to the Sudanese border delivering necessities. Yet these two men have one thing in common: making a living in an ever-changing scenery on an asphalt road that stretches miles across the Arab world. Asphalt takes us on a journey to examine the relationship between man and machine, reflecting on life from behind the wheel.
Following the screening, there will be a Q&A session with director Ali Hammoud.
Born and raised in Kuwait, Ali Hammoud is a Lebanese filmmaker, executive producer, and film editor. He completed his BA in Communication Arts at the University of Alabama at Birmingham. Since 2001, he has worked as a freelance director and editor for several TV stations, as well as on documentary films in Lebanon and abroad. In 2009, Hammoud directed his debut short documentary, About Those Who Have Gone, which was shown at Docudays and the Dubai International Film Festival. Asphalt is his first feature documentary.