Film Program
AFAC Film Nights: From My Syrian Room
In partnership with the Arab Fund for Arts and Culture (AFAC)
Wednesday 13 September, 19:00 to 20:30
In Arabic with English subtitles
Free admission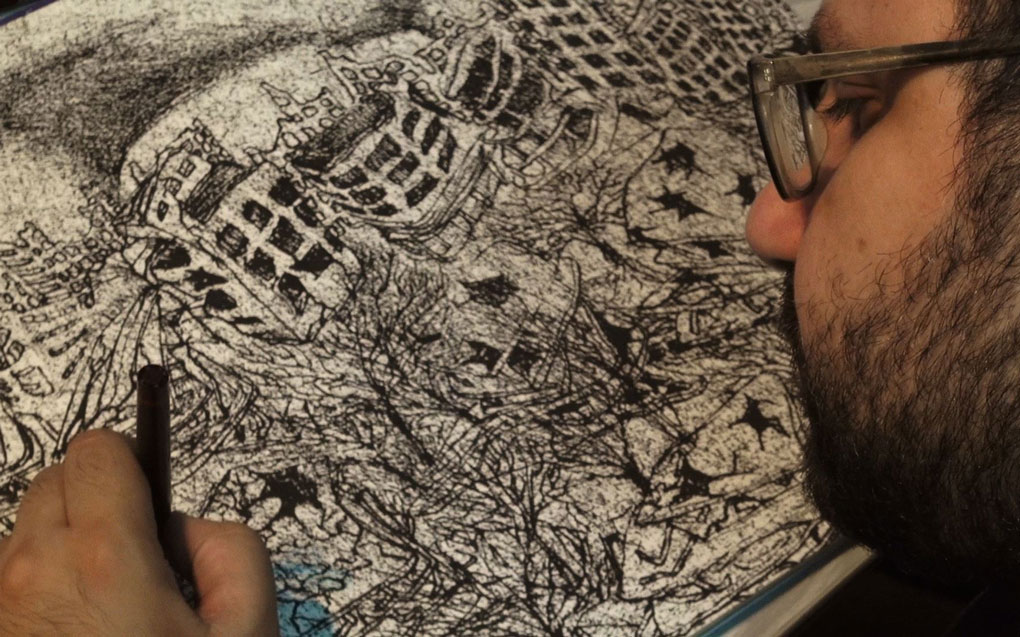 Directed by Hazem Alhamwi
From My Syrian Room
2014
Color, 70'
Part of a monthly series of screenings showcasing filmmakers from the Arab World, in partnership with the Arab Fund for Arts and Culture (AFAC).
From My Syrian Room
Directed by Hazem Alhamwi, 2014
In Arabic with English subtitles
Color, 70'
The year 2011 witnessed the beginning of unprecedented social movement in Syria after 40 years of political stagnation. In the early months of the uprisings, I was overtaken by a deep feeling of the certainty of death looming near me, around me. This film shares narratives from Syria. Some are personal stories; others are social commentaries; some arise from the present; others look at the past; all seek to explain the reasons for the outbreak of this revolution and how one's soul can transform from seeking death to finding new desire for life.
Hazem Alhamwi is a director and producer born in Syria and currently living in Berlin. Alhamwi has directed and produced several films including the documentaries Childhood of the Place Part 1, Stone Bird,and Alshaarani, as well as more experimental productions: The Right Side of that Road, Damascus, Blue Coma, and Cold Breath. His documentary Childhood of the Place Part 1 won a grant from AFAC.