Talk
The Album Series
De Beyrouth à Damas : Les traces d'un récit
Thursday 18 April, 19:00 to 20:30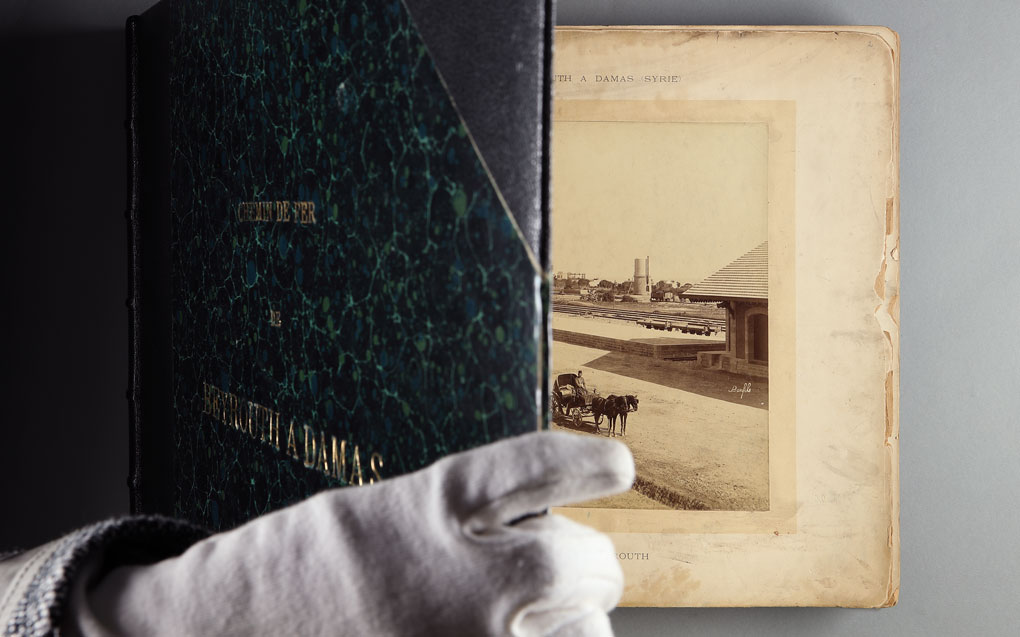 Chemin de Fer de Beyrouth à Damas
1895
TFDC_151
The Fouad Debbas Collection / Sursock Museum
The exhibition La Fabrique des illusions marks the occasion of launching a talk series on photographic albums. Physical albums from the Fouad Debbas Collection will be presented and read by artists and practitioners as an activation of the objects. These presentations will invite us to explore new ways of perceiving the photographic album. Through them, one can trace the development of photographic practices in the region and their representations in social, political, and artistic realms.
Presented here is an oral and pictorial journey around the construction of the railway line inaugurated in 1895, linking Beirut to Damascus. Using two voices and four hands, Engram Collective will perform a reading of an album from the Fouad Debbas Collection that brings together stories, testimonies, audio recordings, and visual manipulations. The selected album is: Bonfils Studio, Chemin de Fer de Beyrouth à Damas, 1895, TFDC_151.
These talks are programmed in parallel to the exhibition La Fabrique des illusions : Collection Fouad Debbas et commentaires contemporains, co-curated by Yasmine Chemali and François Cheval, on view from 22 February to 12 May 2019.
Engram Collective, founded in 2003 by photographers and artists Joanna Andraos and Caroline Tabet, produces photographic series and installations using photography and video.