Talk
ARP Talks: Hélène Eristov
Frescoes and wall painting in Lebanon
In partnership with ARP–ALBA-University of Balamand
Thursday 30 November, 19:00 to 20:30 
In French
Free admission
Spaces limited. First-come, first-served.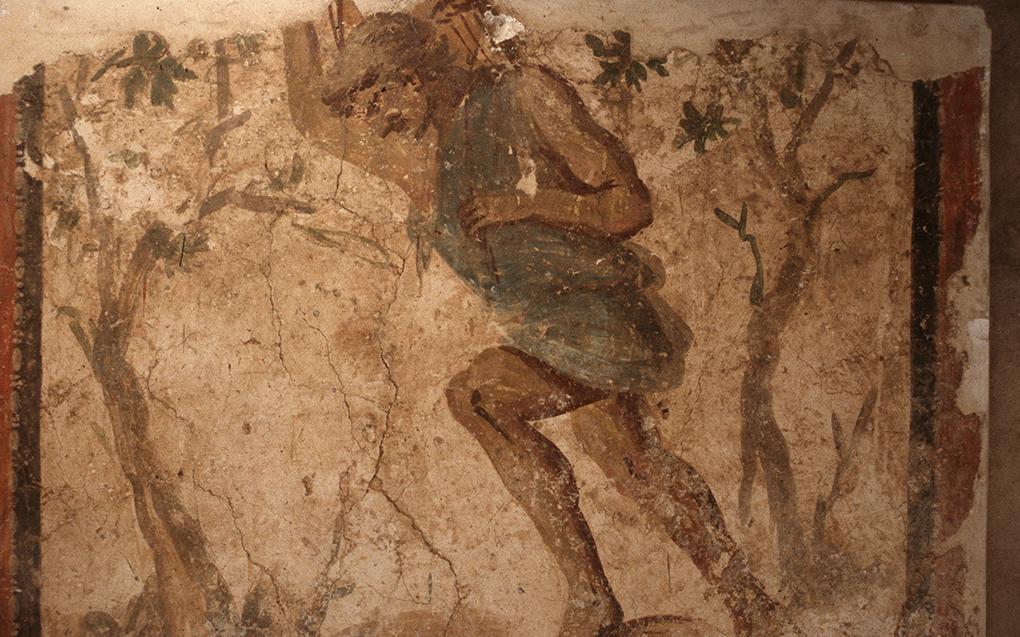 Tyr, funerary decoration from the Roman period
Photograph by H. Eristov
With its close ties to architecture, a wall painting assumes several contradictory roles: it conceals masonry, whilst also highlighting it. It opens up a fictional space beyond the wall, but also accentuates the latter's opacity. It may depict a scene or story, but often tends towards the abstract through marbling. Several ancient domestic and funerary contexts will be examined.
Hélène Eristov is an expert in ancient painted plaster and holds a Ph.D. in Archaeology from Paris IV University. She is an honorary research director at the CNRS and an associate of the AOROC Laboratory of the École Normale Supérieure, Paris. Her research include Hellenistic and Roman wall painting in Italy, the Middle East, and ancient Gaul, in addition to textual sources, and urbanistic, architectural and monument contexts.
About ARP-ALBA
Artistic Research Practices (ARP) is a program of critical study and of cross-disciplinary practice at ALBA that develops research through a series of roundtables. The program explores contemporary practices by inviting artists, curators, and critics to share their research. ARP recently launched the Bekaa Project, initiated by Jacopo Gallico.