Talk
ARP Talks: Sara Martinetti
"Transferred": Seth Siegelaub's Methods from Conceptual Art to Textile
In partnership with ARP–ALBA-University of Balamand
Thursday 20 April, 19:00 to 20:30
In English
Free admission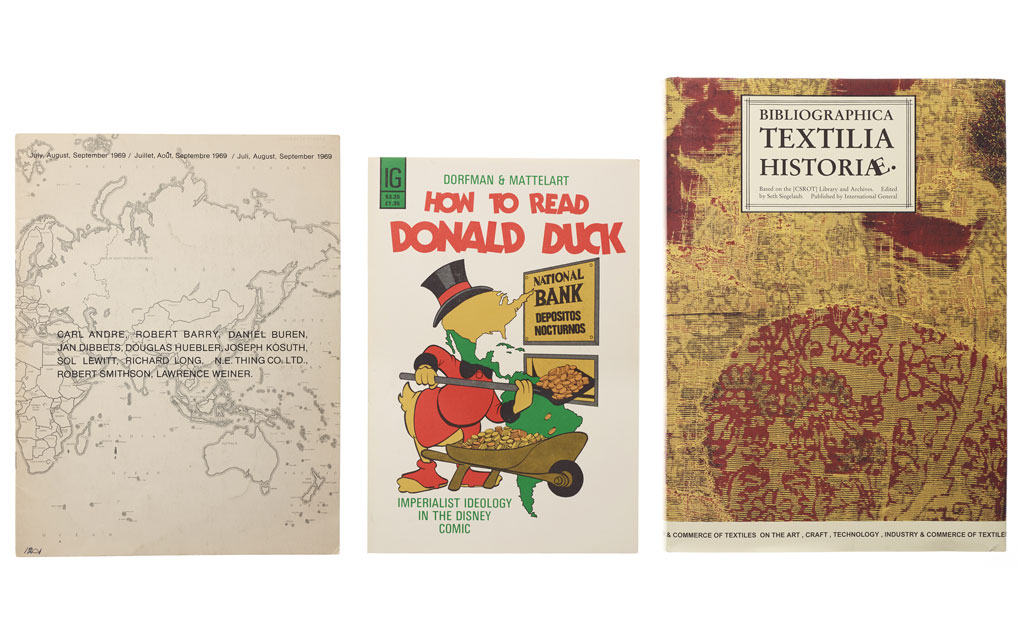 Photograph by Marion Benoit
Seth Siegelaub (1941-2013) is best known for his decisive role in the emergence and establishment of conceptual art in the late 1960s. With groundbreaking projects such as the Xerox Book and January 5-31, 1969, he set the blueprint for the presentation and dissemination of conceptual practices. In the process, he redefined the exhibition space, which could now be a catalogue, a poster, an announcement – or reality at large, in keeping with his statement that "you don't need walls to show ideas."
But just as these artists were gaining wider recognition, Siegelaub turned his back on the art scene and settled in 1972 in the suburbs of Paris, where he collected, catalogued, and published books on communication and culture, and founded the International Mass Media Research Center (IMMRC).
When Siegelaub's projects are examined in light of the intellectual technologies for organizing information such as bibliographies, maps, and lists, a more complex figure emerges, whose practice is anchored in a Gutenbergian tradition of publishing, while contributing new methods of implementing the dissemination of ideas.
Sara Martinetti is a French researcher and curator working across various disciplines including art history, anthropology of writing, and theories of craft. A Ph.D. student at the École des hautes études en sciences sociales (EHESS) since 2012 and a research assistant fellow at the Institut national d'histoire de l'art (INHA) in Paris from 2012 to 2016. She is currently writing a dissertation on the pioneering exhibition organizer, publisher, and bibliographer Seth Siegelaub. In the course of her research, she has co-curated the exhibitions The Stuff That Matters: Textiles Collected by Seth Siegelaub for the CSROT (Raven Row, London, 2012) and Seth Siegelaub: Beyond Conceptual Art (Stedelijk Museum Amsterdam, 2015-16), and co-edited the anthology "Better Read Than Dead." Seth Siegelaub: Writings and Interviews, 1964-2013 (Verlag der Buchhandlung Walther König, Cologne 2017). She regularly contributes to various academic journals and lectures on issues related to textiles.