Talk
Artists on Art: Talks by Exhibiting Artists in the Salon d'Automne
Thursday 2 February, 19:00 to 19:30
In English
Free admission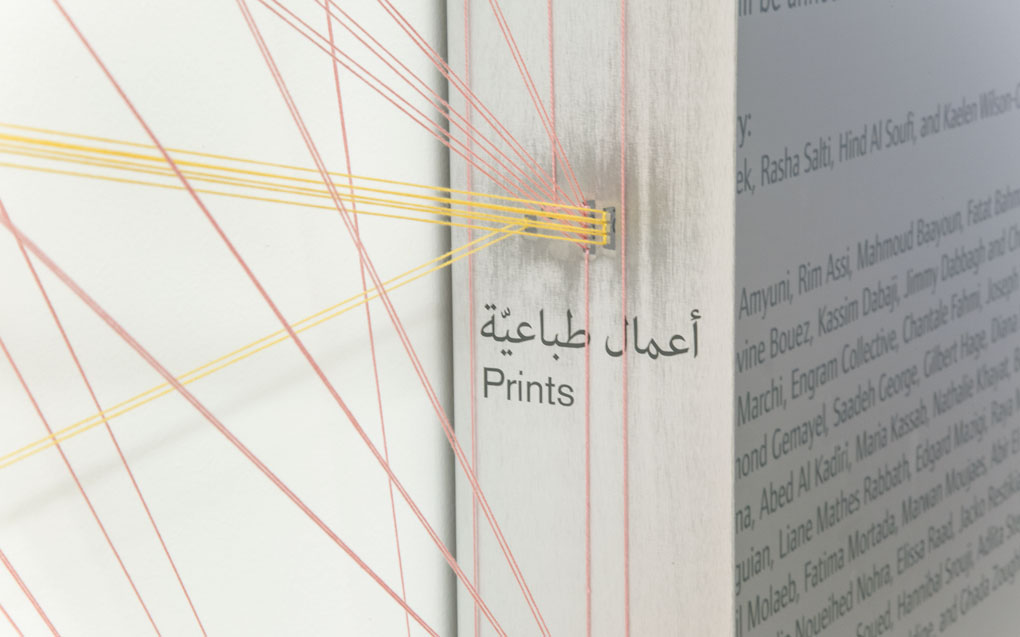 Design: Mind the gap. Photo: Nabû Productions.
Featuring 52 artists, this year's Salon d'Automne brings together both emerging and more established artists. Join us in the Salon d'Automne exhibition space to hear exhibiting artists speak about their work. Five different artists will speak on each of the following dates: Thursday 15 December 2016, Thursday 19 January 2017, and Thursday 2 February 2017.
Thursday 15 December:
Rola Dally, Cristiana de Marchi, Liane Mathes Rabbath, Simon Mhanna, Samar Mogharbel, Alia Noueihed Nohra, and Hala Schoukair.
Thursday 12 January:
Jimmy Dabbagh and Christine Labban, Joseph Faloughi, Raymond Gemayel, Diana Halabi, Abir Moukaddem, Elissa Raad, and Stelio Skamanga.
Thursday 19 January:
Engram Collective (Joanna Andraos and Caroline Tabet), Amy Hanna, Abed Al Kadiri, Maria Kassab, Edgard Mazigi, Tarek Mourad, and Antoine Soued.
Thursday 2 February:
Rim Assi, Raya Mazigi, and Dala Nasser.