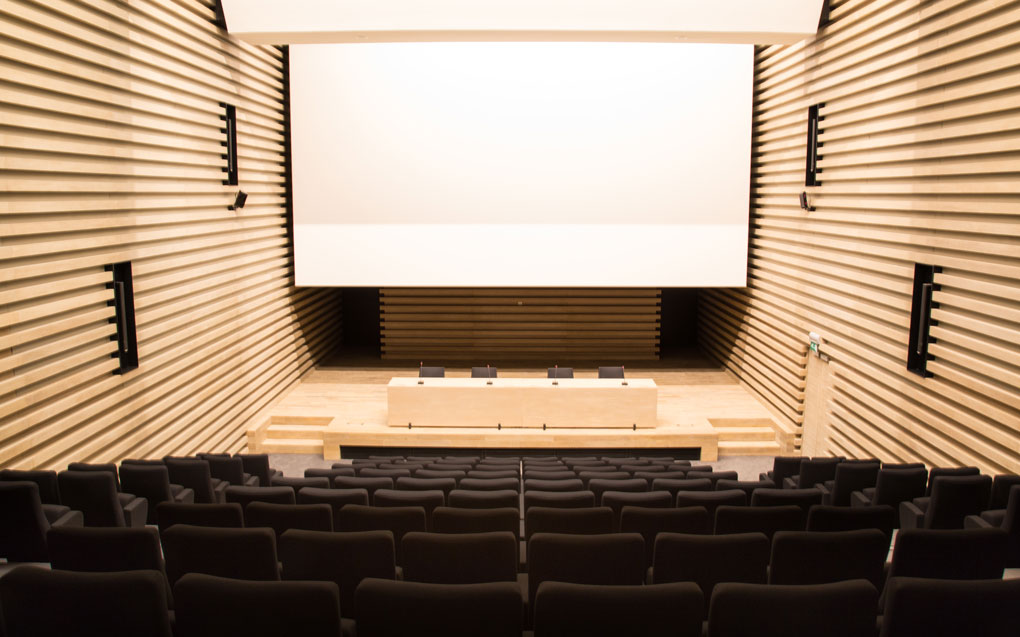 Copyright © 2015 Nabû Productions
The Sursock Museum auditorium hosts a variety of events that complement the Museum's exhibitions, from film screenings, readings, and performances to talks, symposia, and conferences. The 169-seat venue is equipped with the latest audiovisual and presentation tools, in addition to simultaneous translation equipment. Excellent acoustics ensure that audiences enjoy an immersive experience.
The auditorium is accessible to wheelchair users.