Baris Dogrusoz: Theater of Operations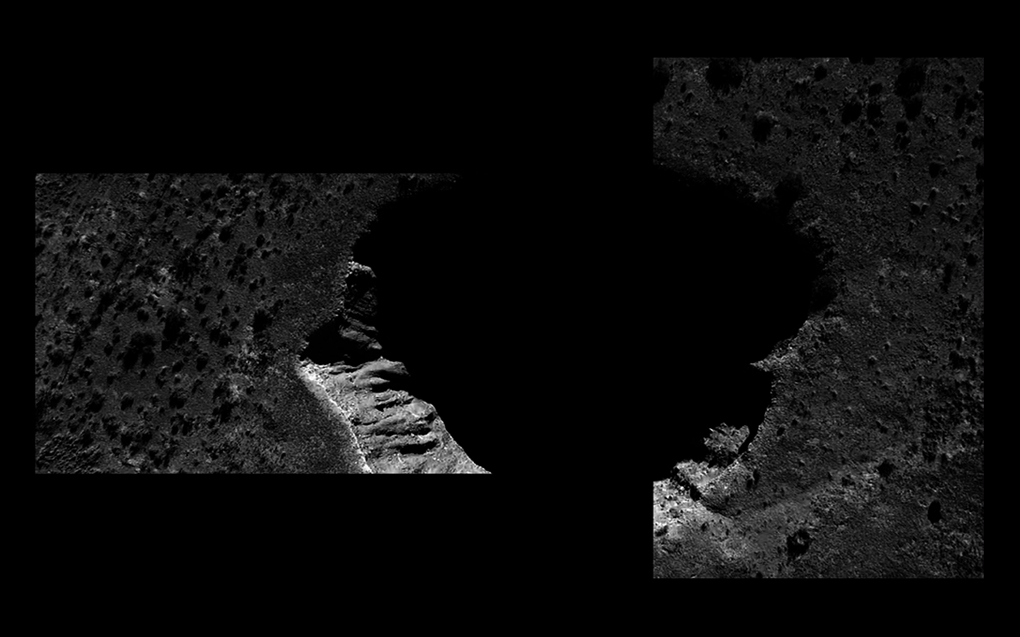 Sand Storm and the Oblivion (film still)
2017
Two-channel video installation, 8'30''
Courtesy of the artist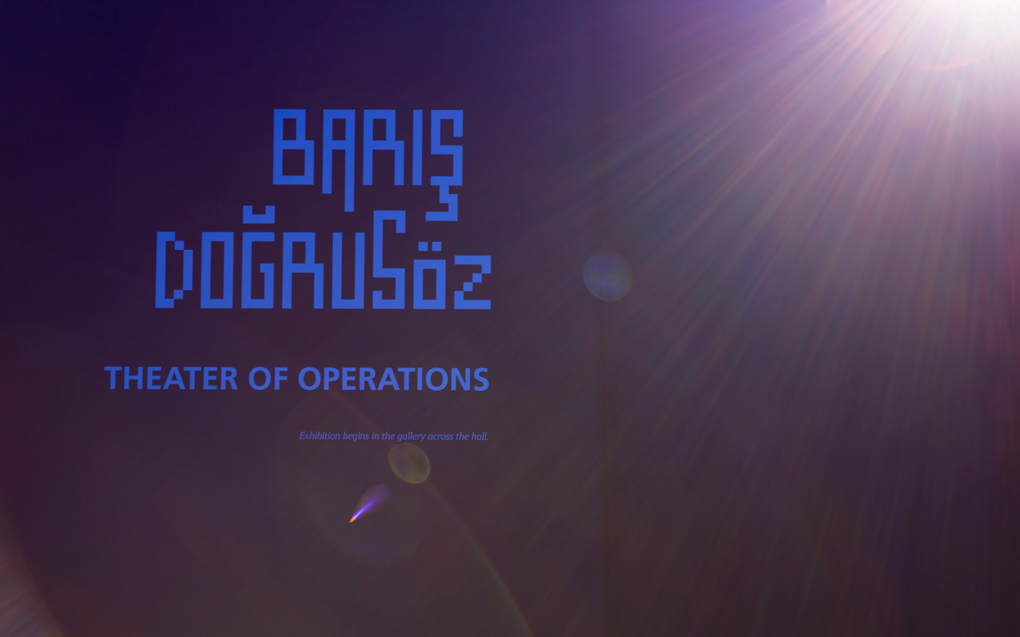 Photo: Christopher Baaklini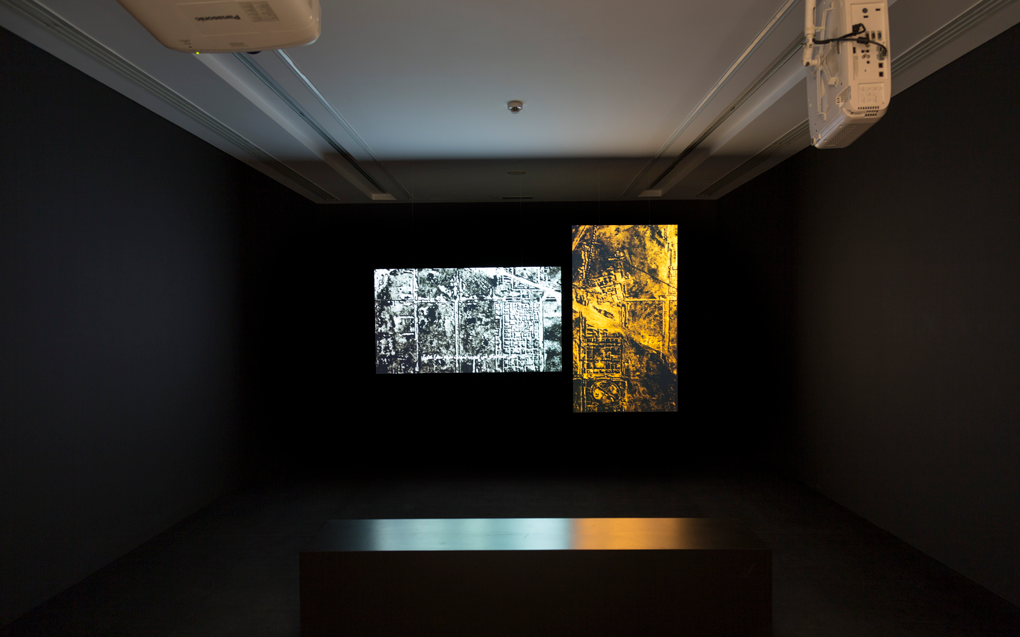 Sand Storm and the Oblivion
2017
Two-channel video installation, 8'30"
Photo: Christopher Baaklini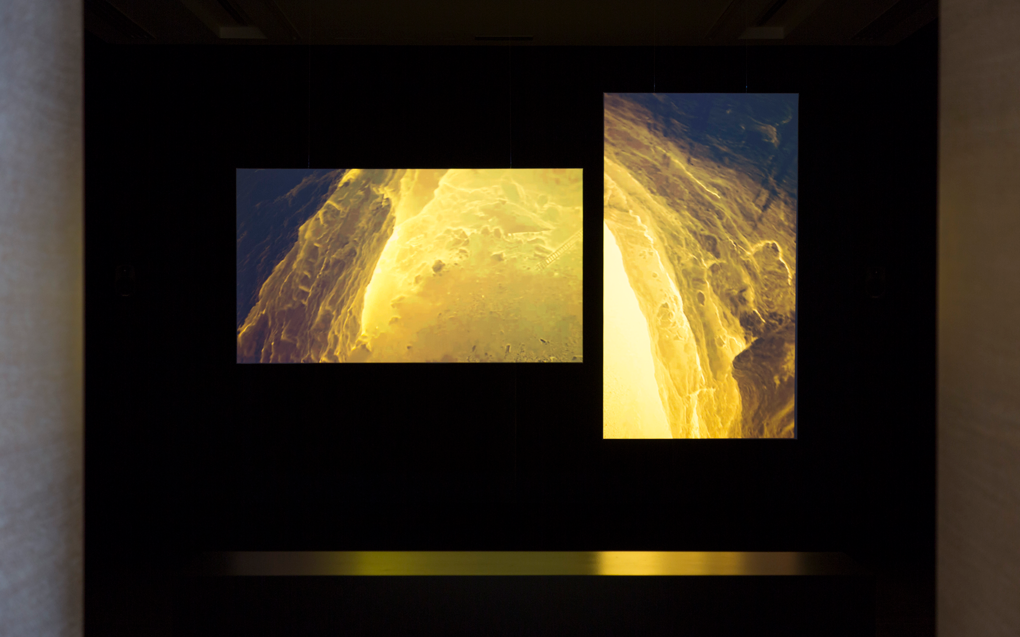 Sand Storm and the Oblivion
2017
Two-channel video installation, 8'30"
Photo: Christopher Baaklini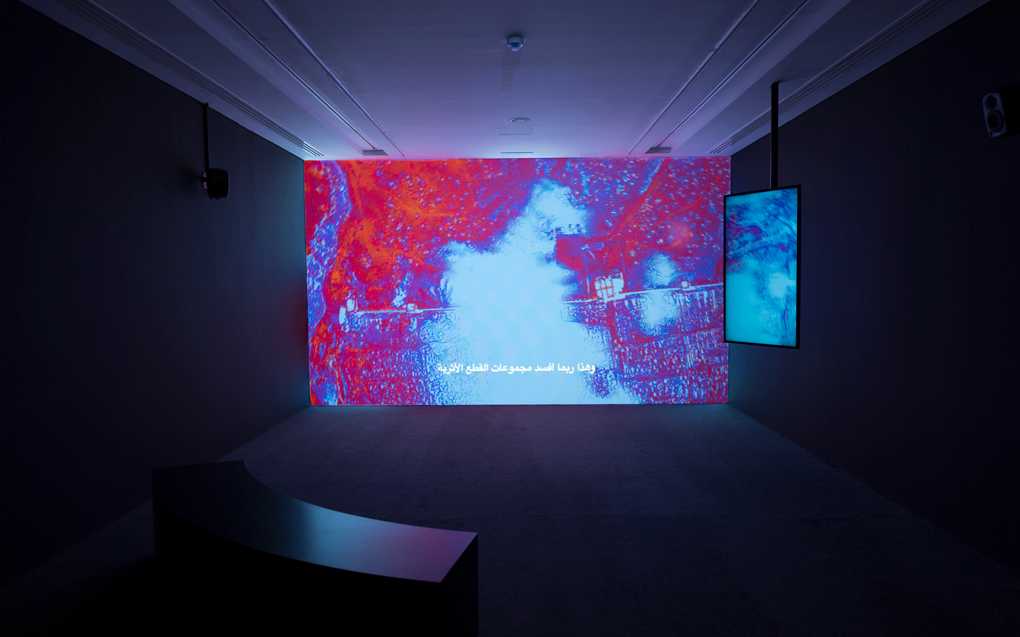 Beneath Crowded Skies
2019
Two-channel video installation, 10'30"
Photo: Christopher Baaklini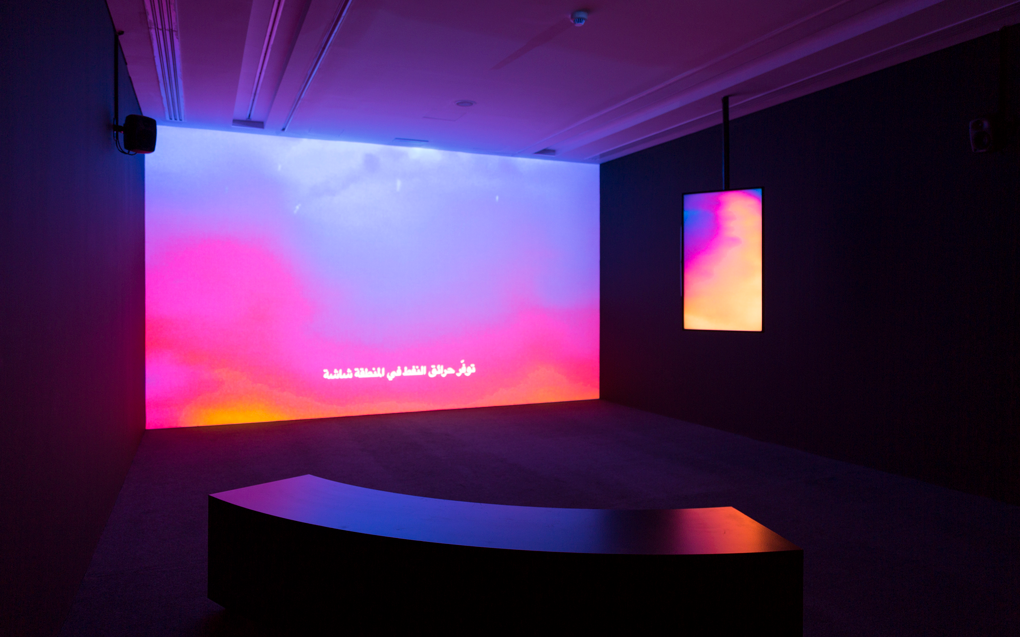 Beneath Crowded Skies
2019
Two-channel video installation, 10'30"
Photo: Christopher Baaklini
Opening reception: Thursday 14 March, 18:00 to 21:00.
Working primarily with video, printed material and sculptures, Baris Dogrusoz's work engages the circulation, protocols and function of scenarios and historical narratives in the context of "siege culture", including "Fortress Europe", the US/Mexico border policy, the Israeli occupation in Palestine, reframing these as tools for critical insights and analysis. 
Theater of Operations is composed of two immersive environments that envisage the archaeological site of Europos Dura in Syria as a proto-fictional place where two different operations on matter, namely aggregating and digging, can be seen as acts of creation toward two potentially resistive architectural typologies: the barricade and the tunnel.
The ancient city of Europos Dura had much in common with today's most cosmopolitan urban landscapes. Religious, linguistic, and cultural diversity characterized much of the city's life for more than 500 years, starting at the outset of the 3rd century B.C. and located in what is now Syria. The first archeological excavations of Europos Dura took place in the 1920s during the western military and colonial presence in the region. Funded by American oil money, the excavations were often employed as instruments of soft cultural power and left a legacy for the interpretation of archeology in the collective imaginary. 
In Sand Storm and the Oblivion (2017), the artist reexamines the literal undermining of walls in a two-channel installation about the ancient multicultural fortified city by looking at satellite imagery, archeological reports from French and American archeological missions in the region, and recent events.
In the newly commissioned installation, Beneath Crowded Skies (2019), the artist establishes a triangulation between the legacy of the Europos Dura excavation, the mapping of military actions in the region during the last decade, and the presence of fighters. 
Theater of Operations is Baris Dogrusoz's first solo show in Lebanon.
Baris Dogrusoz (b. 1978, Istanbul, Turkey – Lives and works between Beirut, Lebanon and Istanbul, Turkey) received a BA in Visual Arts and a MFA from the Haute École des Arts du Rhin – Ecole Supérieure des Beaux-Arts Le Quai (HEAR), France. He completed fellowships at the Home Workspace Program, Ashkal Alwan, Beirut (2015-2016) and the March Project residency, Sharjah Art Foundation, UAE (2018).
Dogrusoz's works have been presented in exhibitions, festivals, and symposia at the Sharjah Art Foundation (2018); Beirut Art Center (2018); Carré d'Art – Musée d'art contemporary, Nimes (2018); KADIST, Paris (2017); Sharjah Biennial 13 (2017); 3rd Nanjing International Art Festival (Academic Award), Nanjing Museum, China (2017); 44th Salon Nacional de Artista, Perreira, Colombia (2016); Van Abbemuseum, Eindhoven, the Netherlands (2016); Asia Culture Center, Gwangju (2015); nGBK, Berlin (2015); SALT Beyoğlum Istanbul (2015); Crossing Borders, University of Saint Andrews, Scotland (2014); San Sebastian International Film Festival (2012); Oberhausen International Film Festival (2011); Istanbul International Film Festival (2010); among others.
Exhibition guide
Download the bilingual (Arabic-English) exhibition guide here.