Film Program
Beirut the Encounter
In collaboration with Nadi Lekol Nass
Thursday 10 March, 19:00 to 21:00
In Arabic with English subtitles.
Free Entry. Book here.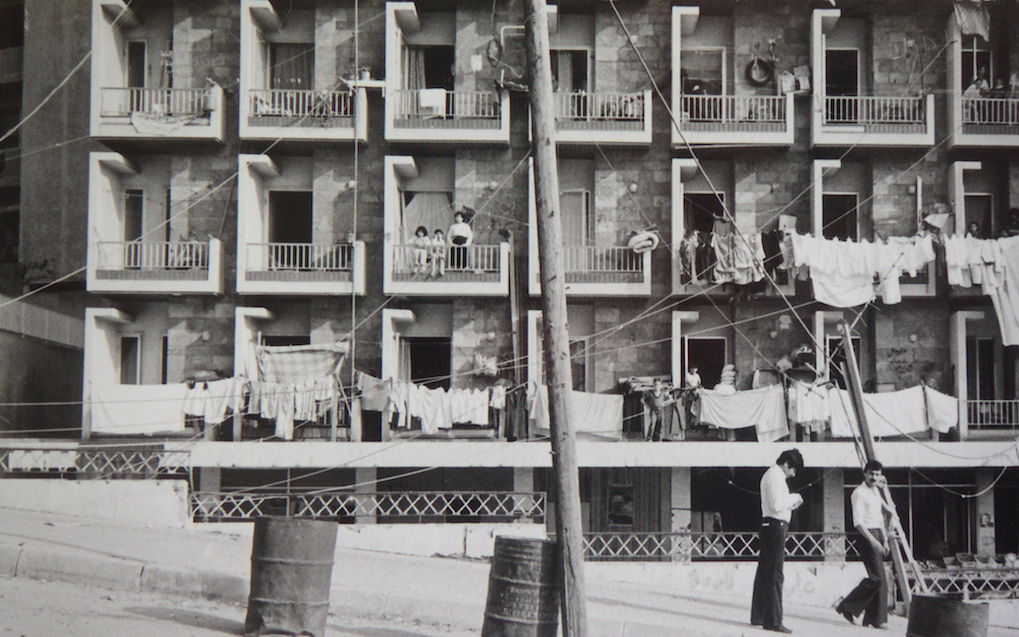 Beirut the Encounter
Film Still
Beirut the Encounter (Beirut al Liqa')
Borhane Alaouie, 101'
1981, Lebanon
In Arabic with English subtitles.
Beirut, 1977. Zeina (Nadine Acoury) is about to leave the country. Haydar (Haitham El Amine) hasn't been in the city for very long; he had to leave his village because of the civil war. The two haven't seen each other in years, although a sense of longing has endured. The nature of their relationship – whether friendship, romance, or something in between – is deliberately left vague by the film's director, Borhane Alaouié. The camera follows the two of them for around 24 hours, past checkpoints and ruins, stuck in traffic, waiting in vain in a café.
Screening is free of charge but places are limited. Please book your ticket here: https://ihjoz.com/events/6460
Nadi Lekol Nas is a 20-year-old non-profit cultural organization whose mission is to safeguard and transmit a range of cinematographic, musical and literary productions documenting Levantine artistic and cultural expressions since the 1930s onwards.
The Sursock Museum 2021-2022 Public Program is supported by the Lebanon Solidarity Fund launched by the Arab Fund for Arts and Culture – AFAC and Culture Resource (Al-Mawred Al-Thaqafy).