Film Program
Beirut International Film Festival: Tribute to Abbas Kiarostami
In partnership with Beirut International Film Festival
Friday 6 October, 19:00 to 21:00
Saturday 7 October, 19:00 to 21:00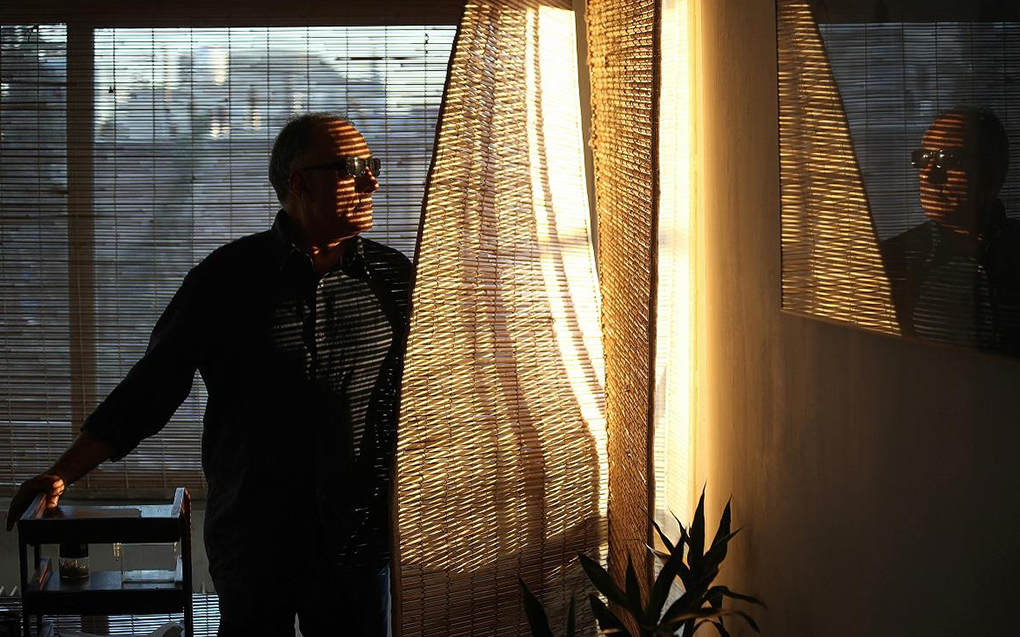 Directed by Seifollah Samadian
76 Minutes and 15 Seconds with Abbas Kiarostami
2016
Color, 76'
This two-day screening program is part of the 2017 Beirut International Film Festival (BIFF), taking place from 4 to 12 October at the Metropolis Empire Sofil, with special screenings at Cinema Montaigne and the Sursock Museum. For the full festival program, please visit www.beirutfilmfestival.org
The screening program at the Sursock Musuem is a tribute to Abbas Kiarostami, the prolific film director, screenwriter, and producer, who was creatively involved in over 40 films.
Friday 6 October
Taste of Cherry (Ta'm Guilass)
Directed by Abbas Kiarostami, 1997
In Persian with English subtitles
Color, stereo, 95'
Winner of the Palme d'Or at the 1997 Cannes Film Festival, Iranian auteur Abbas Kiarostami's Taste of Cherry is a complex meditation on life and death.
This film is a tale of one middle-aged man, Mr. Badii, who wishes to die in a society where suicide is considered as an abomination. Driving in the hills above Tehran, he meets an assortment of different characters: a soldier, a seminary student, and a museum employee, each with reasons to turn down the job.
Following the screening, there will be a brief conversation and Q&A with Ahmad Kiarostami, the son of Abbas Kiarostami, and Abbas' dear friend, Homayoun Ershadi (cast member). 
Abbas Kiarostami was born in Tehran, Iran, in 1940. He graduated from university with a degree in fine arts before starting work as a graphic designer. He then joined the Center for Intellectual Development of Children and Young Adults where he started a film section, which kicked off his filmmaking career at the age of 30. Over the course of five decades, he established himself as one of the most important figures in global cinema, and emerged as one of the vital figures among his own generation of filmmakers who launched the Iranian New Wave in the late 1960s with distinct screen techniques. His films include Taste of Cherry, The Wind Will Carry Us, Close-Up, and his Koker trilogy. Kiarostami passed away in 2016.
Saturday 7 October
Take Me Home
Directed by Abbas Kiarostami, 2016
Back and white, 16'
In this short film, Abbas Kiarostami takes his camera to the south of Italy. We navigate through a visually stunning and playful video of alleys and stairs, composed of beautiful compositions, lights, and shadows.
76 Minutes and 15 Seconds with Abbas Kiarostami
Directed by Seifollah Samadian, 2016
In Persian with English and French subtitles
Color, 76'
This film is a portrait of an artist, whose exceptional approach to art and life, defined him as one of the most ardent admirers of life itself. The leading aim of this documentary is to share 76 minutes and 15 seconds of undiscovered moments of Abbas Kiarostami's life and work, in commemoration of his 76 years and 15 days of creative journey. The shots of this documentary are selected out of hundreds of hours of footages, filmed during 25 years of friendship, inside and outside Iran in various occasions: film festivals, photo exhibitions, photography sessions, artistic events, workshops, and some unique moments of his daily life.
Seifollah Samadian started photography in 1968 and launched his career as a documentary filmmaker ten years later with The Long Road of Suffering to Revolution. Since 1991, he has been the publisher and editor-in-chief ofTassvir, a magazine dedicated to the visual arts and is the director of the Tassvir Film Festival. His work has been featured in renowned art galleries around the world, and his films have been shown in international festivals.