Film Program
Brazilian Film Festival: My Name Is Baghdad
Organized by the Embassy of Brazil in Beirut, Brazil-Lebanon Cultural Center (Brasiliban), and Metropolis Cinema
Wednesday 20 July, 20:30 to 22:30
In Portuguese with English subtitles
Free admission, mandatory online reservation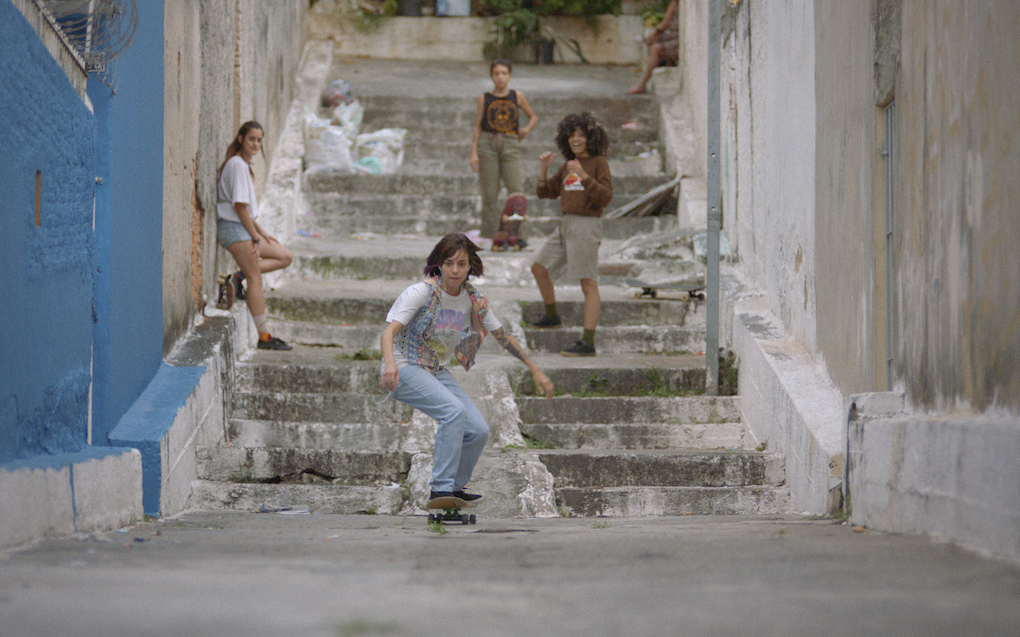 My name is Baghdad directed by Caru Alves de Souza
2020
Film Still
My Name is Baghdad
Directed by Caru Alves de Souza, 2020         
96', Brazil
Cast: Grace Orsato, Karina Buhr, Suzy Rêgo, João Paulo Bienermann
Director of photography: Camila Cornelsen
Editing: Willem Dias
Music: Will Robson
My Name Is Baghdad ('Meu Nome é Bagdá) (directed by Caru Alves de Souza) - Baghdad is a 17-year-old female skater, who lives in Freguesia do Ó, a working-class neighborhood in the city of São Paulo, Brazil. Baghdad skateboards with a group of male friends and spends a lot of time with her family and with her mother's friends. Together, the women around her form a network of people who are out of the ordinary. When Baghdad meets a group of female skateboarders, her life suddenly changes.
All films are with English subtitles.
Entrance is free | reservations can be made here.