Performance
Contemporary Dance Performance at Ejecta
Friday 22 September, from 18:00 to 18:30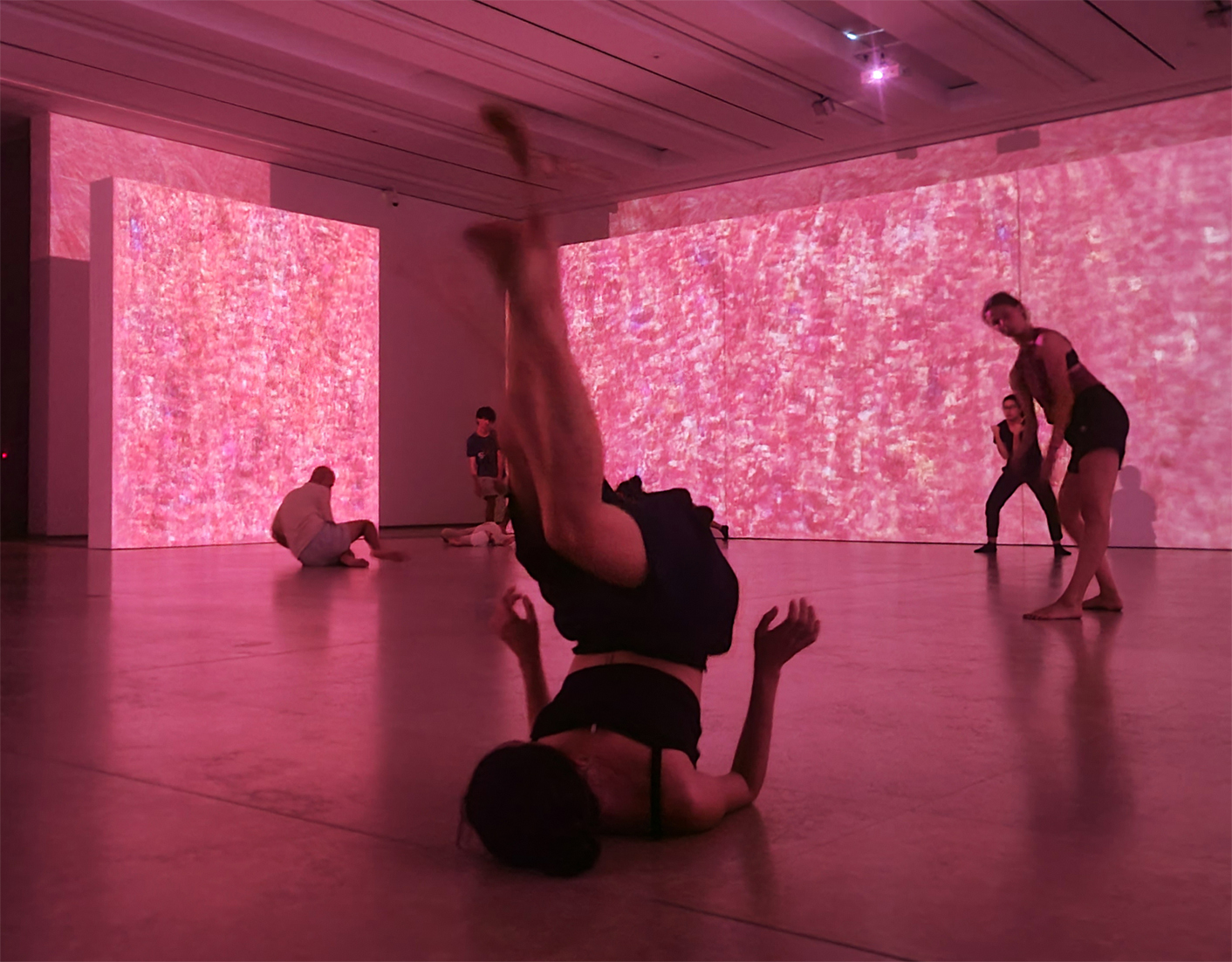 © Photo by: Abed El Rahman Ismail
Following an open call, six participants were selected to join a four-day dance lab led by choreographer Simea Cavelti taking place at the Museum. Together with the dancer Lena Schattenberg, the group explored somatic practices and improvised compositions in the context of Zad Moultaka's installation. They investigated how to eject parts of their inner self through the moving body and how to surrender to the collective.
A twenty-minute performance is organized as a result of this lab for the closing of Ejecta with the following participants: Noé Attallah, Omar Bakeer, Simea Cavelti, Natasha Karam, Dalia Khalifé, Lori Kharpoultian, Elie Mouhanna, and Lena Schattenberg.   
Simea Cavelti is a dancer, choreographer and teacher based in Basel with a Bachelor degree from the London Contemporary Dance School The Place (2014). Simea is interested in the complexity of overlapping cultures and identities. Her exploration of spiritual dimensions within her subjects of reference results in work that hover between their concrete form and their loaded potential. 
Free entrance.