Talk
Criteria: A Conference on Critical Design
In partnership with Beirut Design Week and the MENA Design Research Center
Saturday 20 May, 10:00 to 19:30
In English
Free admission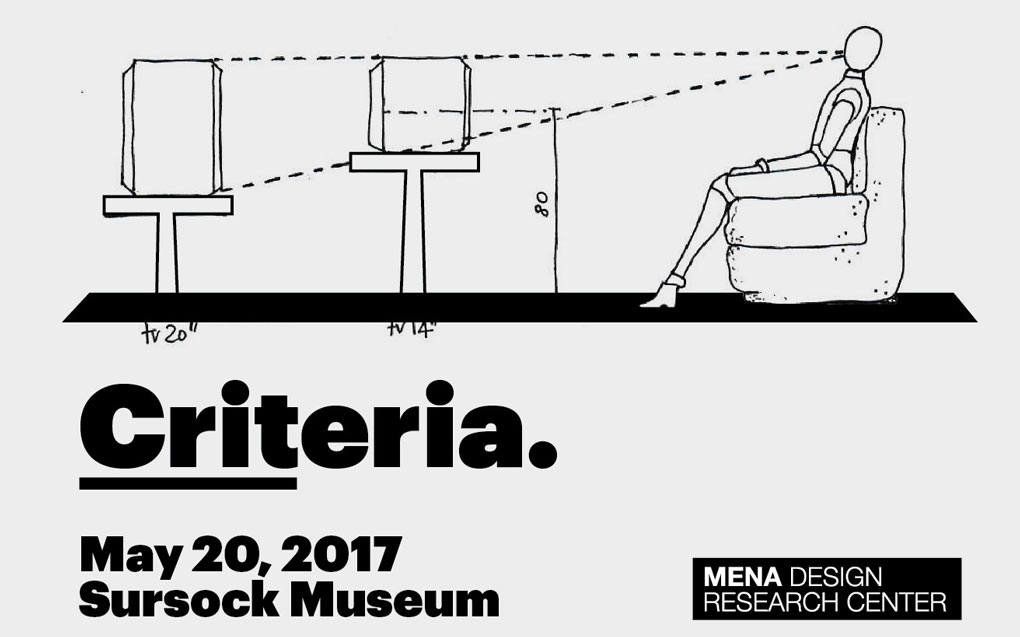 Courtesy of http://www.beirutdesignweek.org
The MENA Design Research Center, in conjunction with Beirut Design Week and in collaboration with the Sursock Museum, is proud to host Criteria: A Conference on Critical Design.
This full-day event will explore the theories and practices of critical design, an emerging field dedicated to challenging the industrial underpinnings of design and questioning its continued relevance in our quickly changing world. The Criteria panels will bring forward conversations about the theoretical orientations of critical design and its educational applications, as well as critical design as praxis and prototype. The event as a whole aims to connect critical design to other critical turns in the arts, humanities, and social sciences and to distill the value of critical design to this year's Beirut Design Week theme, Is Design a Need?
You can view the full conference program here.