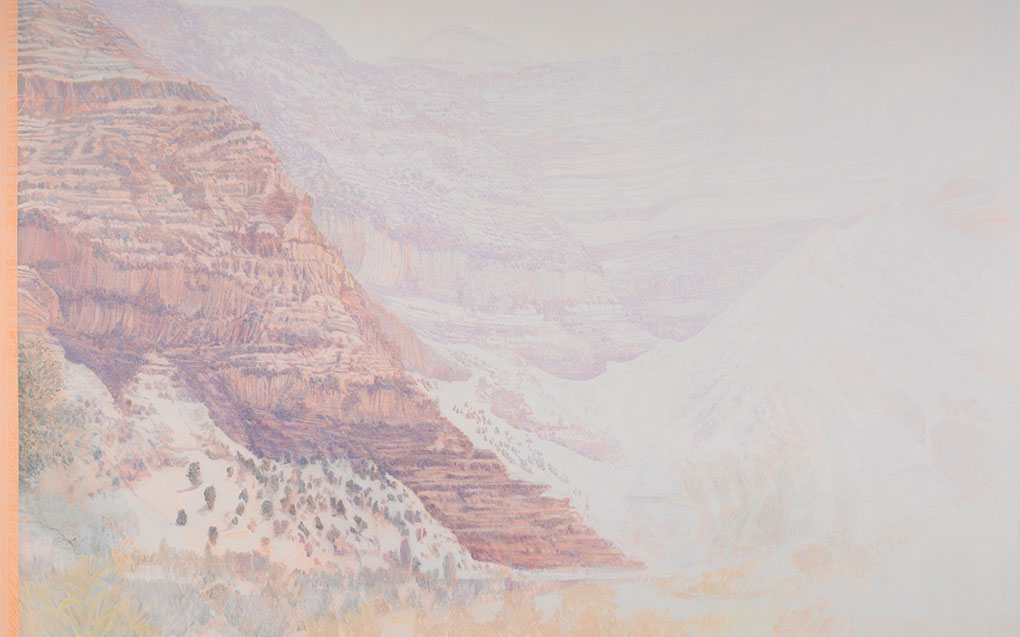 Daniele Genadry
b. 1980
Baltimore, Maryland, United States
Lives between Beirut, Lebanon and New York, United States
The Fall (Afqa)
2015
Acrylic and oil on canvas
221 x 345.4 cm
Courtesy of the artist and Taymour Grahne Gallery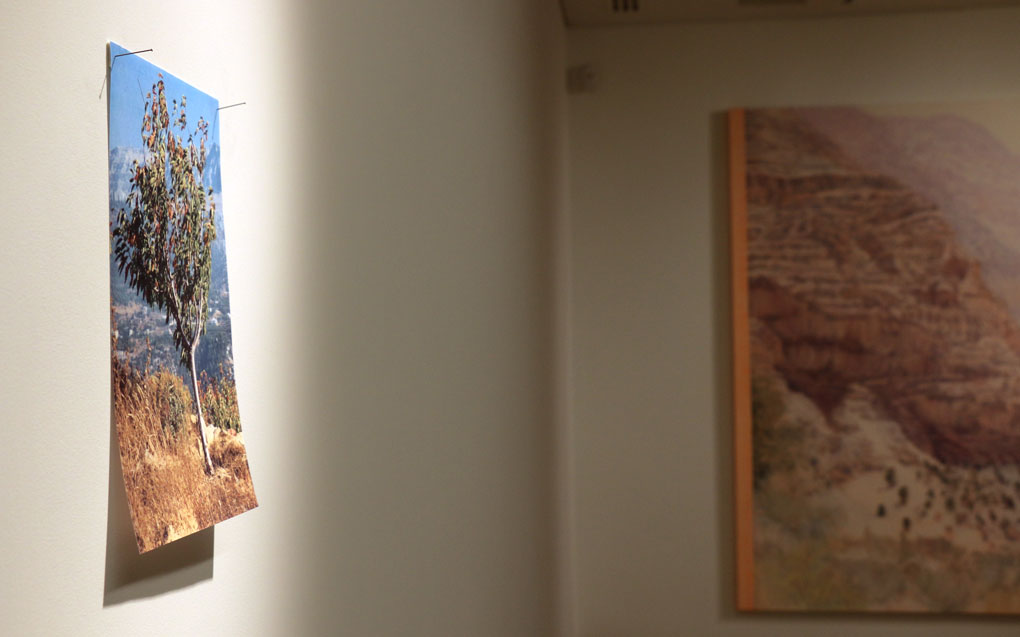 Installation view of "Daniele Genadry: The Fall."
© Sursock Museum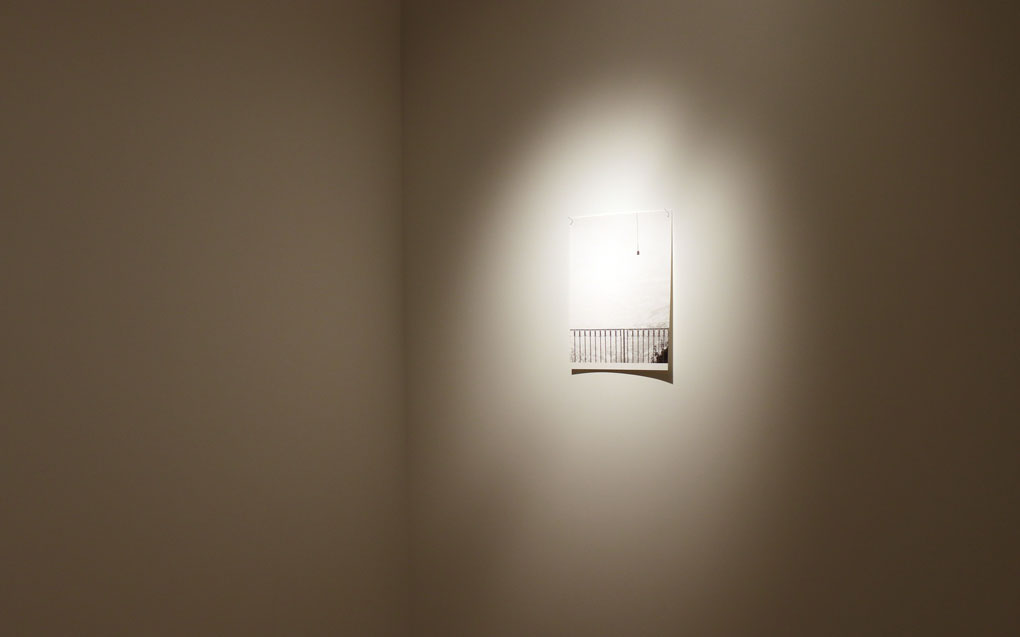 Installation view of "Daniele Genadry: The Fall."
© Sursock Museum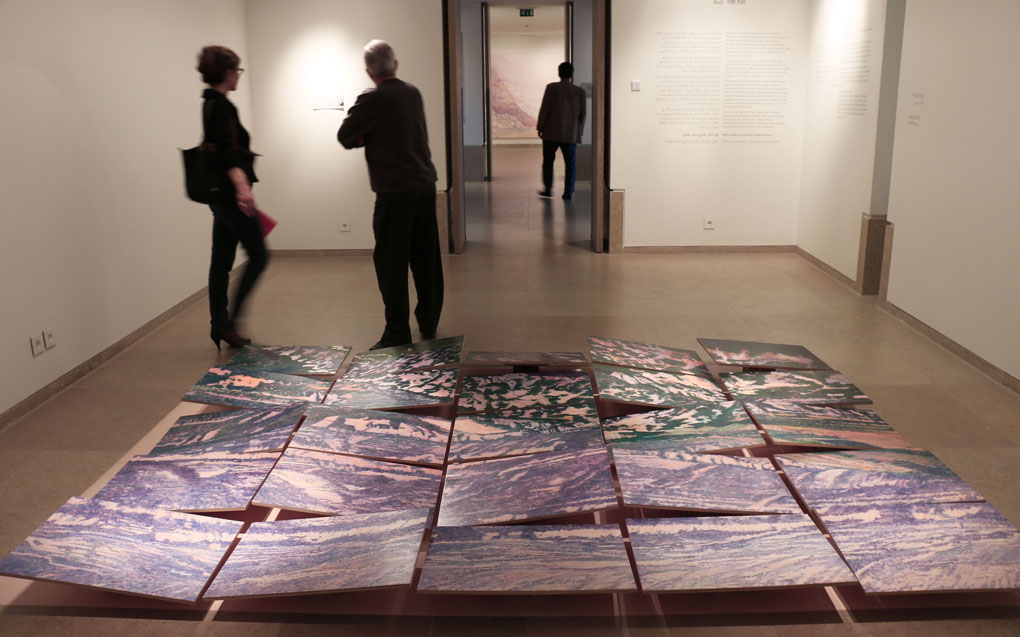 Installation view of "Daniele Genadry: The Fall."
© Sursock Museum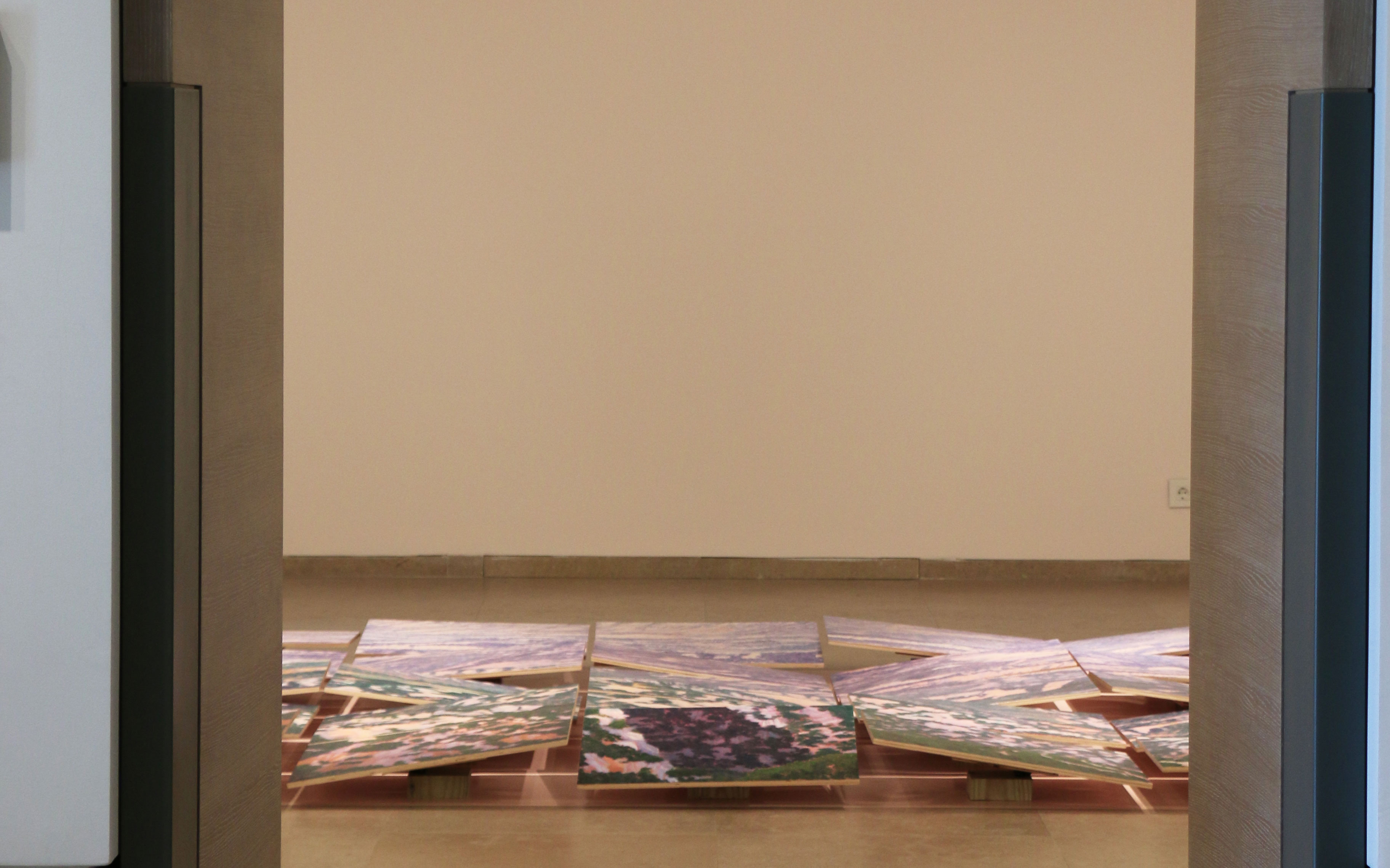 Installation view of "Daniele Genadry: The Fall."
© Sursock Museum
Opening reception: Thursday 11 February from 18:00 to 21:00.
About the exhibition
This solo exhibition showcases recent work by New York-based artist Daniele Genadry. Working across painting and drawing, Genadry's transformed landscapes play with ingrained ways of perceiving the world by exploring how memory, migration, and movement affect our relationship to images. Multiple viewpoints, decentralized images and shifting frames within the work relate to the distortion characteristic of the way we receive information.
Familiar landscapes from Lebanon are reworked, partitioned, and abstracted, playing with imagination and perception, calling up images, like cinematic frames, that have been fixed in our collective memories.
With thanks to Taymour Grahne Gallery.
About the artist
Daniele Genadry has participated in residencies at the Bronx Museum, Anderson Ranch Art Center (USA), Fondazione Ratti (Italy), Frans Masereel Centrum (Belgium), and in 2013-14 she was the Abbey Scholar at the British School at Rome. Recent exhibitions include Missing Real, Taymour Grahne Gallery, NYC; Roman Remains, Transition Gallery, London; This is the Time. This is the Record of the Time, SMBA, Amsterdam and AUB Galleries, Beirut; Hard Copy, Fondazione Pastificio Cerere, Rome; There is No Place Like Home, Aurelia Antica 425, Rome; After Hours, Kunsthalle Galapagos, NYC; and The 2nd Aim Biennal, The Bronx Museum, NYC. Genadry graduated with a BA in Mathematics and Studio Art from Dartmouth College in 2002 and earned her MFA from the Slade School of Art in London, in 2008. In 2015 she was the recipient of the Basil H. Alkazzi Award for Excellence in Painting.
Exhibition guide