Talk
Elements for a World: STONE
Publication Launch and Panel Discussion
Thursday 21 July, 19:00 to 21:00
In English
Free admission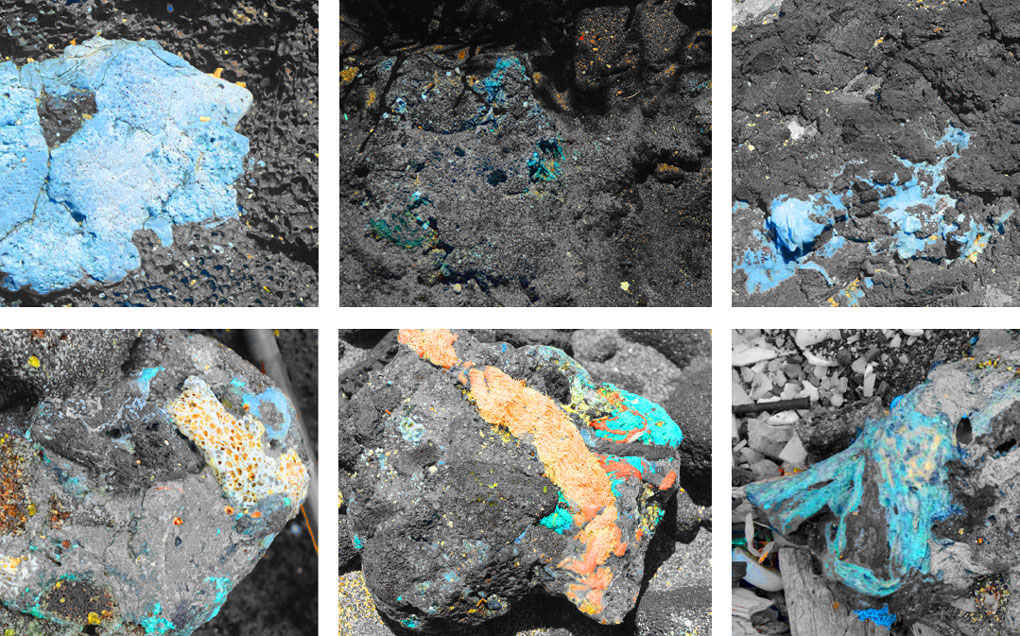 Fadi Mansour, Plastiglomerate, photomontage, 2016. Original images by Patricia L. Corcoran, http://www.geosociety.org/gsatoday/archive/24/6/article/i1052-5173-24-6-4.htm
A launch of the publication Elements for a World: STONE, followed by a panel discussion with Hadi Choueiri, architect Fadi Mansour, artist Monira Al Qadiri, artists Joana Hadjithomas and Khalil Joreige, and designer Namik Mačkić. Moderated by publications editor Ashkan Sepahvand.
STONE is part of the series Elements for a World, produced in conjunction with the exhibition Let's Talk About the Weather.
Fadi Mansour is an architect who lives in Beirut where he runs his own practice since 2011.
 
Monira Al Qadiri is a Kuwaiti visual artist born in Senegal and educated in Japan.
 
Joana Hadjithomas and Khalil Joreige collaborate as filmmakers and artists, producing cinematic and visual artwork that interwine.
 
Namik Mačkić is urban planner whose work focuses on socio-spatial planning through design.