Talk
Elements for a World: WATER
Publication Presentation and Panel Discussion
Thursday 28 July, 19:00 to 21:00
In English
Free admission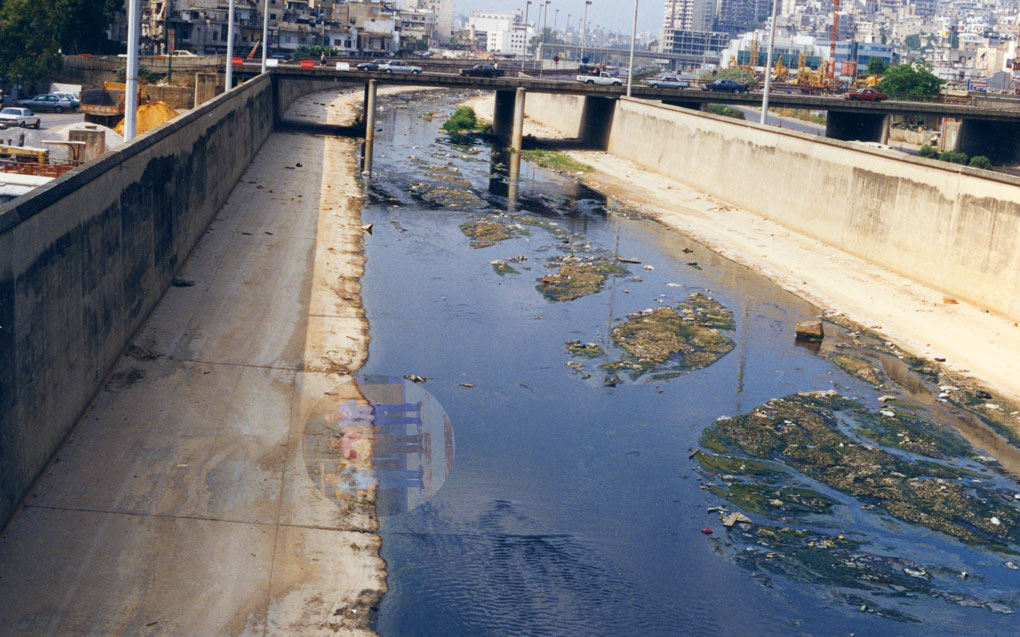 From "Excerpts from When We were Exiled, Water Remained" by Jessika Khazrik
Courtesy of Pierre Malychef and The Society of False Witnesses
Join contributing authors and publications editor Ashkan Sepahvand for a presentation and discussion of the publication Elements for a World: WATER, looking at the short- and long-term consequences of ecological crisis and the legacy of toxic sites in Lebanon and elsewhere. WATER is the second publication in the series Elements for a World, produced in conjunction with the exhibition Let's Talk About the Weather: Art and Ecology in a Time of Crisis.
The publication launch is followed by a panel discussion. Contributing author, architect Adib Dada (theOtherDada), will discuss his long-term project that aims to reimagine and rehabilitate the Beirut River as a usable and sustainable public space. Water specialist and AUB professor Nadim Farajalla will discuss the quality and future condition of our water supplies. Journalist group Beirut Syndrome (Kareem Chehayeb and Sarah Shmaitilly) will talk about how structural failures have led to ecological ones. Artist Jessika Khazrik will discuss her long-term engagement with the history of toxic waste dumping and toxic sites in Lebanon.
Elements for a World is a series of five publications: STONE, WATER, SKY, FIRE, WOOD.
Each publication deals with a specific issue related to our current ecological crisis.  During the course of the exhibition, each publication will be launched with a special event.