Workshop
Explore, Observe, Paint: A Watercolor Workshop
A workshop over two weekends: 4-5 November and 18-19 November, 10:00 to 14:00
In Arabic
LBP 40,000 per person for all four sessions
Spaces limited, booking required. To book a spot, click here.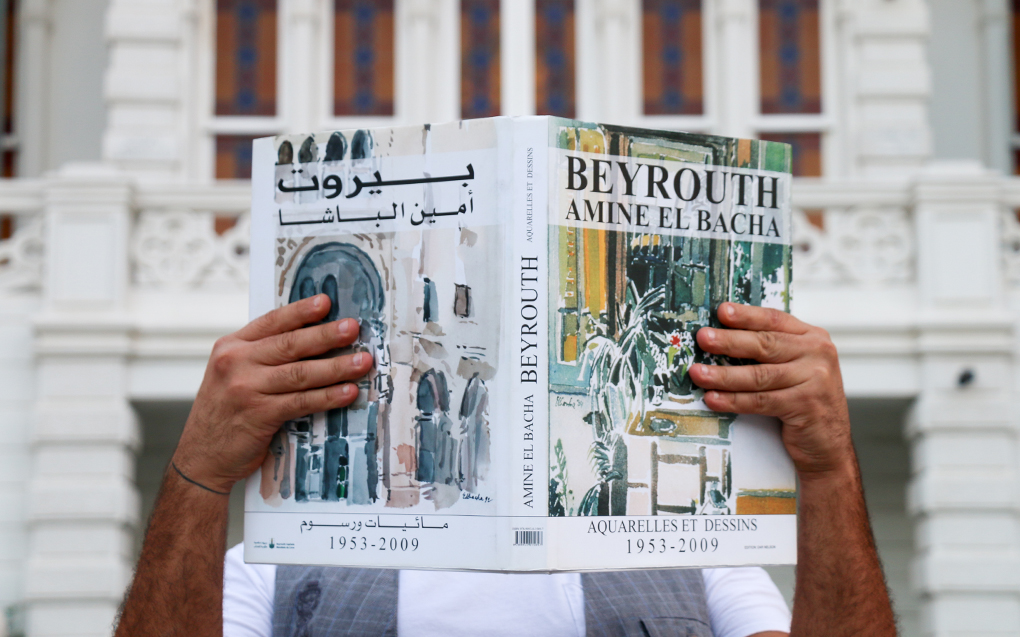 Photograph: Christopher Baaklini
This four-part workshop led by artist Abed Al Kadiri reactivates the medium of watercolor to explore neighborhoods in Beirut, as inspired by artist Amine El Bacha. El Bacha would spend his days painting en plein air the everyday life of the cities he lived in, often using watercolor mixed with ink to draw on his own perspective and influences.
In this workshop, Beirut will be your subject. You will spend time in various sites shedding your own perspective on the landscape, its sounds, and its people. Capturing what you observe, the learned watercolor techniques simplify the complexities of the city in time and place, as you also delve into color theory and other mixed media materials.
This workshop is inspired by Amine El Bacha's book Beyrouth Amine El Bacha: Aquarelles et Dessins 1953-2009, and is programmed in conjunction with the exhibition Partitions et Couleurs : Hommage à Amine El Bacha.
This workshop is for aspiring and practicing artists interested in painting. As a participant, you will be able to engage with the artist-instructor in different sites throughout the city. Participants should be able to attend all four sessions.
Abed Al Kadiri (b. 1984, Beirut, Lebanon) is a Lebanese artist. He majored in Arabic Literature and Fine Arts at the Lebanese University, and is currently completing his MFA in Painting. His work focuses on the deprivation of freedom in society by analyzing contemporary issues of violence, cultural heritage, migration, and belonging.
Al Kadiri's solo exhibitions include Abu Ghraib at The Faculty of Fine Arts, Beirut (2006); In the Corner at the Lebanese Artists Association, Beirut (2008); Identity Turbulences at FA Gallery, Kuwait (2011); Al Maqama 2014 at Dar Al Funoon, Kuwait (2014); Ashes to the Sea at Mark Hachem Gallery, Beirut (2016); Arcadia Al Bareh Art Gallery, Bahrain (2016); and Al Maqama Al Mosuliya, BAF (2017). He has also participated in several group exhibitions at regional and international venues, including Contemporary Istanbul (2011), Hungary Art Moments (2014), Art Paris (2015), NWGallery Cambridge (2015), Basel Art Center (2016), and Beirut Art Fair (2011, 2016, 2017). Al Kadiri was recently awarded the Sursock Museum Prize at the 32nd Salon d'Automne (2016).