Tour
FABRIK: Curator's Tour
In partnership with the Goethe-Institut and ifa
Saturday 1 April, 16:00 to 17:00 + 17:00 to 18:00
16:00 to 17:00 in French
17:00 to 18:00 in English
Free admission
Spaces limited. First-come, first-served.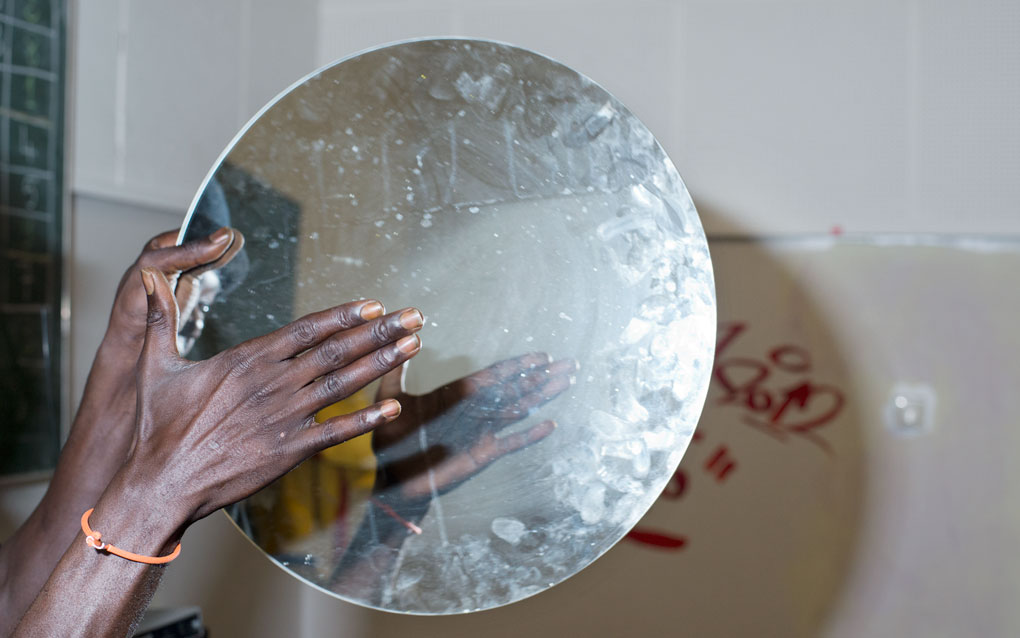 The Citizen (detail)
2015
Courtesy of Tobias Zielony and KOW, Berlin
Join curator Florian Ebner for a tour of the exhibition FABRIK, exploring the main themes and ideas behind the exhibition. Participating artist Olaf Nicolai will also join the tour. 
Florian Ebner is the Head of the Photographic Collection at Museum Folkwang in Essen, Germany.
Olaf Nicolai has developed a range of interdisciplinary projects that question the elemental experience of space, time, and physicality. Whether it's through a science-fiction novel, a piece of music, or the processes of industrial arts and crafts, Nicolai acts as a go-between, mediating between a given space and conceptual forms to tackle questions of social behavior in the zone of tension between concrete experience and abstract contextualization. By working with repetition and sequencing, he develops his own representational critique and gives visibility to unfamiliar contexts.