Family Program
Family Tour: Eight Stories from the Sursock Museum Collection
Sunday 5 August, 11:00 to 12:00
In English
Ages 4-11 with adult supervision
Free admission
Spaces limited. First-come, first-served.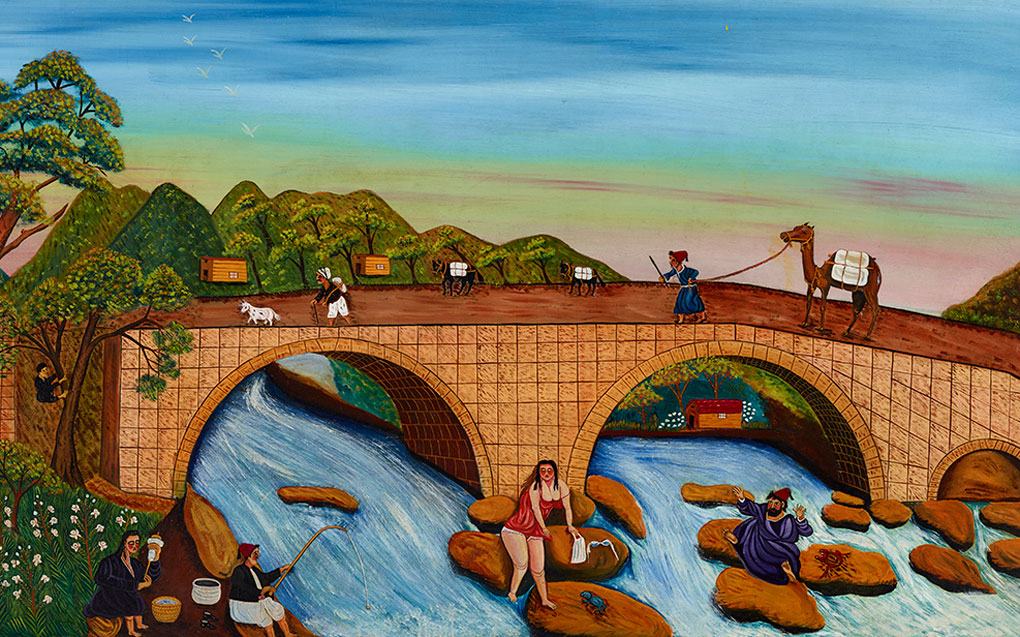 The Bridge
Undated, Circa 1955-75
Oil on masonite
60 x 120 cm
Sursock Museum collection
Led by one of the Sursock Museum's docents, this fun and interactive family tour explores the works and stories featured in the collection display.