Film Program
Film Screening: A Suspended Life
In partnership with ALBA-University of Balamand
Thursday 10 November, 15:30 to 17:00
In Arabic with French subtitles
Free admission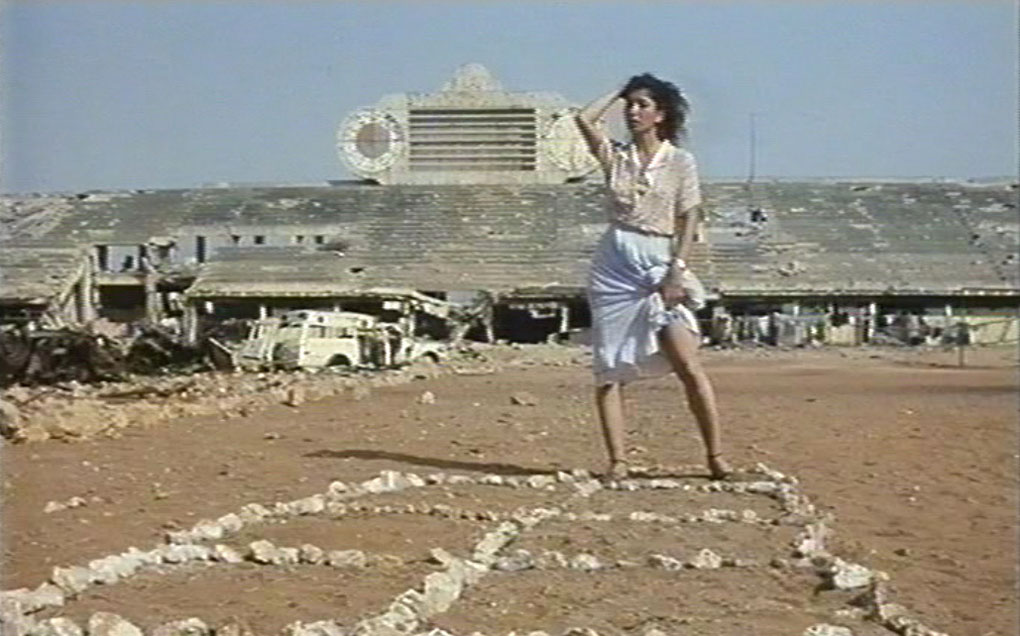 A Suspended Life (film still)
1984
Courtesy of the artist
A Suspended Life (Ghazl Al-Banat)
Dir. Jocelyne Saab, 1984
The first film shot in post-war Lebanon, A Suspended Life is set in Beirut ten years into the conflict.
Hala, a child of the war, finds relief from the chaos around her through Egyptian movies she watches on television. Karim, an artist in retreat from life, remains in his apartment in war-torn West Beirut, confident that he is safe in his familiar neighbourhood. An unlikely bond is formed between the two as they face the devastating civil war.
A tale of poetic truth, A Suspended Life examines the ways in which war brings people together as well as tearing them apart. "I've invented places," writes director Jocelyne Saab, "as if by making a work of fiction about them, I could preserve them."
Jocelyn Saab was born and raised in Beirut, Lebanon. Her first job was hosting a pop music program on the national Lebanese radio station called "Marsipulami got blue eyes." Then she became a television newsreader. Once civil war broke out in Lebanon, Saab started working on documentary films. That led to a job as second unit director for Circle of Deceit directed by Volker Schlondorff in 1981, which happened to be about the Lebanese civil war. She continued to report and document on the war, but moved to Paris, France after having lost so much due to the war. She has directed about 20 documentary films shown worldwide. All her films, except Suspended life, were written by her. She has filmed all over the world, such as Lebanon, Egypt, Iran, Kurdistan, Ex-Spanish Sahara, and Vietnam.
This event is taking place in the framework of ARD (Ateliers de la recherche en design), organized by ALBA.