Special Program
Find the Colors of the Paintings of Etel Adnan
Saturday 30 April, 16:30 to 18:00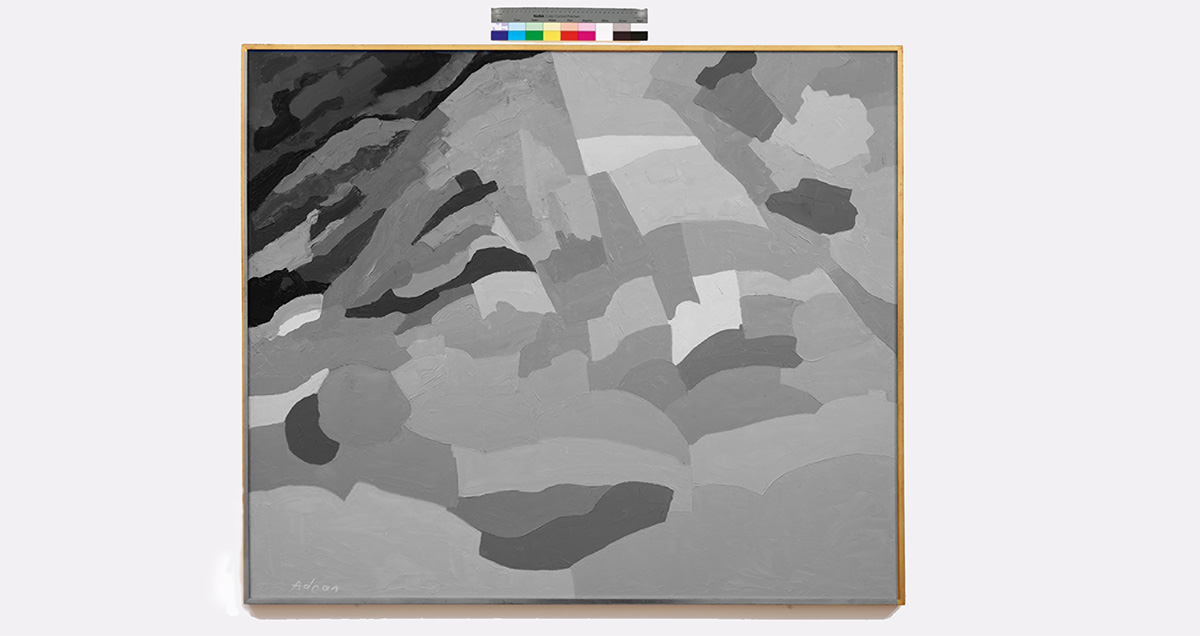 Mount Tamalpais, 1985, oil on canvas
Black and White Photography
Become an apprentice restorer and discover the paintings and colors from the collection of the late Lebanese painter Etel Adnan! 
By using black and white reproductions of the artworks and playing with transparency, the children will get to imagine and restore works of art that lost their colors. They will discover the behind-the-scenes work of an art restorer and learn about diverse practices. At the end of the workshop the parents are invited to visit the exhibition presented by the apprentice restorers.
This workshop is designed for children between 8 to 12 years old. The workshop will be led by researcher Mathilde Ayoub and the Sursock Museum Collection Manager.
Limited spaces. Please reserve your spot here.