Tour
Fruit of Sleep: Curator's Tour
With Reem Fadda
Part of Act II program of Tamawuj, Sharjah Biennial 13
Monday 16 October, 17:00 to 18:00
Saturday 21 October, 16:00 to 17:00
16 October tour in English
21 October tour in Arabic
Free admission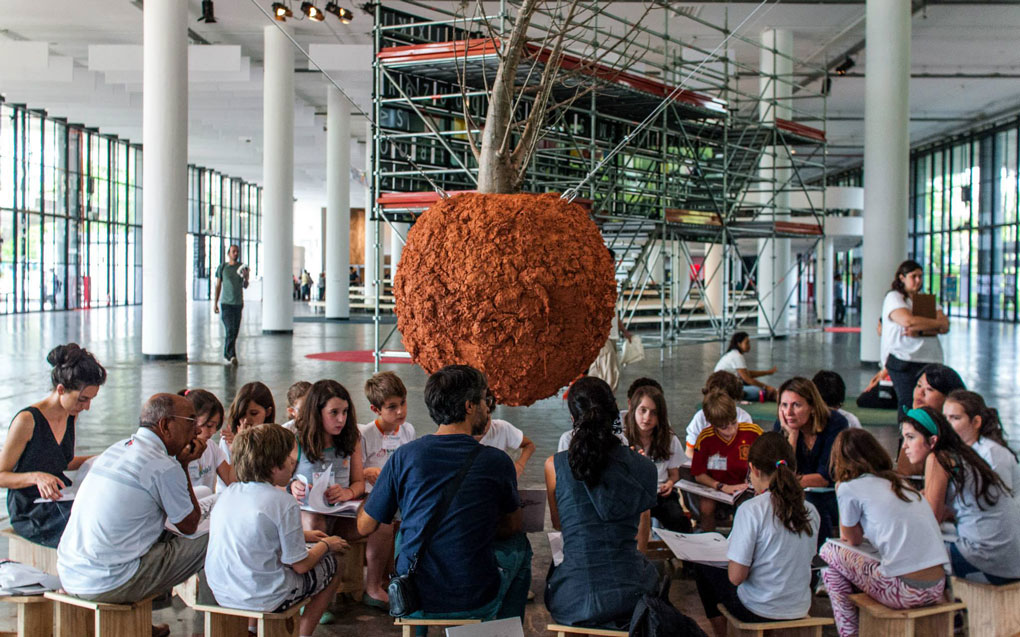 Sandi Hilal and Alessandro Petti
Mujawara / The Tree School
2014-ongoing
Tree, iron, earth, chairs and books
2 x 4 meters
Installation view at the 31st São Paulo Biennale (2014). Courtesy of Sandi Hilal, Alessandro Petti, and Grupo Contrafilé.
Curator Reem Fadda leads a walkthrough of the exhibition Fruit of Sleep. This exhibition is part of Act II, the final program of Tamawuj, Sharjah Biennial 13 (SB13). Act II takes place from 14-22 October 2017 in parallel to the SB13 Beirut off-site project around the keyword "culinary," conceived by Ashkal Alwan.
Reem Fadda lives and works between Amman and Ramallah. She is the curator of Fruit of Sleep, the exhibition part of Act II of the Sharjah Biennial 13, Tamawuj.