Film Program
Grey Zones and Dark Spaces: Networks
Thursday 28 April, 19:00 to 20:30
In English
Free admission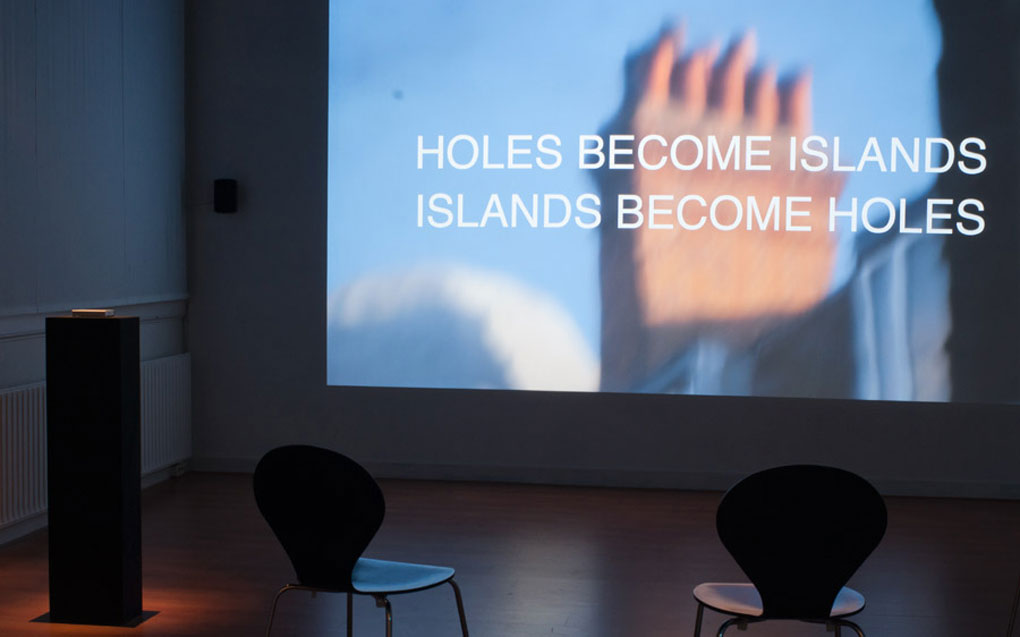 A tour of the AC-1 Transatlantic Submarine Cable (installation view)
2011
HD Video, 33 min
Courtesy of the artist
The films in this screening investigate the materiality of digital media and networks, from digitally generated images to high-speed network cables, making visible the power structures and mechanisms that shape our increasingly mediated world.
This screening is part of the Grey Zones and Dark Spaces curatorial project exploring the invisible spaces of academia, bureaucracy, capitalism, and the media.
Initiated by Chantal Pontbriand (Director, MOCCA Toronto) and independent curator Portland Green, in collaboration with Nora Razian (Head of Programs and Exhibitions, Sursock Museum).
Model Court, Resolution 978 HD
HD video, 35 minutes, 2013
Using archival footage obtained from a courtroom technician, Resolution 978 HD examines transnational spaces of justice at the intersection of media and the law. It revolves around the trial of François Bazaramba, on trial for participating in the Rwandan genocide of 1994, and takes place in a virtual juridical space between Finland and Rwanda. The Finnish court has travelled 7000 kilometers to try Bazaramba in his home country, as he sits in a Helsinki jail.
Lance Wakeling, A tour of the AC-1 Transatlantic Submarine Cable
HD Video, 33 min, 2011
A first-person travelogue that takes place between the four landing points of a telecommunications cable known as Atlantic Crossing 1, which passes through New York, England, the Netherlands, and Germany. Chance encounters and associative digressions link the communications cable to political protest, global security, war, the panopticons of Jeremy Bentham and Argus, the urban history of docks and data centers, Sylt's corrective geology, and the problem of representing global communication structures, whose scale far exceeds that of the individual.