Talk
House of Today Design Biennale: Craftporn Conference
Wednesday 12 December, 15:00 to 19:00
In English and French
Free admission
Spaces limited. First-come, first-served.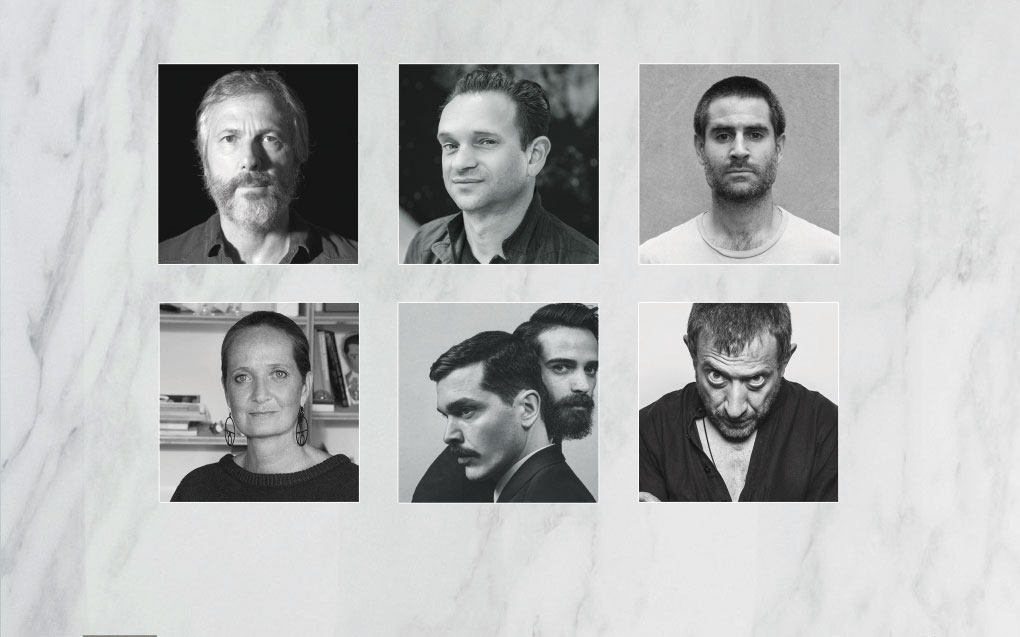 Courtesy House of Today.
Join us for "Craftporn," a conference featuring local and international speakers as part of the House of Today Design Biennale.
Indisputable spine of the Lebanese production, the cross-pollination craft/design is highlighted in the conference "Craftporn," initiated by Cherine Magrabi Tayeb in collaboration with the journalist and critic Anne-France Berthelon. Six speakers among the most renowned on the international scene will explore and illuminate the many facets of the theme "Craftporn" by unveiling the singularity of their creative process, in which craftsmanship and their daring approach, are always essential.
Conference program:
15:00   Humberto Campana (Brazil)
15:40   Evan Snyderman (US)
16:25   Peter Marigold (UK)
17:05   Pascale Mussard (France)
17:50   Formafantasma (Italy, the Netherlands)
18:30   Bernard Khoury* (Lebanon)
*Bernard Khoury's presentation will be followed by a performative intervention on the Khalil Khoury Showcase on Level -2.
About the speakers:
Humberto Campana
For the superstars of Brazilian postmodern design, the diversion of cheap objects or materials, sometimes flirting with kitsch, as well as the use of the wealth of vernacular craftsmanship is the basis of design. This work is most often done in collaboration with NGOs, in liaison with the Campana Institute, and allows both to safeguard the know-how and support disadvantaged communities. This is particularly true for their unique gallery pieces, but also innervates their creations produced in larger series, such as those designed for the NGO Refettorio Gastromotiva, (during the Rio Olympics) and today marketed in a version resolutely democratized by Tok & Stok (a chain of decoration and design that could be described as Brazilian Ikea).
Evan Snyderman
Evan Snyderman co-founded the R & Company Gallery in New York, which highlighted Brazilian modernist design, as did the work of Wendell Castle and Greta Magnusson Grossman on the international scene. Since the 2000s, R & Company, which has accumulated archives that make all historians and collectors dream, is also one of the most daring platforms for the new generation of designers who, like the Haas Brothers, Katie Stout or Rogan Gregory question, without release or taboos, the boundaries of design, craftsmanship, and art. By accepting Cherine Magrabi's invitation to have them collaborate with three designers previously revealed by the Biennale, the respective founders of R & Company and House of Today are pushing boundaries even further, both literally and figuratively.
Peter Marigold
British artist and designer Peter Marigold works as a limited-edition gallery (Sarah Myerscough Gallery exhibited his Cleft design suite at Design Miami) as well as for smaller publishers such as SCP. Training sculptor and unconditional maker at heart, he also owes the successful launch of Kickstarter FORMcard, a piece of bio-plastic colored credit card format, which becomes malleable once dipped in hot water and allows to repair multiple objects. With this experience, he encouraged students at the Cass School of Art and Architecture, where he teaches, to propose their projects on crowd funding platforms through the "Cass Starters" program.
Pascale Mussard
The great granddaughter of Hermès' founder, Pascale Mussard, is the soul of Petit h, the last born of Hermès' "professions" that she initiated. Through Petit h, she entrusts designers to create unique pieces from the falls of unused materials for the main collection of the Faubourg St Honoré house. She is also a member of the Board of Directors of the Hermès Corporate Foundation, which has initiated the "Manufacto, the Fabrique des savoir-faire" program in schools to educate the younger generation on crafts.
Formafantasma
Italian designers, trained at Design Academy Eindhoven and now living in Amsterdam, Andrea Trimarchi and Simone Farresin (Formafantasma) combine their respective cultures to challenge clichés and stereotypes and bridge the gap between crafts and industry, object and user, local and global. Their exploration of vernacular materials and craftsmanship applies as well to local natural resources (Etna lava...) as to electronic waste, as demonstrated by their latest project presented at Design Miami / Basel, Ore Streams.
Bernard Khoury
Bernard Khoury went from entertainment to residential architecture by continuing to "build not only buildings, but situations." For House of Today, he conceived of the first exhibition that, like a highly subjective Polaroid, approached the multi-faceted work of his father, the modernist architect Khalil Khoury, who also authored experimental furniture for the family-owned company, Interdesign, for which he also imagined a showroom that remains one of the most radical buildings in Beirut.