Hrair Sarkissian
Homesick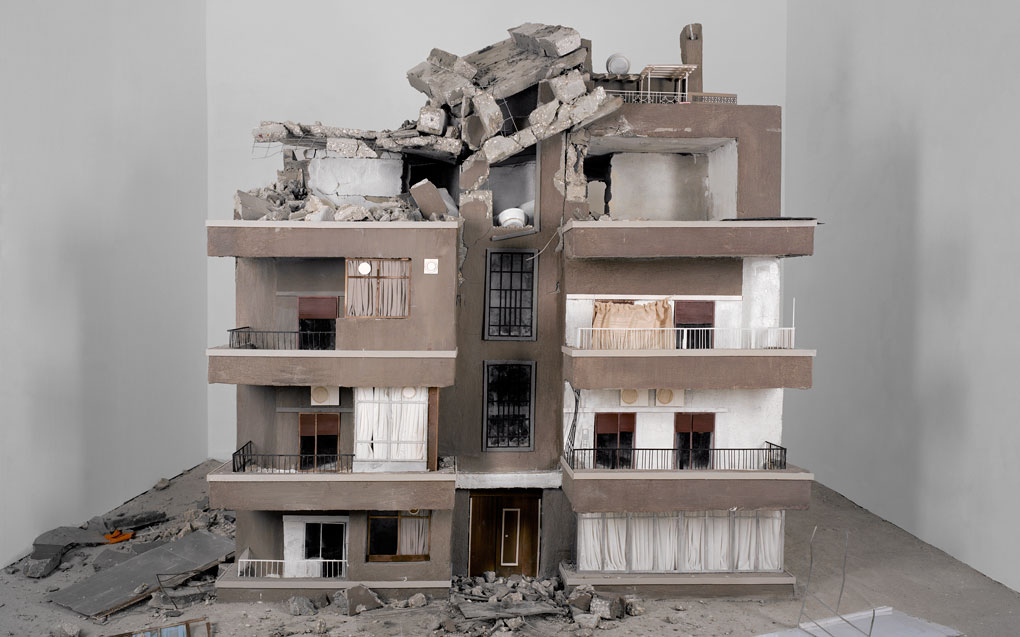 Homesick (film still)
2014
Two-channel video, 11', 7'
Courtesy of the artist and Kalfayan Galleries, Athens – Thessaloniki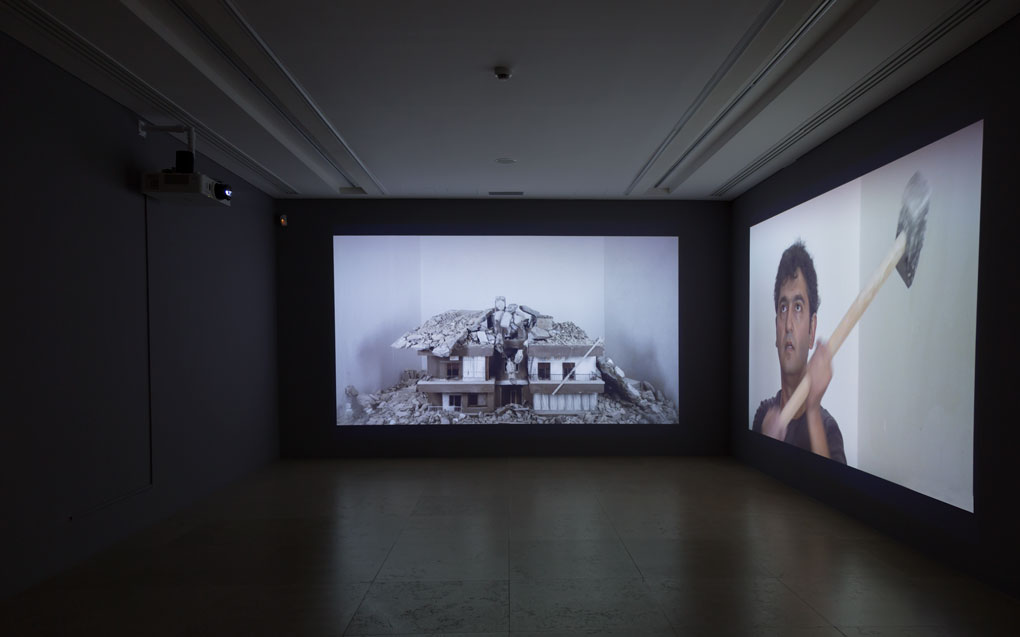 Installation view of "Hrair Sarkissian: Homesick."
Photo: Christopher Baaklini. © Sursock Museum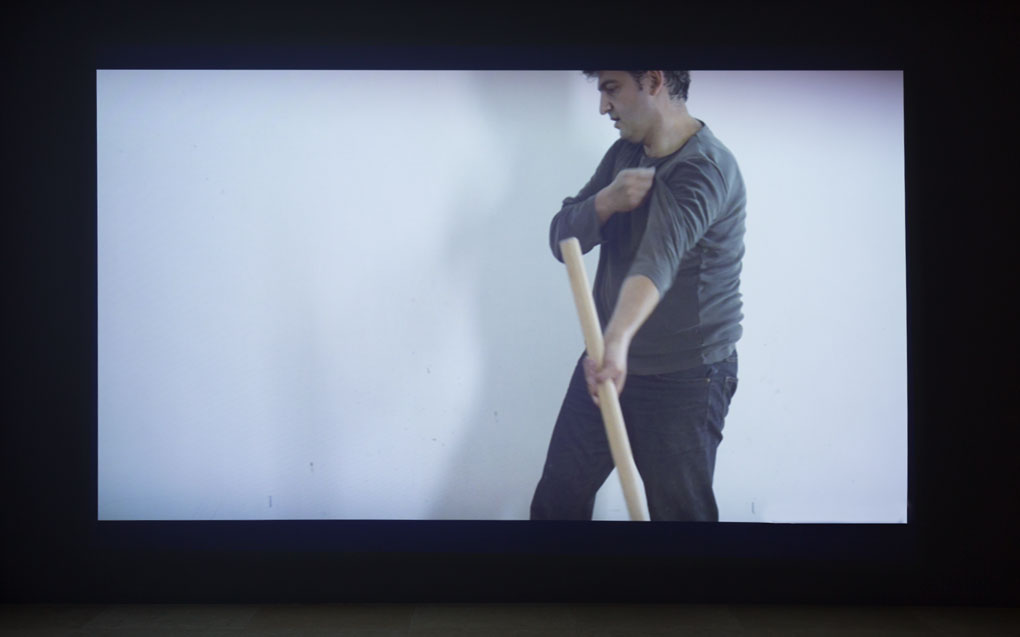 Installation view of "Hrair Sarkissian: Homesick."
Photo: Christopher Baaklini. © Sursock Museum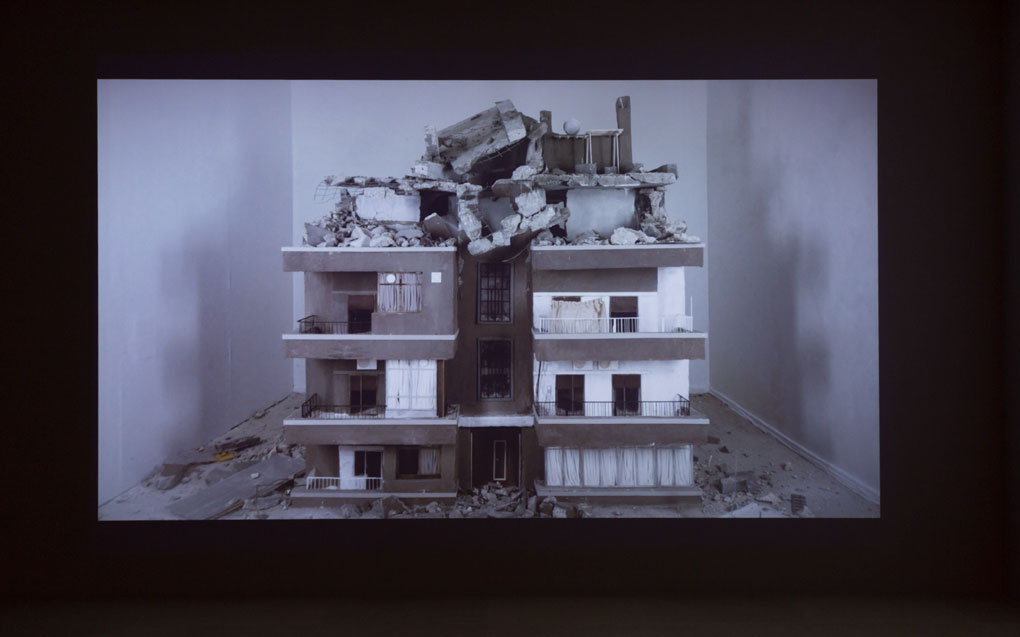 Installation view of "Hrair Sarkissian: Homesick."
Photo: Christopher Baaklini. © Sursock Museum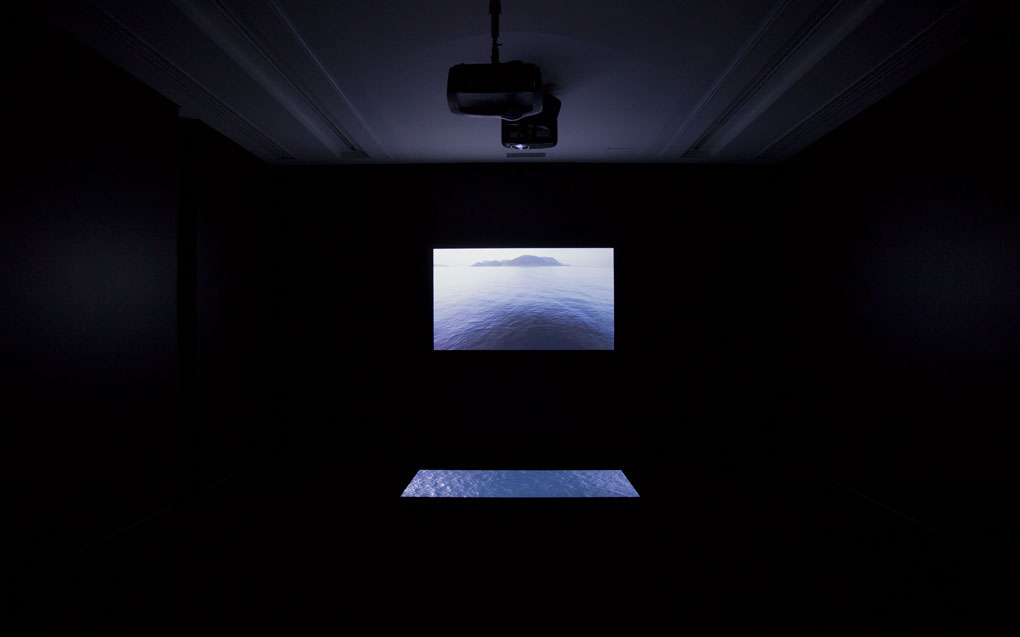 Installation view of "Hrair Sarkissian: Homesick."
Photo: Christopher Baaklini. © Sursock Museum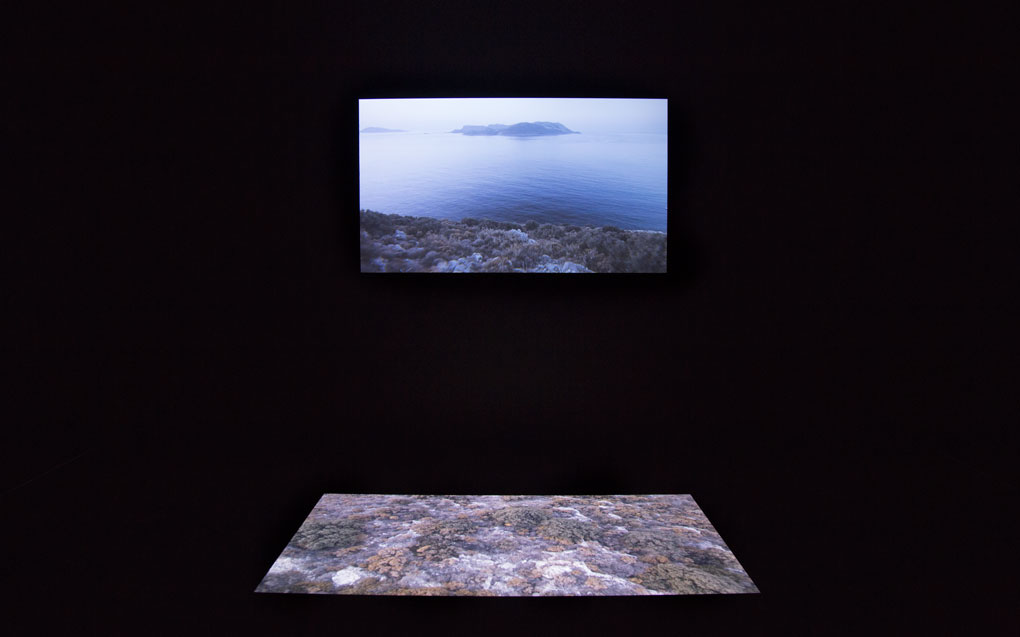 Installation view of "Hrair Sarkissian: Homesick."
Photo: Christopher Baaklini. © Sursock Museum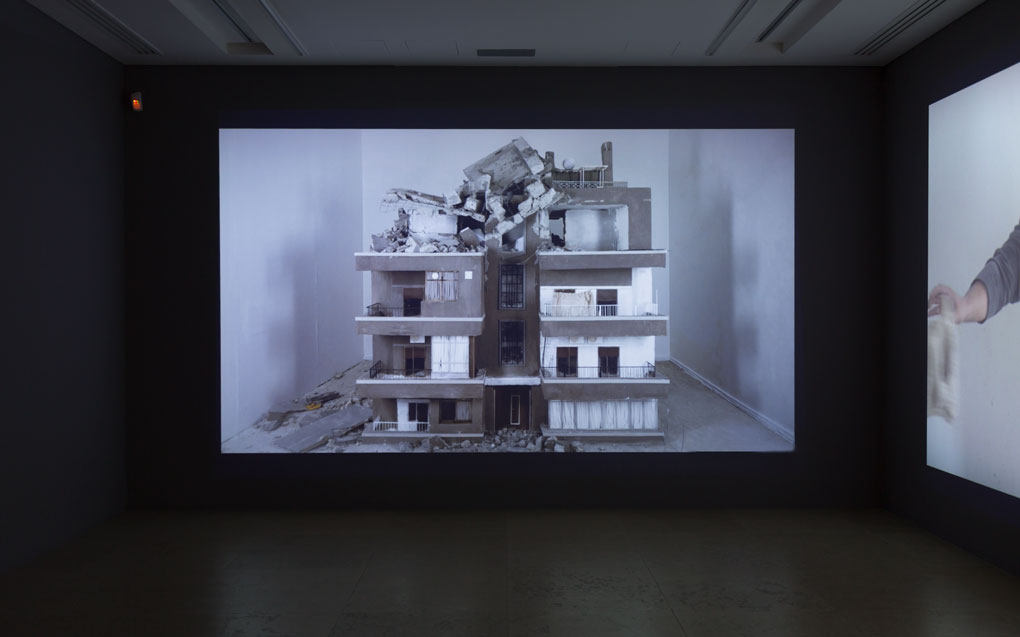 Installation view of "Hrair Sarkissian: Homesick."
Photo: Christopher Baaklini. © Sursock Museum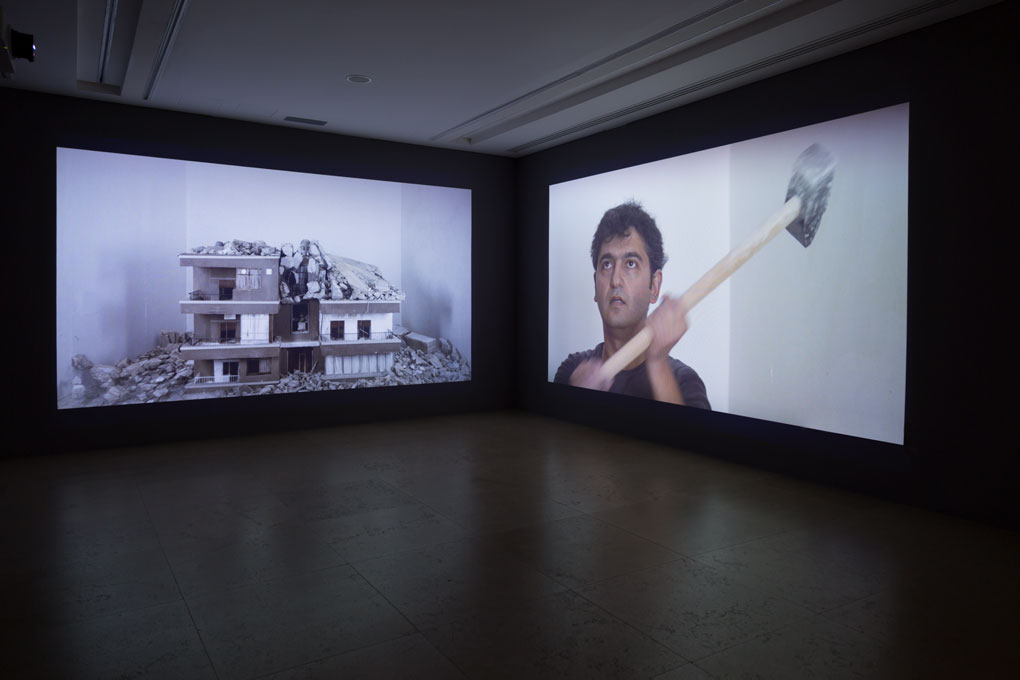 Installation view of "Hrair Sarkissian: Homesick."
Photo: Christopher Baaklini. © Sursock Museum
Opening reception: Thursday 6 July from 18:00 to 21:00
Hrair Sarkissian's work is often based on his personal relationships to geographies and people. Frequently produced with a large format camera, his carefully crafted photographs enable a deeper engagement with a scene, allowing a slow unfolding of revelatory details, conjuring up elided histories and forgotten places. His work is concerned with minor histories and everyday stories that too often disappear without celebration or remorse.
This exhibition marks his engagement with the moving image, created with the same studied craft as his large-scale photographs. The two related video installations, Homesick (2014) and Horizon (2016), speak of journeys taken in response to the war in Syria.
In Homesick, once again turning the lens on himself, the artist is shown destroying his childhood home in Damascus, where his parents continue to reside. A carefully crafted detailed replica of the building, made of concrete and metal, slowly crumbles as the artist repeatedly strikes an off-screen object, only pausing when out of breath or to move aside some rubble.
Leaving Damascus in 2008, Sarkissian has been unable to return. The destruction of the replica represents both a catharsis and a reclamation of agency, to destroy before others destroy you.
Horizon is a visual meditation on the perilous journey at sea those fleeing conflict are often forced to take. The video traces the journey of one of the shortest and most popular routes from Kaş on the southwestern Turkish shore, across the Mycale Strait, to the island of Megisti on the edge of southeastern Greece. For many, this marks the start of a more perilous journey into the unfamiliar and precarious life of a refugee.
Together, these works portray a sense of loss and apprehension. The loss of solid ground, of home and of the familiar, coupled with the apprehension towards what is to come.
About the artist
Hrair Sarkissian earned his foundational training at his father's photographic studio in Damascus. He attended the École Nationale Supérieure de la Photographie in Arles, France, and in 2010 completed a BFA in Photography at the Gerrit Rietveld Academie in Amsterdam, the Netherlands. Sarkissian's work revolves around personal and collective memory and identity. His photographs of urban environments and landscape employ traditional documentary techniques to re-evaluate larger historical, political, or social narratives.
His work has recently been exhibited at BALTIC Centre for Contemporary Art (Newcastle, UK); Kulturcentrum Ronneby (Sweden); 10th Bamako Encounters (Mali); KW Institute for Contemporary Art (Berlin, Germany); the Golden Lion-winning Armenian pavilion at the Venice Biennale; Museum Folkwang (Essen, Germany); Mosaic Rooms (London, UK); Tate Modern (London, UK); The New Museum (New York, USA); and Darat al Funun (Amman Jordan).
Exhibition guide
Download the exhibition guide in Arabic, English, and French.