Special Program
I can call this progress to halt
Book Launch and Public Program
Thursday 5 April, 19:00 to 21:00
In English
Free admission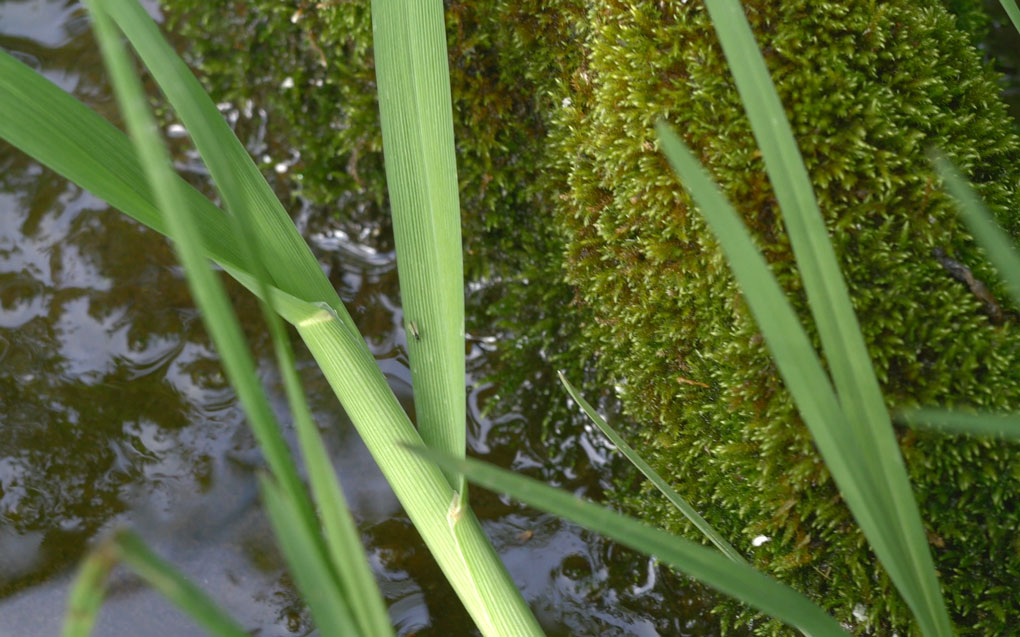 Ayreen Anastasand Rene Gabri
And You, What Do You Seek
2017
Video, color, sound, 31'27''
Courtesy of the artists
I can call this progress to halt is a project that considers gestures of protest, unrest, and incendiary exchange as the starting point to a conversation. Multimedia works and formats on view represent images of conflict and strife that are oftentimes stripped of their original or intended context. Considered together, they function more as dispersed, floating representations of contested moments in time that refuse to stand fixed, and instead vehemently call for another engagement with the world.
The first chapter of I can call this progress to halt opened with an exhibition and a series of screenings, presentations, and performances, which ran from March 8 until April 23, 2017 at Los Angeles Contemporary Exhibitions (LACE). As part of the project, Halajian presented a talk on her research at the Sursock Museum on May 25, 2017; a two-day film program followed on June 29 and 30, 2017. For more information on the project at LACE, click here.
To mark the launch of the catalogue for the project I can call this progress to halt, there will be a reading by Jalal Toufic, followed by a screening of works by Ayreen Anastas and Rene Gabri, Michelle Dizon, and Christine Rebet. 
Book contributors include: Ayreen Anastas and Rene Gabri, Marwa Arsanios, Alejandro Cesarco, Chto Delat, Michelle Dizon, Shadi Habib Allah, Adham Hafez, Shoghig Halajian, Sharon Hayes, Jibade-Khalil Huffman, Gelare Khoshgozaran, Maha Maamoun, Dylan Mira, Rosalind Nashashibi, Joanne Nucho, Raqs Media Collective, Georgia Sagri, Jalal Toufic, and Kandis Williams. Edited by Suzy Halajian and designed by Tanya Rubbak.
Screening program:
Christine Rebet, Thunderbird, 2018, 5:31'
Ayreen Anastas and Rene Gabri, And You, What Do You Seek, 2017, 31:27'
Michelle Dizon, Gaza Before the Law, 2017, 26'
Christine Rebet will be present to introduce her film.
Ayreen Anastas is a recurring name. A call expressing some feeling in a character unknown. The same. It is not her, a person or a thing. It may be closer to a gesture in time over time a life in space. Displaced: you see the animals without a smile, the trees without a sky, the stars without a light, yet bright in reflection. How to write a biography without representation or narcissism or careerism or even naïveté or banalité. A trembling whisper. A flaming desire to reach, approach and touch you and another and another is certainly there. 


Tuesday, January 23, 2018. Biographical notes are always troublesome. One writes to describe oneself in the very moment one is trying to hide from, escape, exceed or overcome oneself, to go beyond or become a whatever self. To not be reconciled fully or settled fully with any accounting of a self. Even the self that Zarathustra says lies behind any body, and every utterance of an I, is itself likened by Nietzsche, in his unpublished notes, to a terra incognita, an unknown land or earth. Thus to say Rene Gabri is, is already to speak from within the unknowing, the terres inconnues. This self that one writes is it-self, a mystery. And each time one writes, truly writes, one never ceases resignifying it and thus also taking leave from it. Rene Gabri is the name of a mythological tale mapping this ceaseless escape. Rene Gabri is a feather which has escaped its pillow. Rene Gabri is the repulsion to the growing fascism (which posits a special race whose highest achievement and measure of superiority is their monetary wealth, i.e., "success"). Rene Gabri is the name of a village with approximately 80 inhabitants. Rene Gabri is a becoming. Rene? ich kenne ihn nicht.
Michelle Dizon (lives and works in Los Angeles) is an artist, filmmaker, writer, theorist, and educator. The violence of imperialism and the intimate spaces of resistance within globalization form central pivots in her work, which takes the form of multichannel video installations, expanded cinema performances, essay films, photographs, discursive events, pedagogical platforms, and writing. Dizon has exhibited and lectured at the Center for Women's Studies, Zagreb; Caixaforum, Barcelona; Copenhagen International Documentary Film Festival; Jeu de Paume, Paris; IASPIS, Stock-holm; Metropolitan Museum of Art, Manila; Sumaryo Art Space, Jakarta; Para/site Art Space, Hong Kong; Queens Museum, New York; and Los Angeles County Museum of Art. She is the founder of at land's edge, an experimental platform for visual research and catalyst for decolonial thought and action. She has taught courses at the California Institute of the Arts and served as co-chair and core faculty in the Visual Art program at the Vermont College of Fine Arts. She earned an MFA at the University of California, Los Angeles, and a Ph.D. in Rhetoric from the University of California, Berkeley.
Christine Rebet (lives and works in New York) is an artist whose work is based on drawing and develops into forms ranging from animation to installations and performance. At the core of her practice is the elaboration of historical traumas in the context of a personal reinterpretation and a consequent reanimation. Rebet has previously exhibited and held performances in various international contexts including: Kunsthal KAdE, Amersfoort, Netherlands; Human Resources, Los Angeles; Grie der Contemporary, Zurich; AlbumArte, Rome; Fisher Landau Center For Art and SculptureCenter, both Long Island City, New York; Institute of Contemporary Art, Singapore; Cartier Foundation, Paris; and Le Magasin, Grenoble, France. Her films have screened at various events and festivals including: Hong Kong Film Fes-tival; Trieze, Paris; Wexner Center for the Arts, Columbus, Ohio; Berlinale Short Film Festival, Berlin; and Moderna Museet, Stockholm. She received her MFA at Columbia University, New York.
Jalal Toufic (lives and works in Beirut) was born in Beirut or Baghdad and died before dying in 1989 in Evanston, Illinois. He is the author of Undeserving Lebanon (Forthcoming Books, 2007) and The Withdrawal of Tradition Past a Surpassing Disaster (Forthcoming Books, 2009), along with other titles, and was a participant in the 9th Shanghai Biennale (2012-13); documenta 13, Kassel (2012); in Sharjah Biennials 6 (2003), 10 (2011), and 11 (2013); 3rd Athens Biennale (2001); and A History: Art, Architecture, Design from the 1980s until today at Centre Pompidou, Paris (2014-16). In 2011, he was a guest of the Artists-in-Berlin Program at DAAD; in 2013-14, he and Anton Vidokle led Ashkal Alwan's third edition of the Home Workspace Program in Beirut. He has been the director of the School of Visual Arts at the Lebanese Academy of Fine Arts, Sin el Fil, since 2015.
Suzy Halajian (lives and works in Los Angeles) is a curator and writer. Her work begins at the intersection of art and politics, treating image making as steeped in colonial pasts and modern surveillance states. She has recently curated exhibitions and programs at LACE (Los Angeles Contemporary Exhibitions), Hammer Museum, Human Resources LA, Los Angeles Contemporary Archive (all Los Angeles); Armory Center for the Arts, Pasadena; Sursock Museum, Beirut; Tanya Bonakdar Gallery, New York; UKS, Oslo, among others. Halajian co-organizes the invitation of sorts talk series with Anthony Carfello and Shoghig Halajian, and serves on the Programming Committee of Human Resources LA. In 2017, she was granted a Creative Capital | Andy Warhol Foundation Arts Writers Grant, and in 2014, she received a Curatorial Travel/Research Fellowship from the Andy Warhol Foundation for the Visual Arts. She holds an MA from the Center for Curatorial Studies at Bard College, New York.