Talk
International Conference: L'Action d'art (The Action of Art)
In partnership with l'Académie Libanaise des Beaux-arts – Université de Balamand
Friday 15 and Saturday 16 April 2016, 16:00 to 20:00
In English and French
Free admission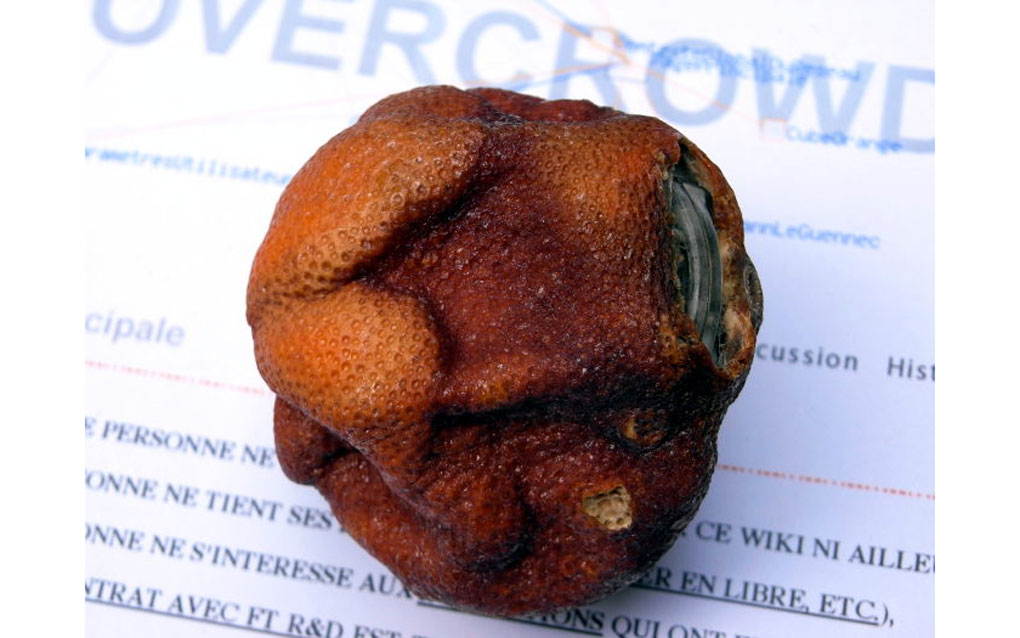 Overcrowed dead but alive
April 09, 2008, after Olivier Auber, Yann Le Guennec, Overcrowed Cube Orange, anoptique.com March 07, 2008
Copyleft: Free Art License, artlibre.org
Concept: Paola Yacoub and Michel Lasserre
A century ago, the journal L'action d'art (The Action of Art) was founded by Gérard de Lacaze-Duthiers, a professor, publisher, curator and anarchist.1 
The L'action d'art formula remains problematic to this day – how to understand action in art.
Action is, by definition, intelligible. What can be said for its place in artistic practices, performance, musical improvisation, documentary processes, and activism? 
What can works addressing action in artistic practices reveal to us? 
Currently, the notion of action is approached first and foremost through the recurring debate between intentionalists and their opponents. However, this debate focuses particularly on the norms for interpreting works of art. And yet, L'action d'art cannot subscribe to both camps, to intention and to interpretation.
 One is therefore led to wonder whether current acts might not contribute to a renewal of L'action d'art, particularly through the re-questioning of conventional genres and formats for activism, actionism, performance, and through interactions with other fields beyond the artistic, such as economy and law.

This symposium intends to take up once more the question of L'action d'art at the crossroads of works that touch on the very structure of action.
For the full program, click here.
1. The anarchist journal L'action d'art was founded in 1913, 17 issues were published (from 15 February to 15 November). Collaborators: Gérard de Lacaze-Duthiers, the painter Atl, Lucien Banville d'Hostel, André Colomer, Paul Dermée, René Dessambre, Manuel Devaldès, Tewfik Fahmy, Paul Maubel.