Laure et Mazen : Correspondance(s)
With the support of Banque Libano-Française
Collection Galleries, Level 1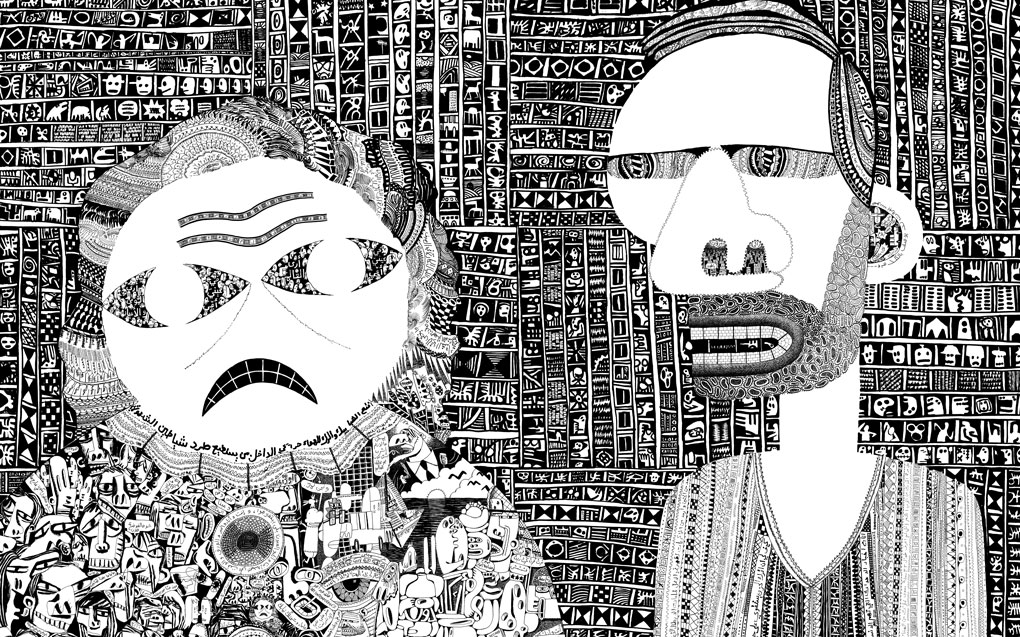 Laure Ghorayeb and Mazen Kerbaj
Toi et Moi. Double Autoportrait (detail)
2009
China ink on cardboard
100 x 144 cm
Sharif Sehnaoui collection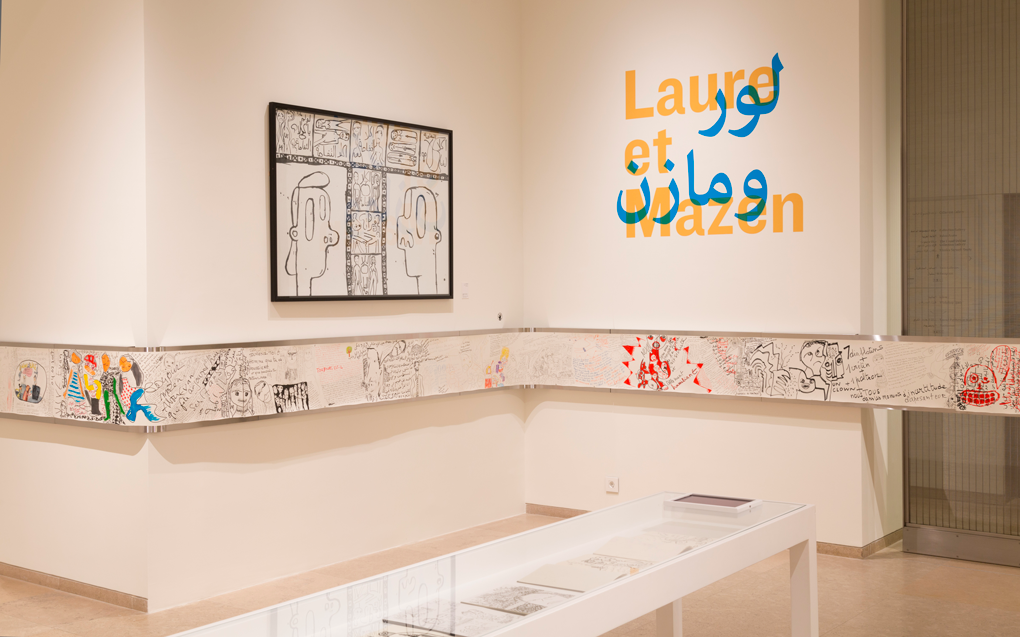 Photo: Christopher Baaklini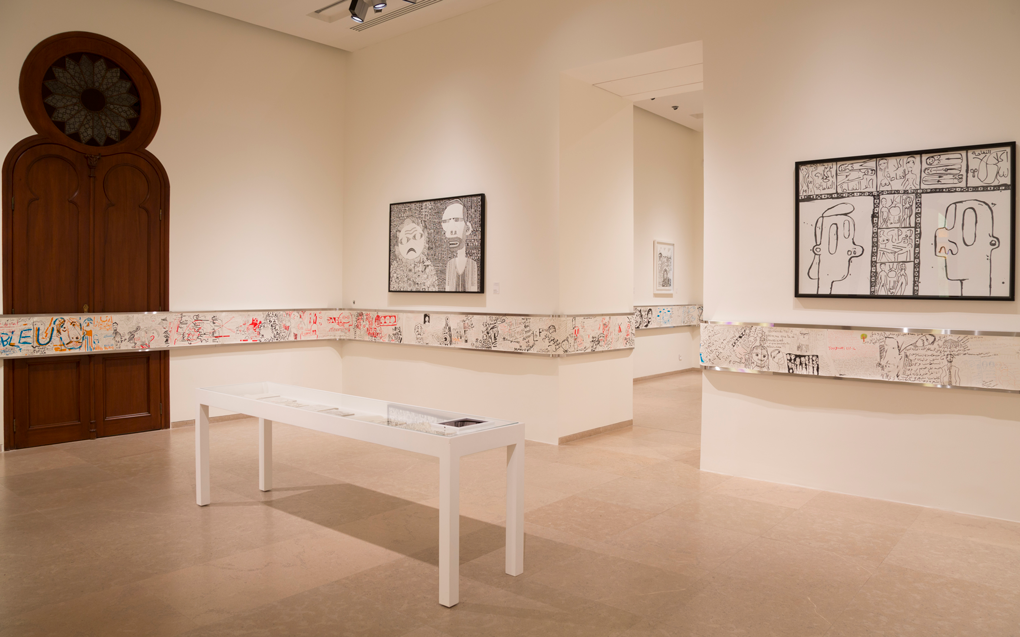 Photo: Christopher Baaklini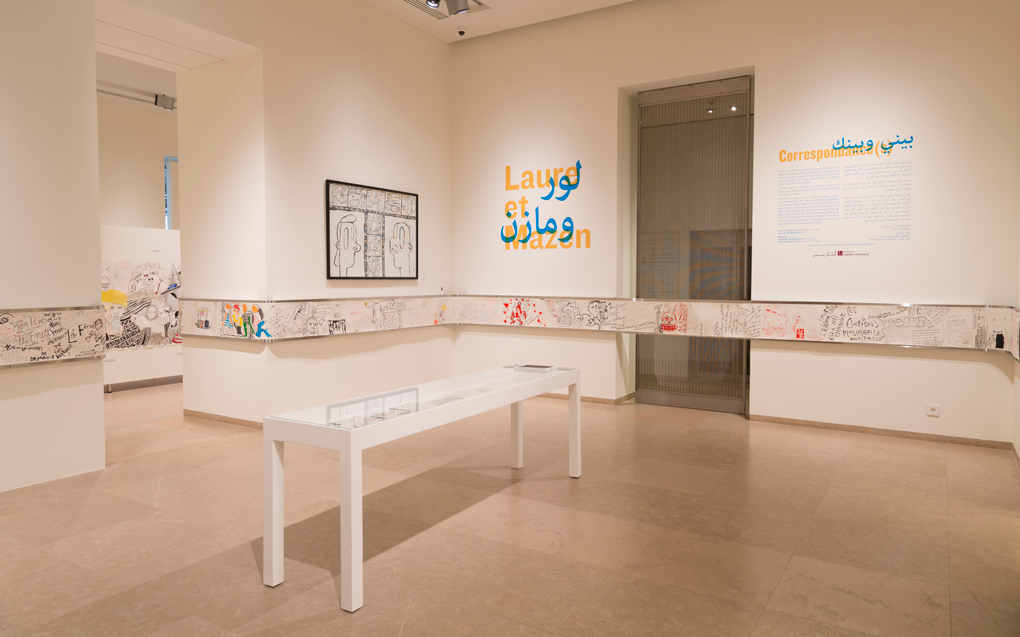 Photo: Christopher Baaklini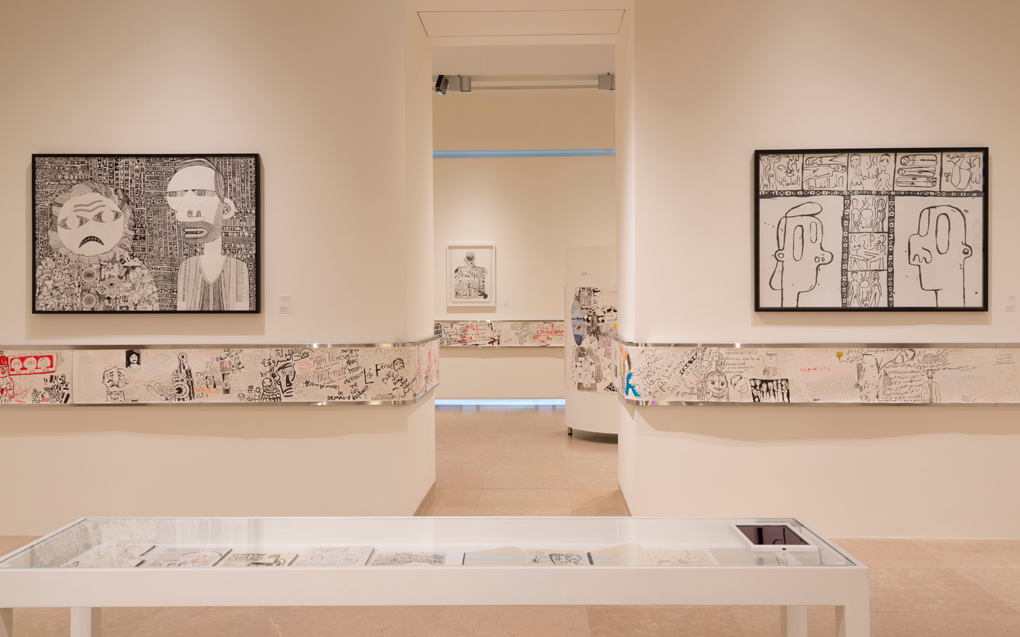 Photo: Christopher Baaklini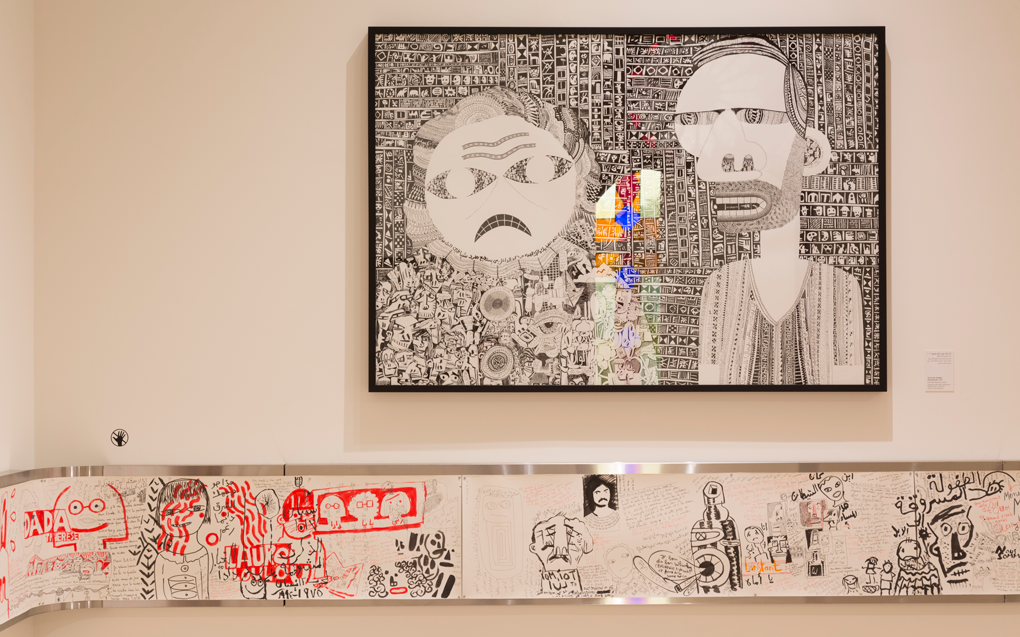 Photo: Christopher Baaklini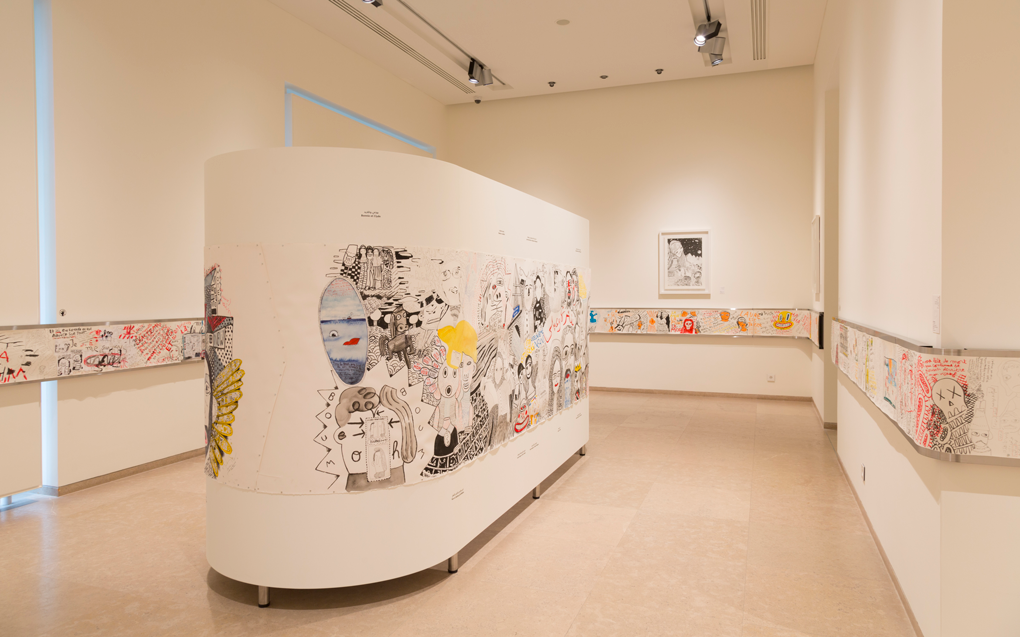 Photo: Christopher Baaklini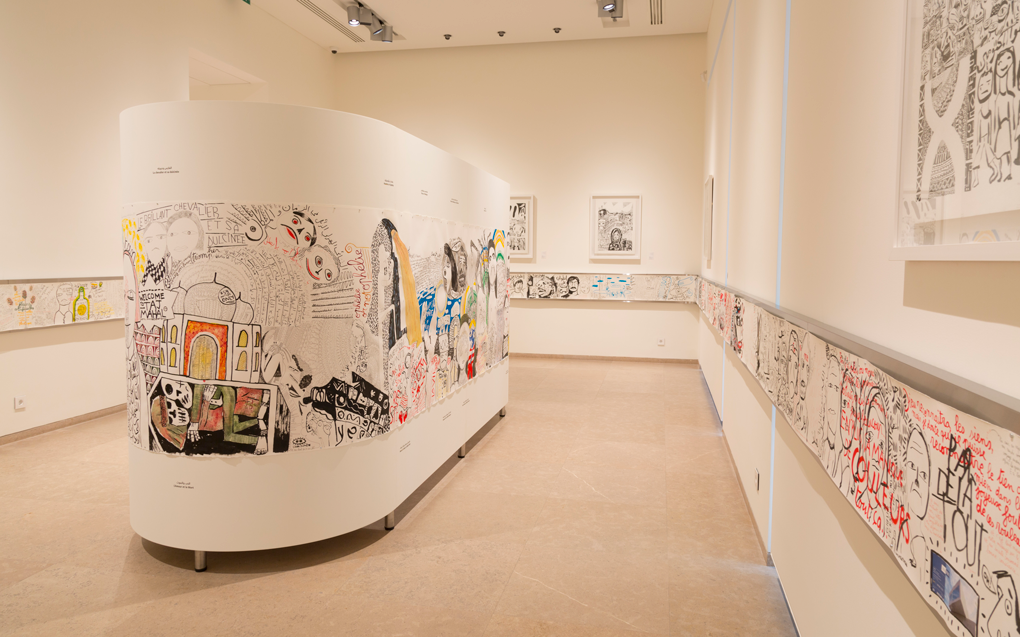 Photo: Christopher Baaklini
Opening reception: Thursday 31 January, 18:00 to 21:00
Laure Ghorayeb is a poet, artist, and art critic. Mazen Kerbaj is an artist, illustrator, and musician. Together, they form one of the most touching artist duos. Their mediums of choice are technical pens, India ink, and paper. Sheets, sketchbooks, scraps, and rolls: paper in all its forms falls prey to the two accomplices.
Laure, the mother, is now 88 years old, and at 44, her son Mazen is exactly half her age. Since 2006, and in parallel to their individual practice, they have developed a four-handed practice and unique style, where the minutiae of Laure's strokes merge with Mazen's big-nosed silhouettes. There is no need to recognize who does what in the flurry and entanglement of their drawings and correspondence: one need simply keep up with their frenzy and their limitless ambition.
Exhibition guide
Download the bilingual (Arabic-French) exhibition guide here.