Tour
Let's Talk About the Weather: Curators' Tour
Thursday 14 July, 19:00 to 20:30
Saturday 16 July, 16:00 to 17:30
In English
Free admission
Spaces limited. First-come, first-served.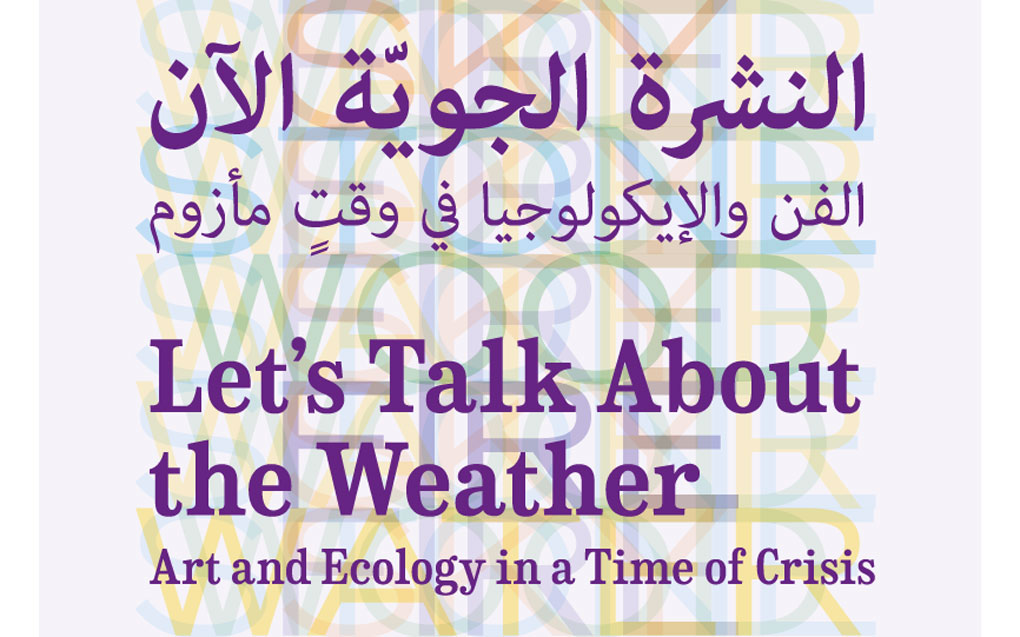 Graphic identity: Mind the gap
Join exhibition curators Nataša Petrešin-Bachelez and Nora Razian for a tour of Let's Talk About the Weather in the presence of participating artists Marwa Arsanios and Jessika Khazrik on Thursday 14 July. On Saturday 16 July, Joana Hadjithomas and Khalil Joreige, Monira Al Qadiri, and Marwan Rechmaoui will join the tour.