Film Program
Locarno Film Festival in Beirut: Right Now, Wrong Then
In partnership with the Embassy of Switzerland in Lebanon and Metropolis Cinema | With the support of UBS
Friday 31 May, 20:30 to 22:30
In Korean with English subtitles
Free admission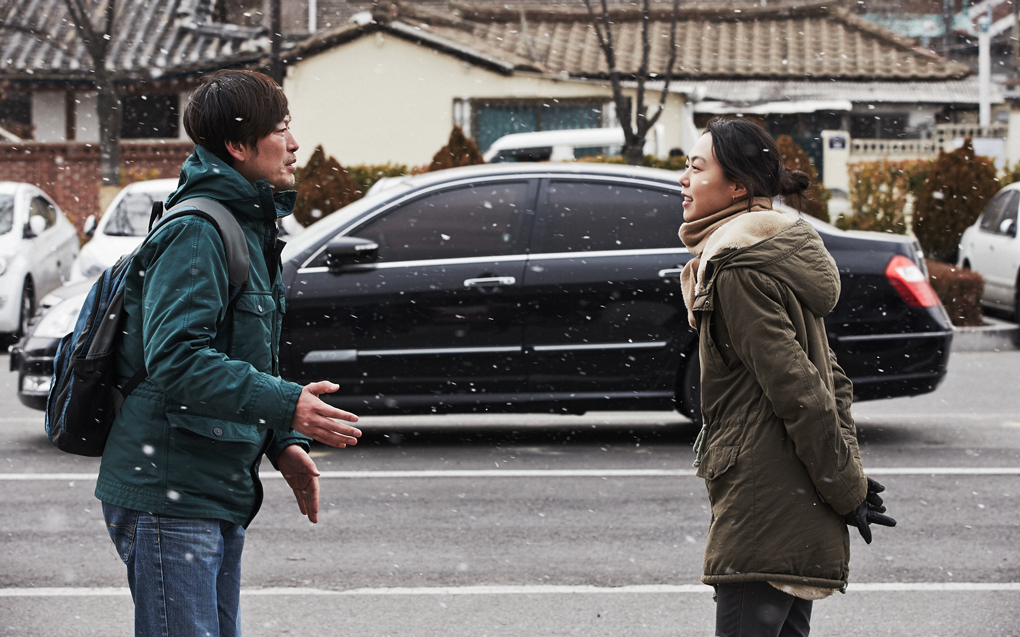 Right Now, Wrong Then (film still)
2015
Courtesy of the artist
The Sursock Museum, the Embassy of Switzerland in Lebanon, and Metropolis Cinema have the pleasure to present the second edition of the Locarno Film Festival in Beirut, taking place from Thursday 30 May to Saturday 1 June, with three outdoor screenings held at the Museum.
For the full program, click here. For a synopsis of each film, click here.
The Locarno Film Festival in Beirut is supported by UBS and the Cultural Fund of the Embassy of Switzerland in Lebanon.
Right Now, Wrong Then
Dir. Hong Sang-Soo, 2015
121', South Korea
In Korean with English subtitles
Cast: Jae-yeong Jeong, Min-hee Kim, Yuh Jung Youn
Director of photography: Hong-yeol Park
Music: Yong-jin Jeong
Pardo d'oro 2015/Best Actor 2015
By mistake, film director Ham Chunsu arrives in Suwon a day early. With time to kill before his lecture the next day, Chunsu stops by a restored, old palace and meets an artist named Yoon Heejung. Together, they go to Heejung's workshop to look at her paintings, have sushi with soju for dinner, and get close. Later, they go to another café and have more drinks with Heejung's acquaintances. When asked if he is married, Chunsu is forced to reveal the fact that he is, and Heejung gets deeply disappointed.
Hong Sangsoo made the astounding debut with his first feature film The Day a Pig Fell into the Well (1996). Since then, through the 16 films that he wrote and directed, Hong has consistently enjoyed using a complex and highly ordered architecture under a seemingly random surface created by spontaneous circumstances in depicting the characters in his films. Renowned for his unique cinematographic language and unprecedented esthetics in filmmaking, Hong Sangsoo is considered as one of the most established auteurs in contemporary Korean cinema.