Maha Maamoun
The Law of Existence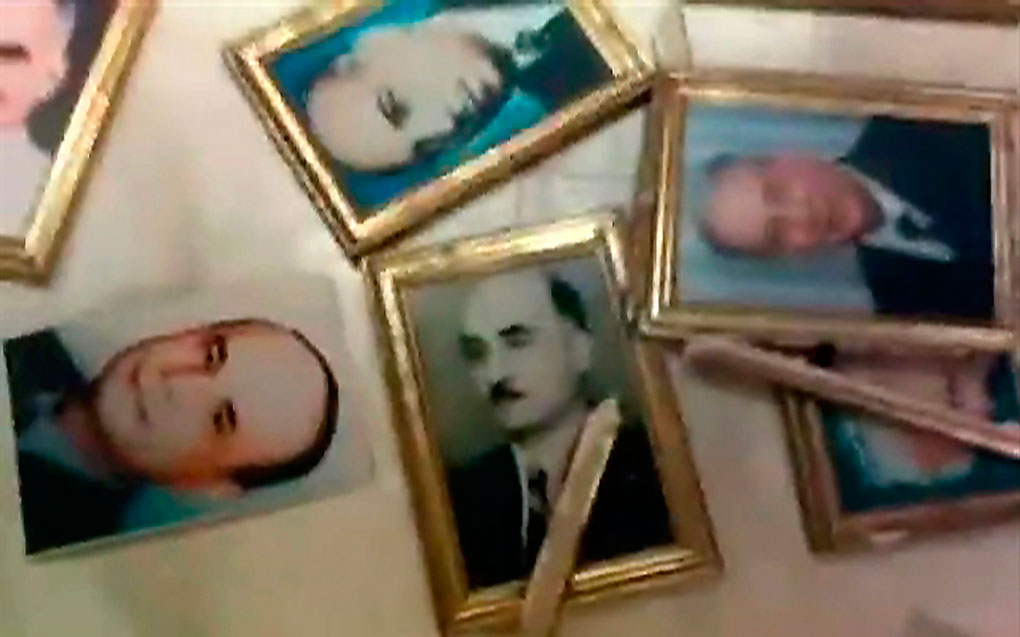 Night Visitor: The Night of Counting the Years (film still)
2011
Video, 8'30''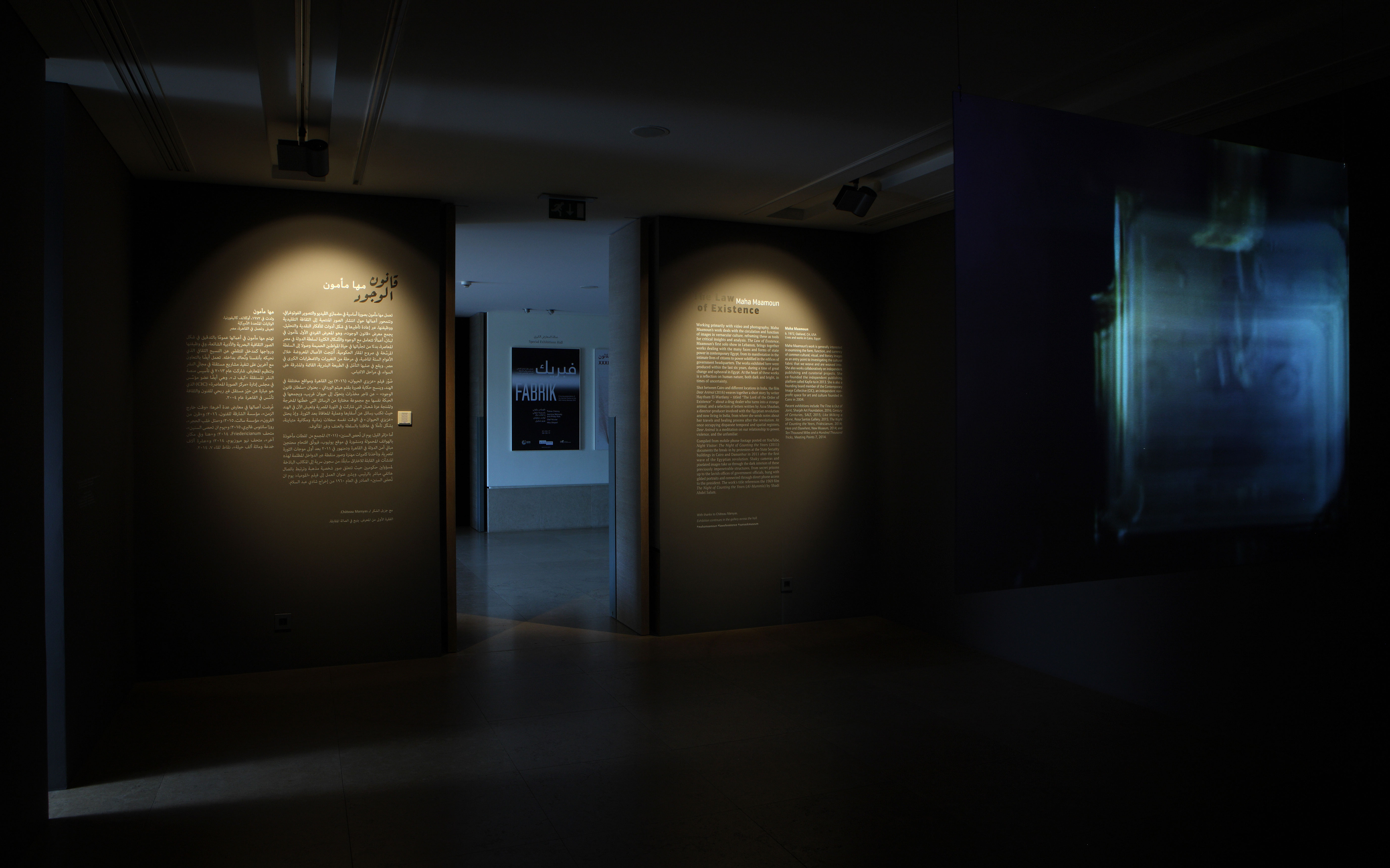 Installation view of "Maha Maamoun: The Law of Existence."
Photo: Mansour Dib. © Sursock Museum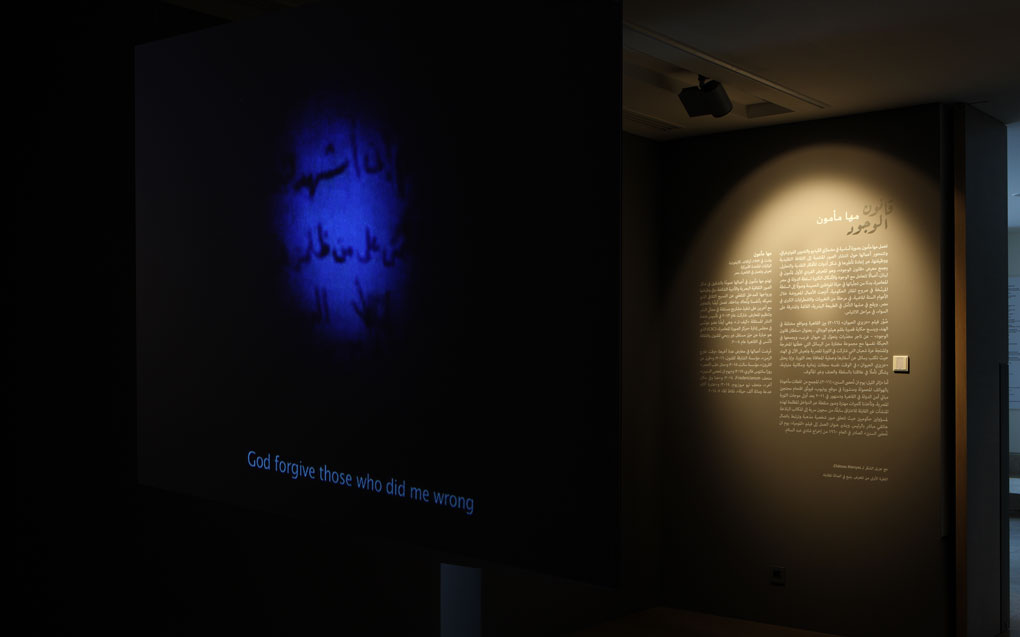 Installation view of "Maha Maamoun: The Law of Existence."
Photo: Mansour Dib. © Sursock Museum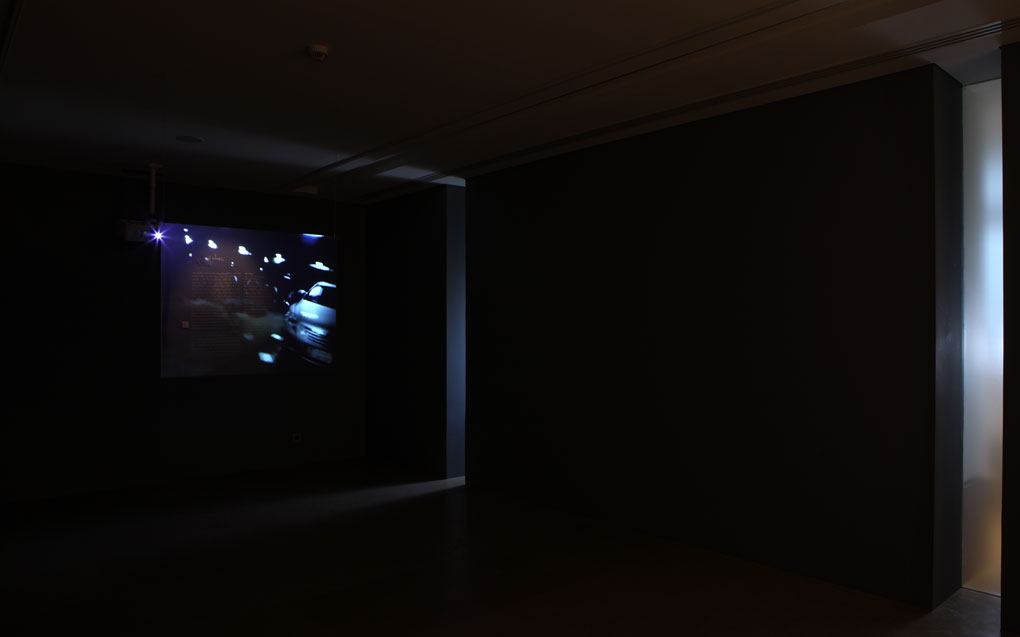 Installation view of "Maha Maamoun: The Law of Existence."
Photo: Mansour Dib. © Sursock Museum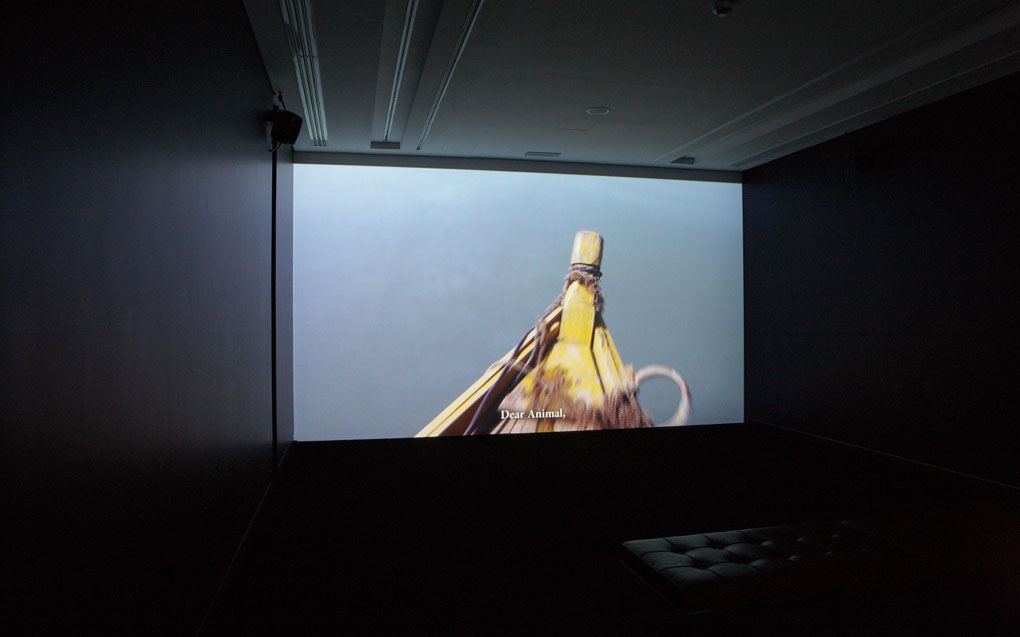 Installation view of "Maha Maamoun: The Law of Existence."
Photo: Mansour Dib. © Sursock Museum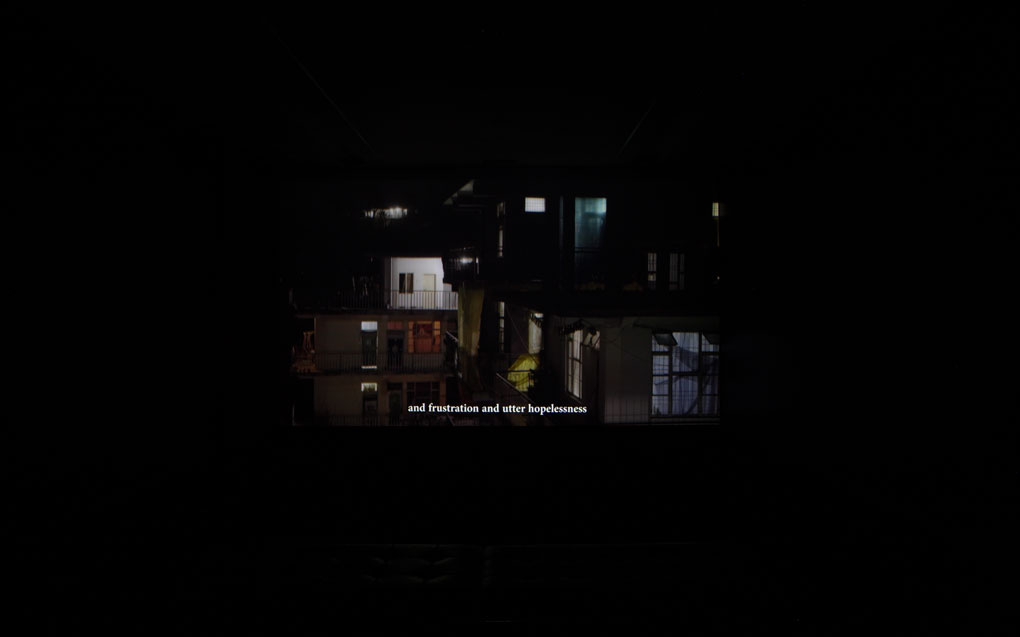 Installation view of "Maha Maamoun: The Law of Existence."
Photo: Mansour Dib. © Sursock Museum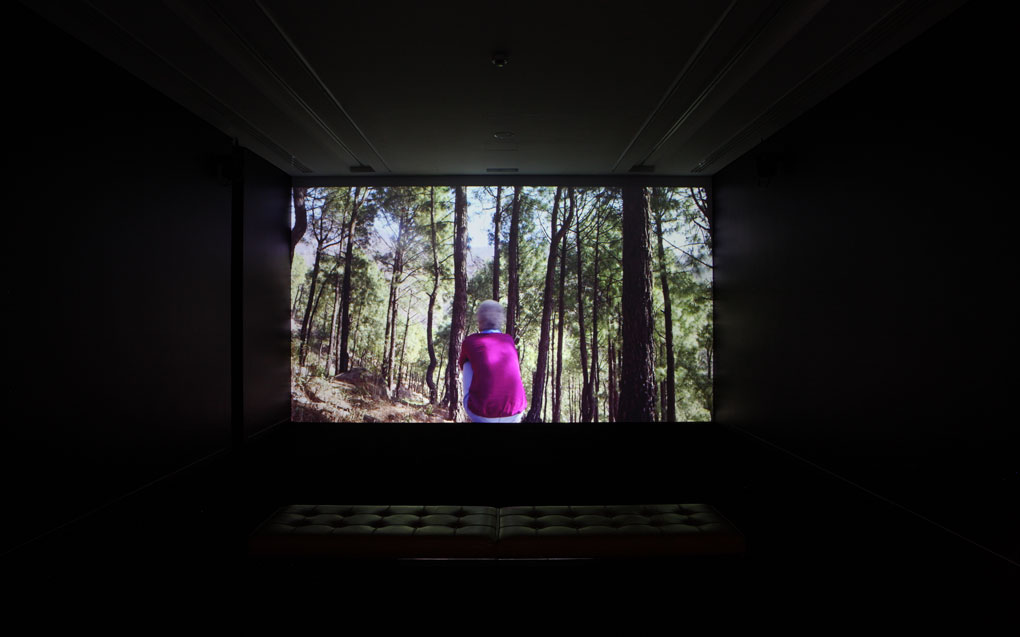 Installation view of "Maha Maamoun: The Law of Existence."
Photo: Mansour Dib. © Sursock Museum
Opening reception: Thursday 23 February from 18:00 to 21:00.
About the exhibition
Working primarily with video and photography, Maha Maamoun's work deals with the circulation and function of images in vernacular culture, reframing these as tools for critical insights and analysis. The Law of Existence brings together works that deal with the many faces and forms of state power in contemporary Egypt, from its manifestation in the intimate lives of citizens to power solidified in the edifices of government headquarters. The works exhibited here were produced within the last five years, during a time of great change and upheaval in Egypt. At the heart of these works is a reflection on human nature, both dark and bright, in times of uncertainty.
Shot between Cairo and different locations in India, the film Dear Animal weaves together a short story by writer Haytham El-Wardany – titled "Lord of the Order of Existence" – about a drug dealer who turns into a strange animal, and a selection of letters written by Azza Shaaban, a director-producer involved with the Egyptian revolution and now living in India, from where she sends notes about her travels and healing process after the revolution. At once occupying disparate temporal and spatial registers, Dear Animal is a meditation on our relationship to power, violence, and the unfamiliar. 
Compiled from mobile phone footage posted on YouTube, Night Visitor: The Night of Counting the Years documents the break-in at the State Security buildings in Cairo and Damanhur in 2011 after the first wave of the Egyptian revolution. Shaky cameras and pixelated images take us through the dark interiors of these previously impenetrable structures, from secret prisons up to the lavish offices of government officials, hung with gilded portraits and connected through direct phone access to the president.
To mark the opening of The Law of Existence, Maha Maamoun will be in conversation with the Sursock Museum's Head of Programs and Exhibitions Nora Razian on Thursday 23 February, from 19:00 to 20:00. The talk will take place in the auditorium.
About the artist
Maha Maamoun (b. 1972) lives and works in Cairo, Egypt. Her work is generally interested in examining the form, function, and currency of common cultural visual and literary images as an entry point to investigating the cultural fabric that we weave and are weaved into. She also works collaboratively on independent publishing and curatorial projects. She co-founded the independent publishing platform called Kayfa-ta in 2013. She is also a founding board member of the Contemporary Image Collective (CiC), an independent non-profit space for art and culture founded in Cairo in 2004.
Recent exhibitions include The Time is Out of Joint, Sharjah Art Foundation, 2016; Century of Centuries, SALT, 2015; Like Milking a Stone,Rosa Santos Gallery, 2015; The Night of Counting the Years, Fridricianum, 2014; Here and Elsewhere, New Museum, 2014; and Ten Thousand Wiles and a Hundred Thousand Tricks, Meeting Points 7, 2014.
Exhibition guide
Download the exhibition guide in Arabic, English, and French.