Talk
Modern Arab Art: The Emergence of the Painting
Saturday 30 March, 16:00 to 18:00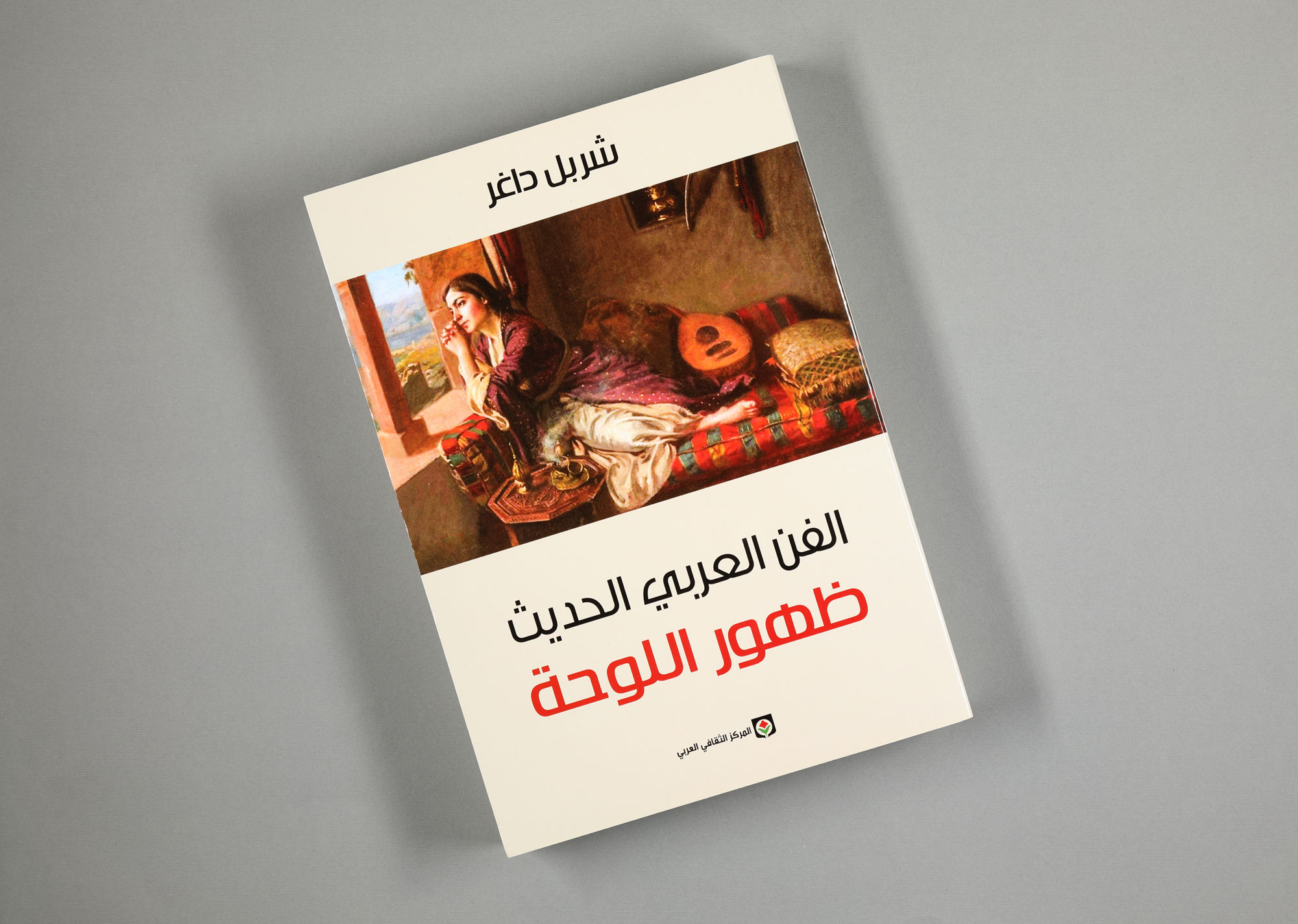 Front cover of Charbel Dagher's "Al-Fan el Arabi el Hadtih: Zuhour el Lawha"
Courtesy of the author
Join us for the launch of Al-Fan el Arabi el Hadtih: Zuhour el Lawha by Charbel Dagher. To mark the launch, the author will be in conversation with Paul Tabar.
Al-Fan el Arabi el Hadtih: Zuhour el Lawha looks into the history of modern Arab art and the appearance of the first painting. In this book, Charbel Dagher recounts the history of the painting from the beginning of the Ottoman period to the stage of colonization in the Arab world. More specifically, the book explores the history of the Arab painting, addressing the problems and difficulties it encountered across political, religious, artistic, and social realms.
Following the conversation, there will be a book signing at the Sursock Museum Store.
Charbel Dagher is an author, poet, novelist, and researcher. He is currently a professor at the University of Balamand. He has published many books on modern Arab art including: Al-Hroofiya al-Arabiya: Fan Wa Hawiya (Art and identity), 1991, 2016; Al-Lawha al Arabiya Bayna Siyaq Wa Ofoq (The Arab Painting: Between Context and Horizon) 2003; Al-Ayn Wa al-Lawha: al-Mohtarefat al-Arabiya (Eye and Canvas); amongst others. He has also published multiple books on Islamic art including: Mathaheb al-Hosn: Qeraa Mojamiya-Tarikhiya Lelfnoon Fi al-Arabiya (Mazahib al-Husn: A Lexicographical-Historical Reading of Arab Arts), 1998; Al-Fan al-Islami Fi al-Masader al-Arabiya: Sina'at al-Zena Wa aI-Jamal (Islamic Art in Arabic Sources), 1999; Al-Fan Wa al-Sharq: al-Melkiya Wa al-Ma'ana Fi al-Tadawol (Art and the East), 2004; Al-fann Al-islami; Bayna Al-lougha wa Al-nass (Islamic Art: Between language and image), 2018; amongst others.
Paul Tabar is a professor of sociology and anthropology at the Lebanese American University (LAU). He has served as the chair of the Department of Social Sciences and as the chair of the Department of Humanities. He is also the director of LAU's Institute for Migration Studies, and an adjunct fellow at the Center for Culture and Society, University of Western Sydney.