Special Program
Mohtadi El Hajj: A night with a pianist
In collaboration with Mozart Chahine
Thursday 19 July, 19:00 to 20:30
Free admission
Spaces limited. Booking required. 
To book a spot, click here.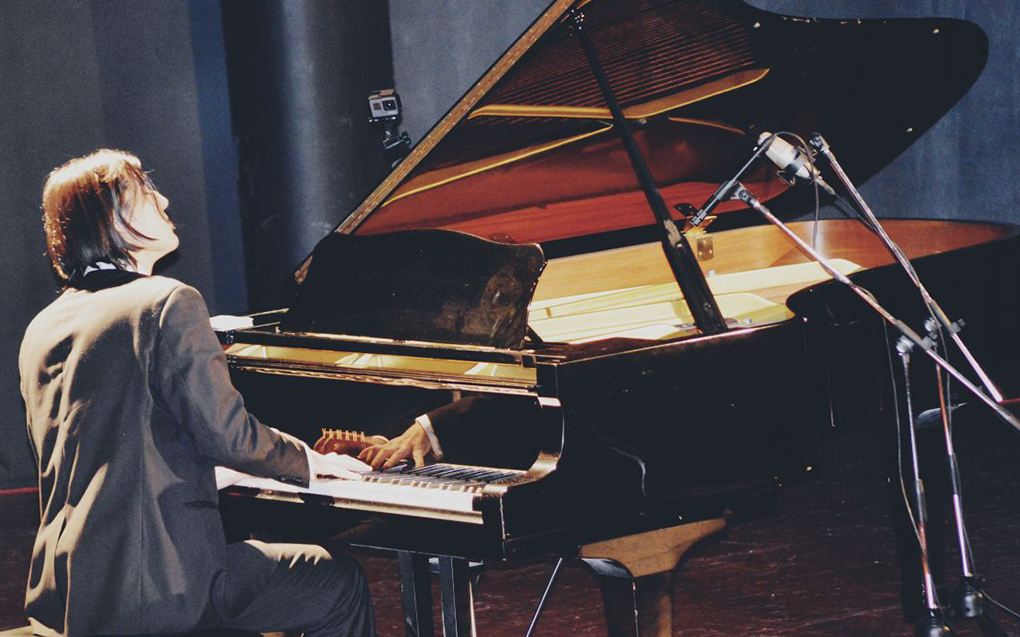 Courtesy of Mohtadi.
Join us for a performance by pianist Mohtadi El Hajj.  
Mohtadi will be performing works by Bach, Schubert, Chopin, and Liszt, including: Harmonies du soir, Ballade no. 1, La Campanella, and more. 
Under the patronage of His Excellency Dr. Tarek Mitri former Minister of Culture and Chairman of the Sursock Museum Executive Committee, this recital launches the collaboration of an ongoing series of classical music performances organized by Mozart Chahine.
Mohtadi El Hajj (b. 1987, Beirut) started playing piano at a young age. His first musical impressions started when he listened to Beethoven's sonatas for the first time. Since then he started taking piano lessons in different musical institutions, and eventually started to perform locally and internationally. 
In 2017, he participated in the qualification piano concerto competition of the International Music Production Agency (IMPA) in Moscow, Russia. There he was chosen to play Rachmaninoff's 3rd piano concerto in the final concert with the Ministry of Defense orchestra directed by the conductor Vladimir Ponkin at MosConcert Hall. He also participated in the Danube Piano Concerto Masterclass and competition and won the 1st prize meritoriously, which led to his performance in the final concert with the Danube Philharmonic Orchestra directed by the conductor Andreas Deak at the Danube Palace Concert Hall in Budapest, Hungary.
Mozart Chahine, established in 1966, aims to constantly make positive difference in every musician's life by providing every single need through utmost professional service and newest technology by bringing them together under one roof to form a community where musical knowledge and expertise are exchanged to achieve high level of competency.