Film Program
Opening Night of Locarno Film Festival in Beirut: BlacKkKlansman
In partnership with the Embassy of Switzerland in Lebanon and Metropolis Cinema | With the support of UBS
Thursday 30 May, 19:30 to 23:00
In English with Arabic subtitles
Free admission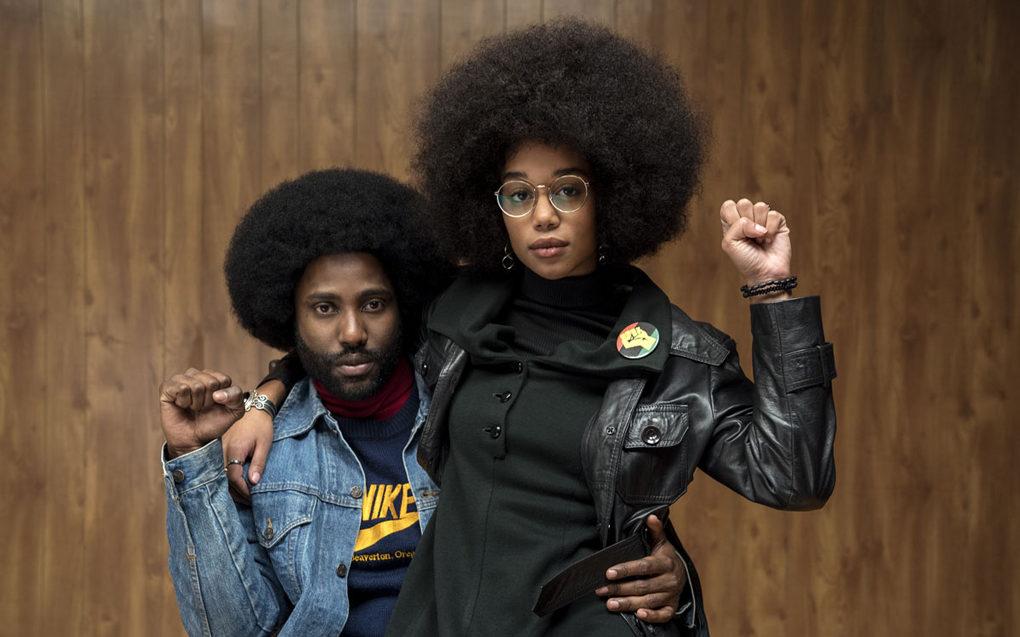 BlacKkKlansman (film still)
2018
Courtesy of the artist
The Sursock Museum, the Embassy of Switzerland in Lebanon, and Metropolis Cinema the pleasure to present the second edition of the Locarno Film Festival in Beirut, taking place from Thursday 30 May to Saturday 1 June, with three outdoor screenings held at the Museum.
This year's selection includes films that have won awards at the Locarno Film Festival over different periods of the festival's history. The selection will present one movie from the festival's latest edition (2018), another from the 2015 edition, and a classic from the 1949 edition.
To mark the opening of the film festival, there will be a reception on the esplanade starting 19:30, followed by the screening of Spike Lee's BlacKkKlansman (2018) at 20:30.
For the full program, click here. For a synopsis of each film, click here.
The Locarno Film Festival in Beirut is supported by UBS and the Cultural Fund of the Embassy of Switzerland in Lebanon.
BlacKkKlansman
Dir. Spike Lee, 2018
135', US
In English with Arabic subtitles
Cast: John David Washington, Adam Driver, Laura Harrier
Director of photography: Chayse Irvin
Music: Terence Blanchard
Editing: Barry Alexander Brown
Prix du Public UBS
Ron Stallworth, an African American police officer from Colorado Springs, CO, successfully manages to infiltrate the local Ku Klux Klan branch with the help of a Jewish surrogate who eventually becomes its leader. This film is based on actual events.
Spike Lee wborn Shelton Jackson Lee on March 20, 1957, in Atlanta, Georgia. He was making amateur films by age 20, and won a Student Academy Award for his graduate thesis film. Lee drew attention with his first feature, She's Gotta Have It – one of the most profitable films made in 1986 – and continues to create films that explore provocative topics like race, politics, and violence. He is also known for his documentaries and commercials. Lee won his first competitive Oscar in 2019, for the adapted screenplay for BlacKkKlansman.