Partitions et Couleurs : Hommage à Amine El Bacha
In collaboration with the Amine El Bacha Foundation | With the support of Banque Libano-Française
Collection Galleries, Level 1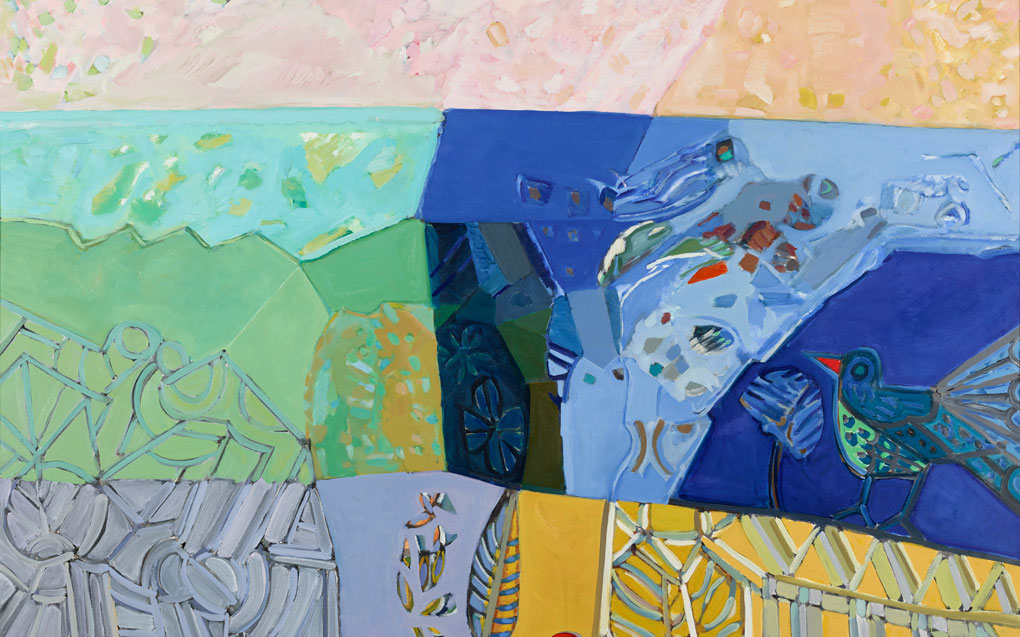 L'île (détail)
The Island (detail)
2008
Oil on canvas
127 x 151.5 cm
Amine El Bacha Foundation collection, Beirut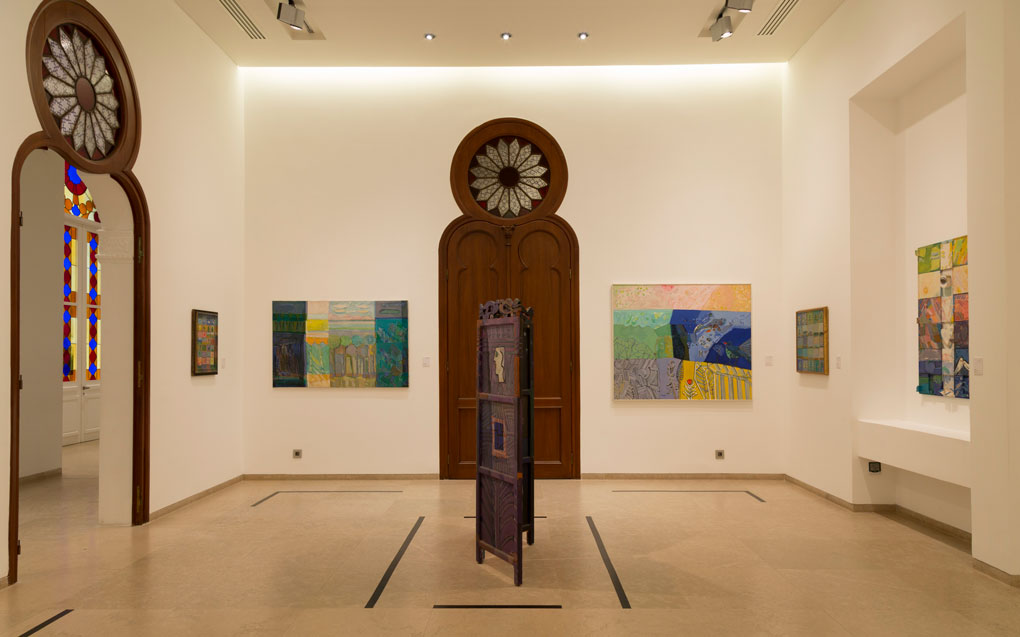 Installation view of "Partitions et Couleurs: Homage à Amine El Bacha."
Photo: Christopher Baaklini. © Sursock Museum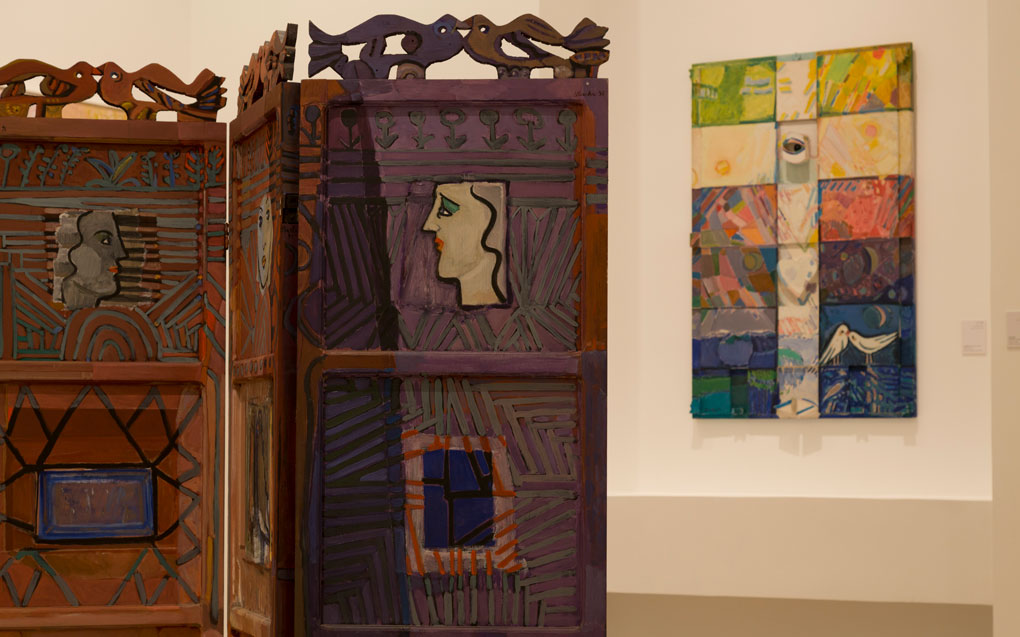 Installation view of "Partitions et Couleurs: Homage à Amine El Bacha."
Photo: Christopher Baaklini. © Sursock Museum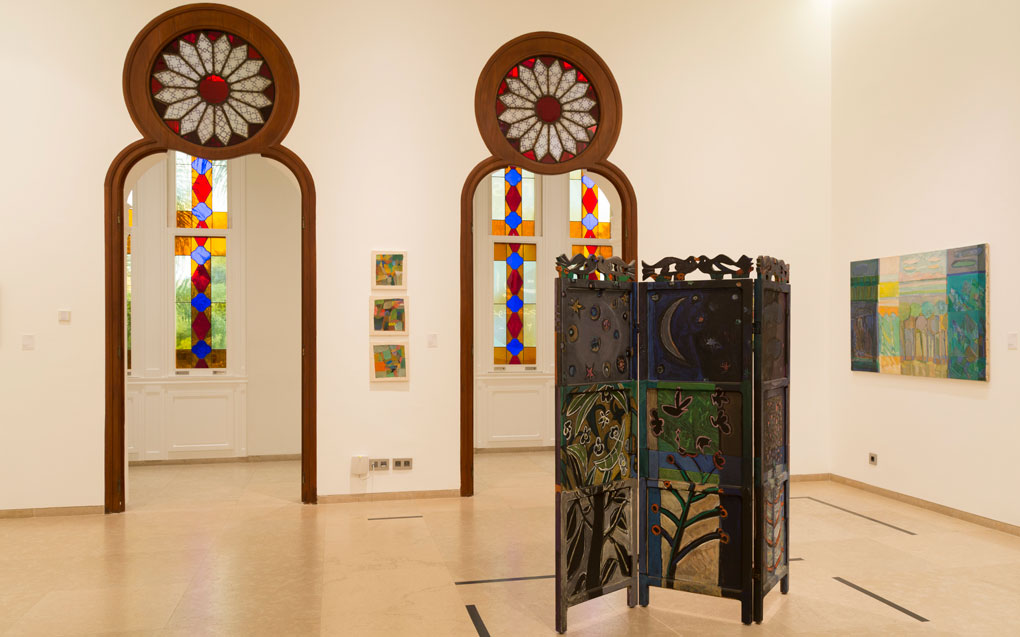 Installation view of "Partitions et Couleurs: Homage à Amine El Bacha."
Photo: Christopher Baaklini. © Sursock Museum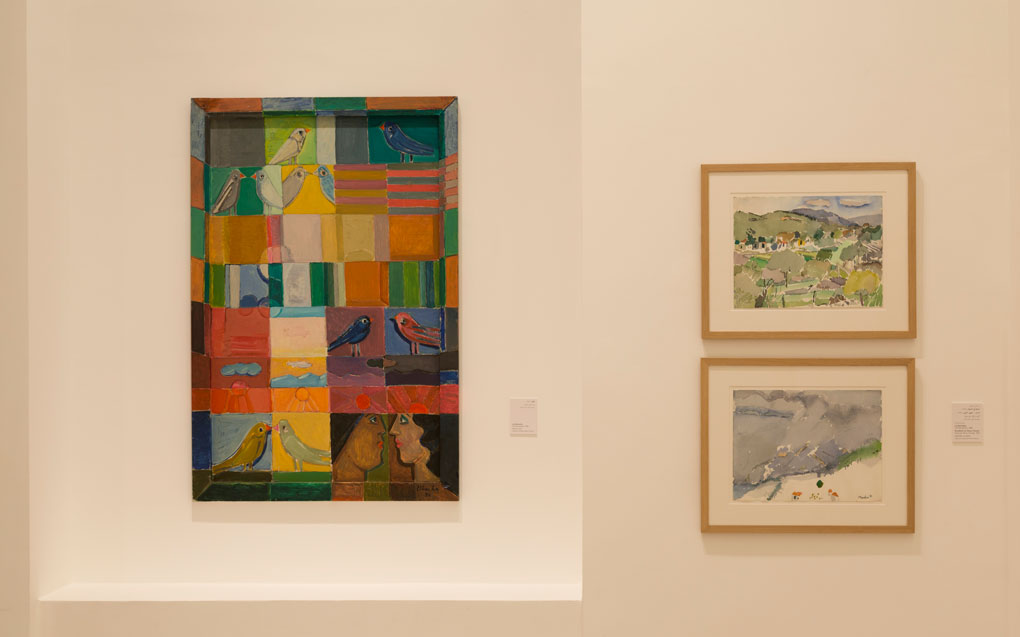 Installation view of "Partitions et Couleurs: Homage à Amine El Bacha."
Photo: Christopher Baaklini. © Sursock Museum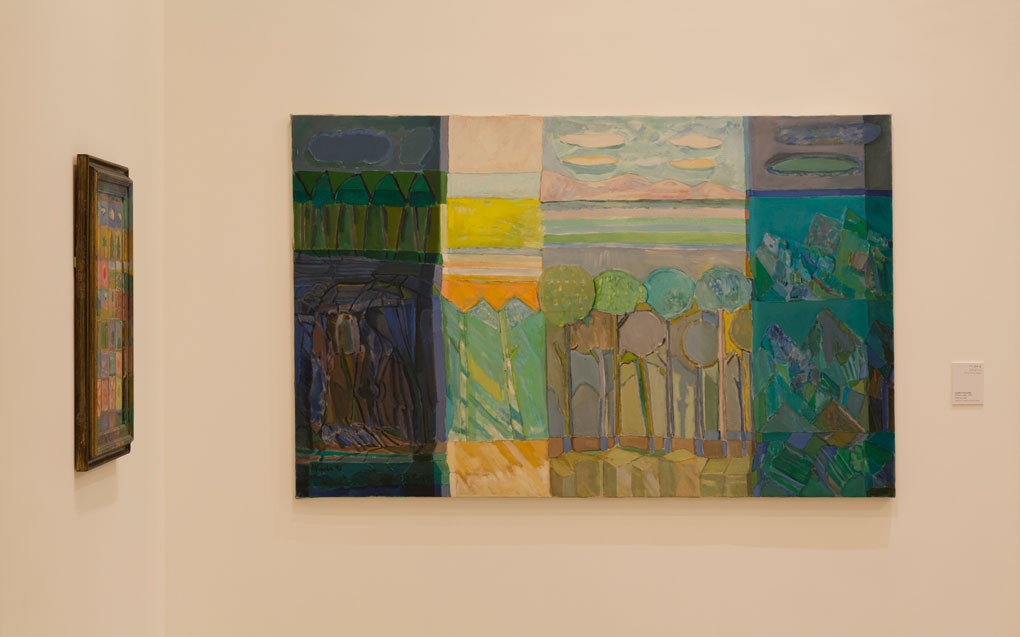 Installation view of "Partitions et Couleurs: Homage à Amine El Bacha."
Photo: Christopher Baaklini. © Sursock Museum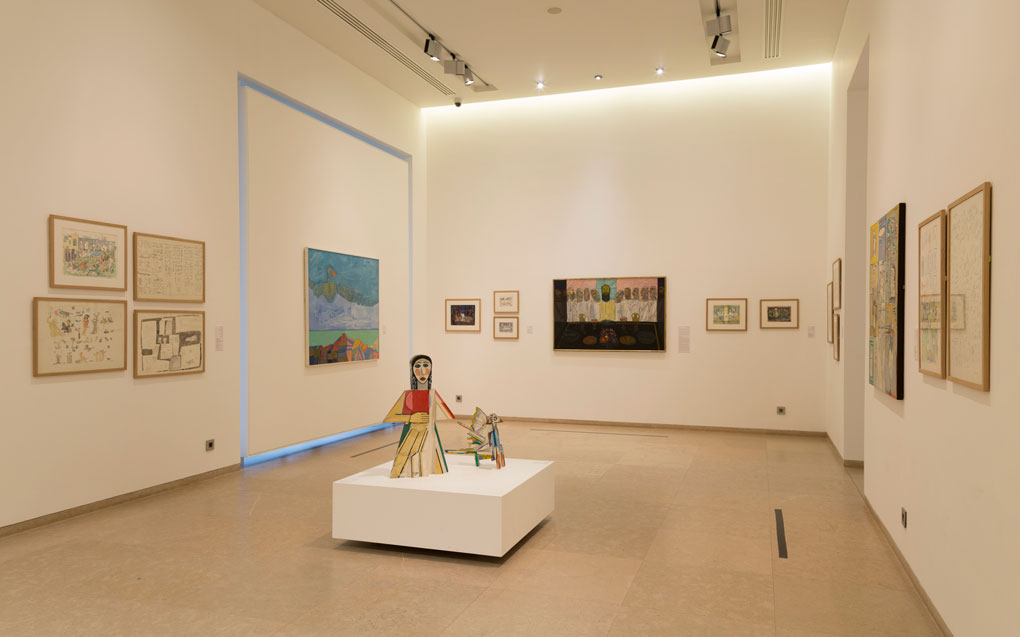 Installation view of "Partitions et Couleurs: Homage à Amine El Bacha."
Photo: Christopher Baaklini. © Sursock Museum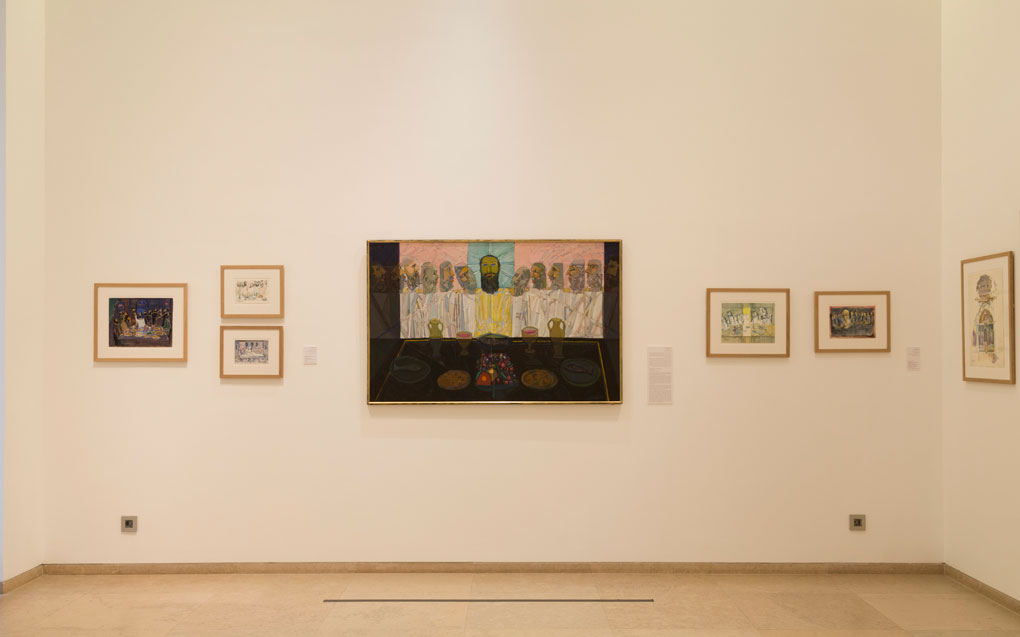 Installation view of "Partitions et Couleurs: Homage à Amine El Bacha."
Photo: Christopher Baaklini. © Sursock Museum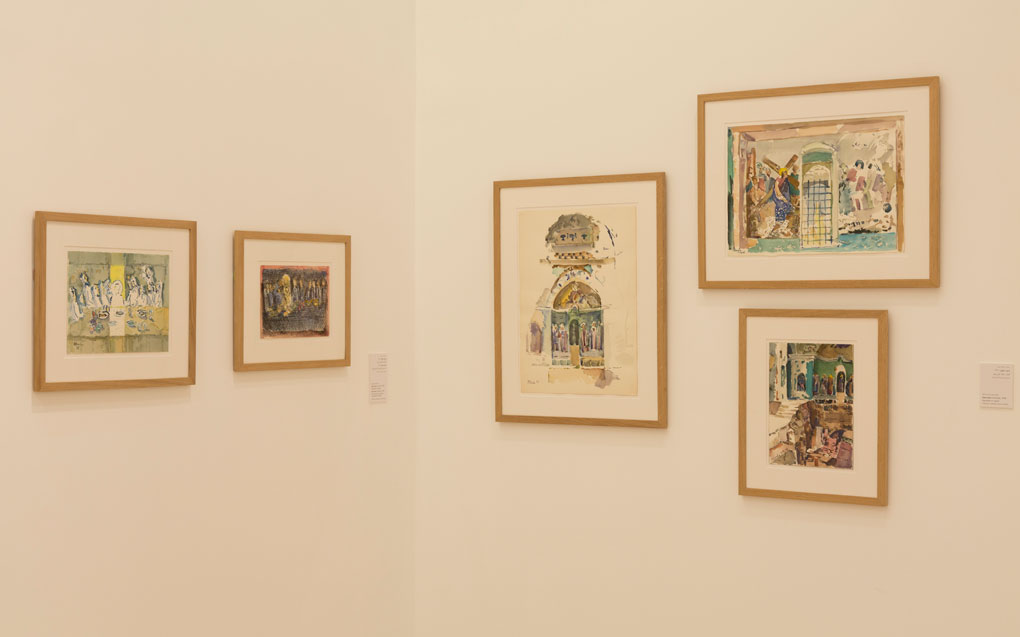 Installation view of "Partitions et Couleurs: Homage à Amine El Bacha."
Photo: Christopher Baaklini. © Sursock Museum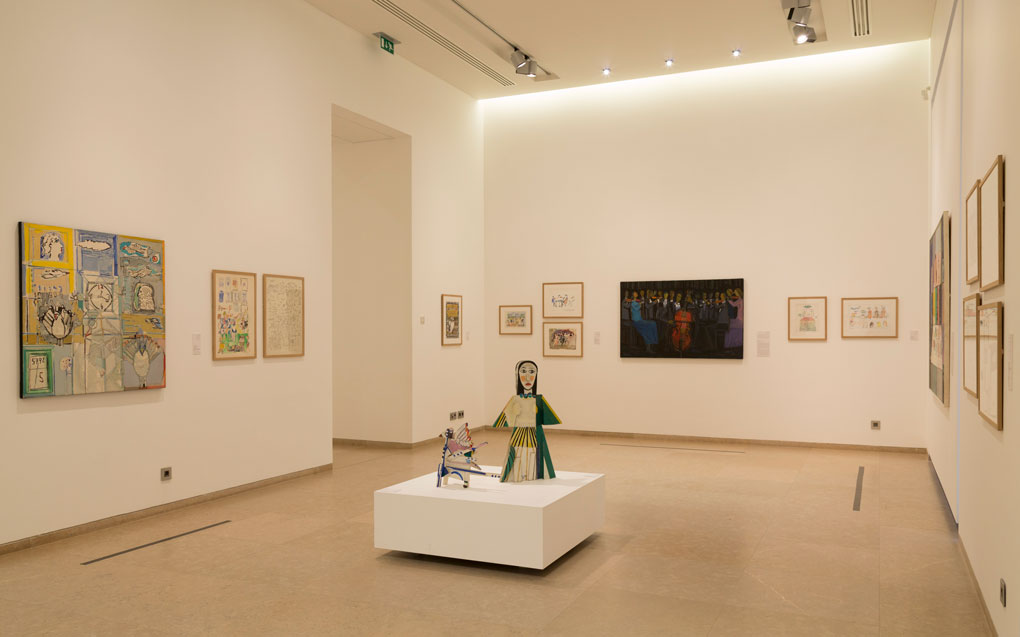 Installation view of "Partitions et Couleurs: Homage à Amine El Bacha."
Photo: Christopher Baaklini. © Sursock Museum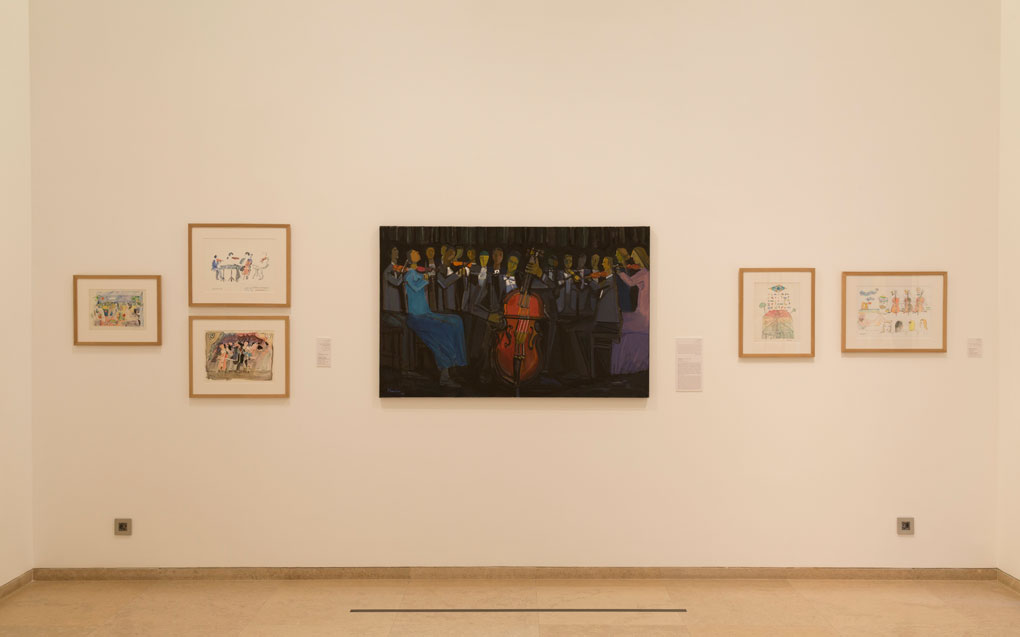 Installation view of "Partitions et Couleurs: Homage à Amine El Bacha."
Photo: Christopher Baaklini. © Sursock Museum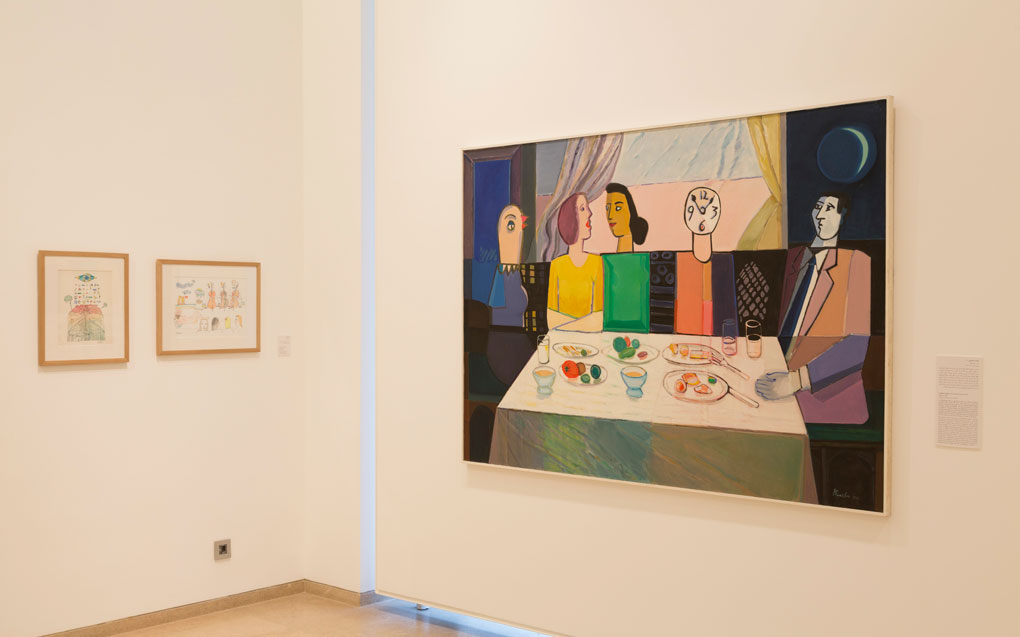 Installation view of "Partitions et Couleurs: Homage à Amine El Bacha."
Photo: Christopher Baaklini. © Sursock Museum
Partitions et Couleurs : Hommage à Amine El Bacha is the first exhibition in a cycle of homages to artists represented in the collections of the Sursock Museum.
A leading figure on the Lebanese artistic scene, Amine El Bacha (b. 1932, Beirut) lives and works in Beirut. After studies at the Académie Libanaise des Beaux-Arts in Beirut, and both the École nationale supérieure des Beaux-Arts and Académie de la Grande Chaumière in Paris, El Bacha later trained several generations of now renowned Lebanese artists.
This tribute brings together a series of oil paintings, watercolors, and painted wooden objects created between the 1960s and the first decade of the 21st century.
From his earliest abstract works, El Bacha's compositions are festive, with colors that vibrate and dance around each other. His compartmentalized compositions question academic landscapes composed of trees and horizons. El Bacha's favorite music, along with traditional religious scenes such as The Last Supper, are also presented in this exhibition-homage. After all, to view the works of El Bacha is also to accept an invitation into a fantasy world.
Exhibition guide
Download the exhibition guide in Arabic, English, and French.