Picasso et la famille
Collection Galleries, Level 1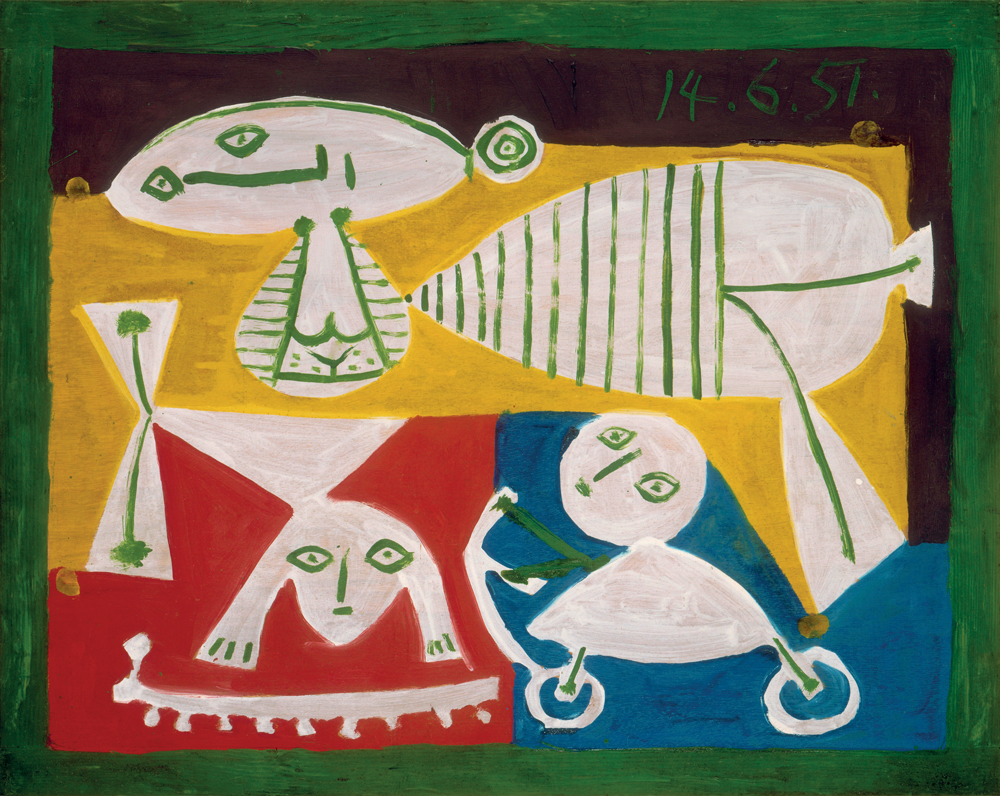 Mère et enfants jouant [Mother and children playing]
Vallauris, 14 June 1951
Oil on wood panel
73 x 91.5 cm
Musée national Picasso-Paris. Dation Jacqueline Picasso, 1990. MP1990-24. © RMN-Grand Palais © Succession Picasso 2019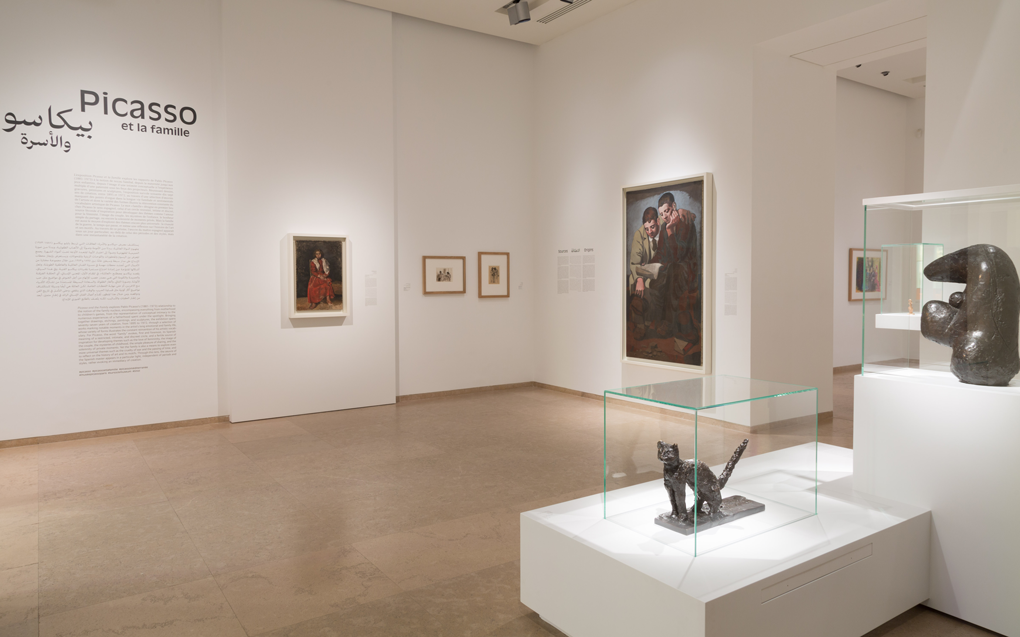 Photo: Christopher Baaklini. © Succession Picasso 2019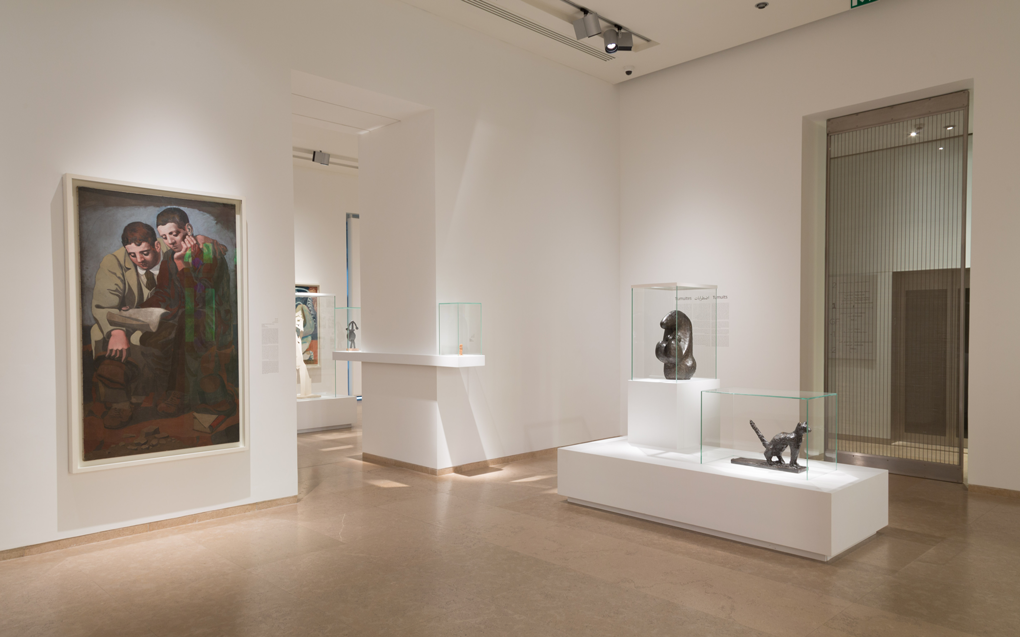 Photo: Christopher Baaklini. © Succession Picasso 2019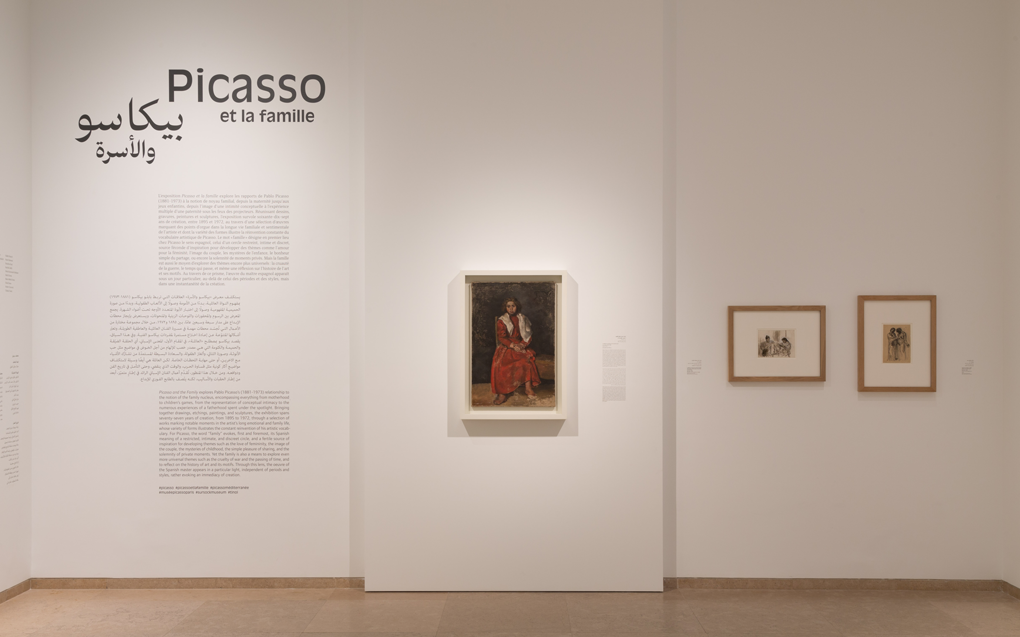 Photo: Christopher Baaklini. © Succession Picasso 2019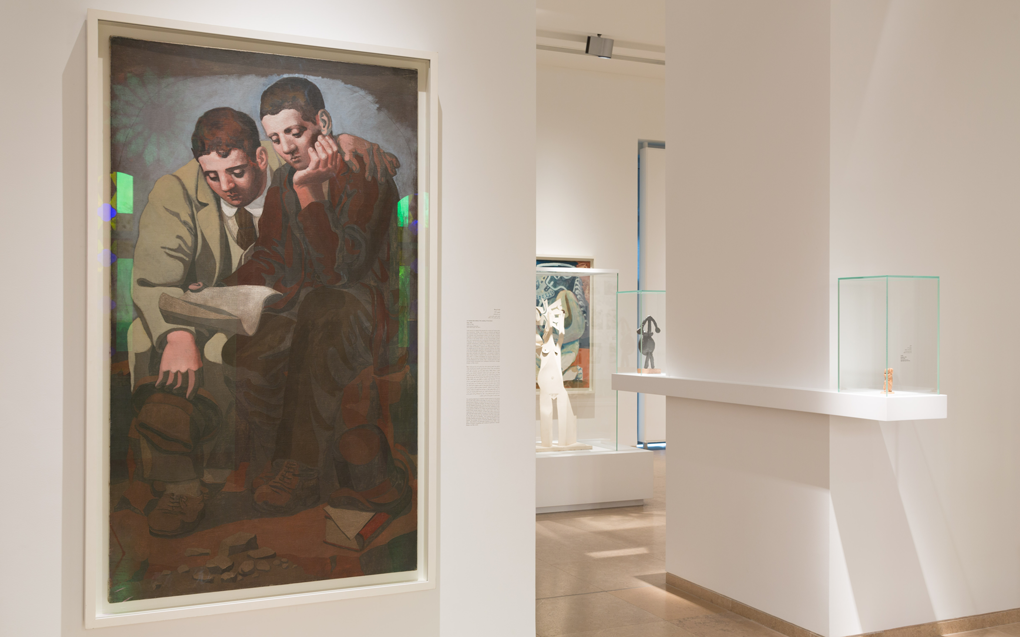 Photo: Christopher Baaklini. © Succession Picasso 2019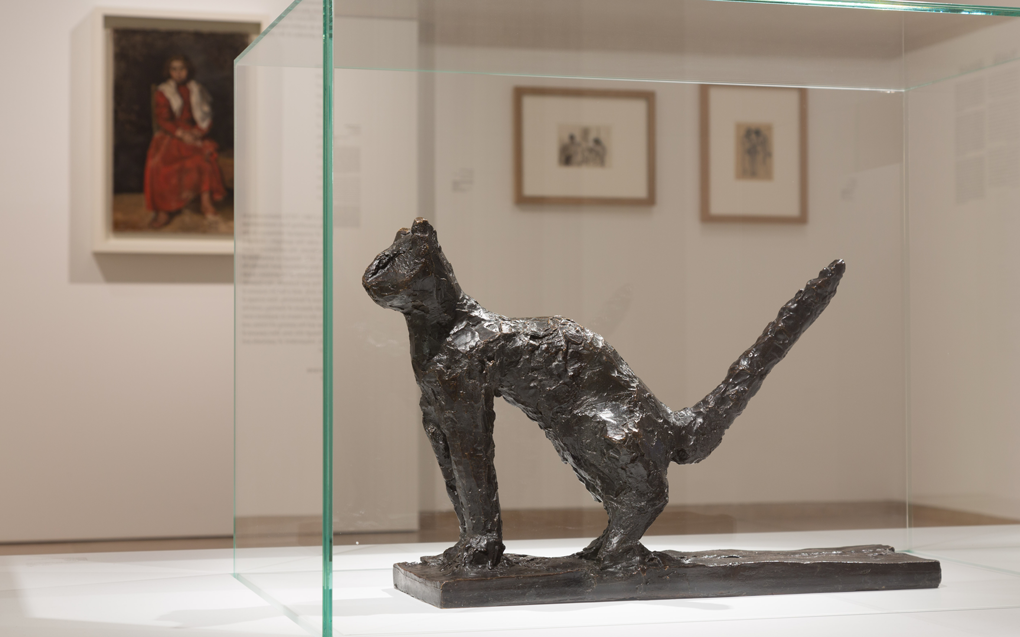 Chat
1943
Bronze. Musée national Picasso-Paris. Dation Pablo Picasso, 1979. MP324
Photo: Christopher Baaklini. © Succession Picasso 2019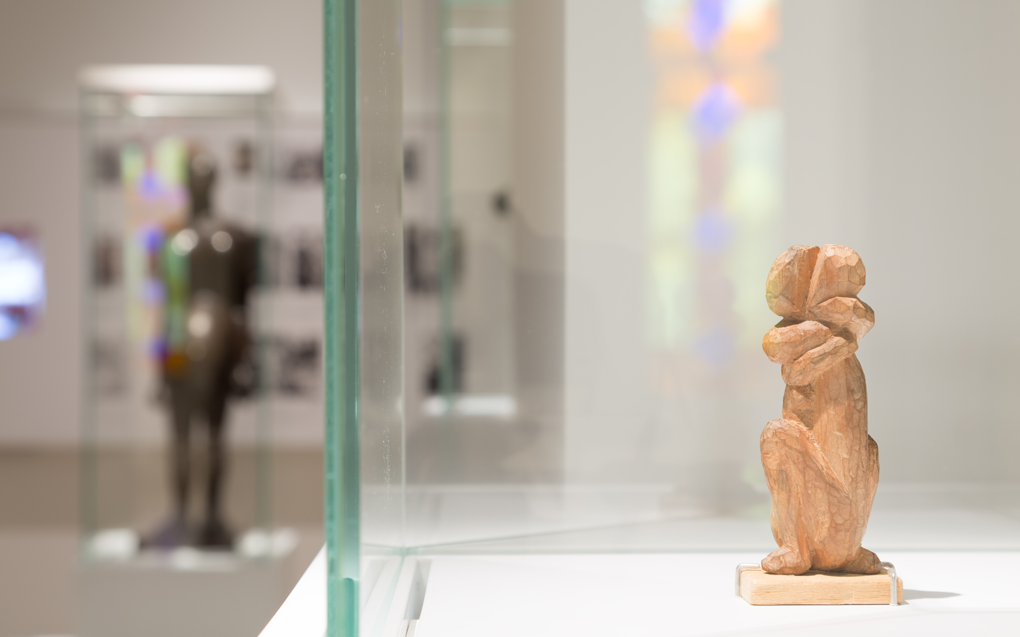 Couple
1930
Limewood. Musée national Picasso-Paris. Dation Pablo Picasso, 1979. MP285
Photo: Christopher Baaklini. © Succession Picasso 2019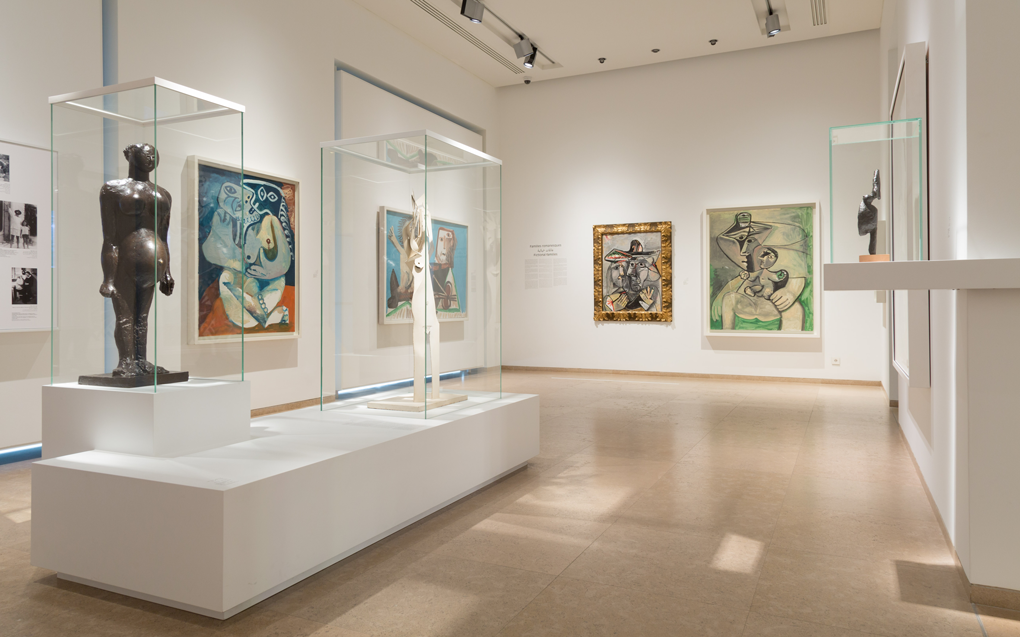 Photo: Christopher Baaklini. © Succession Picasso 2019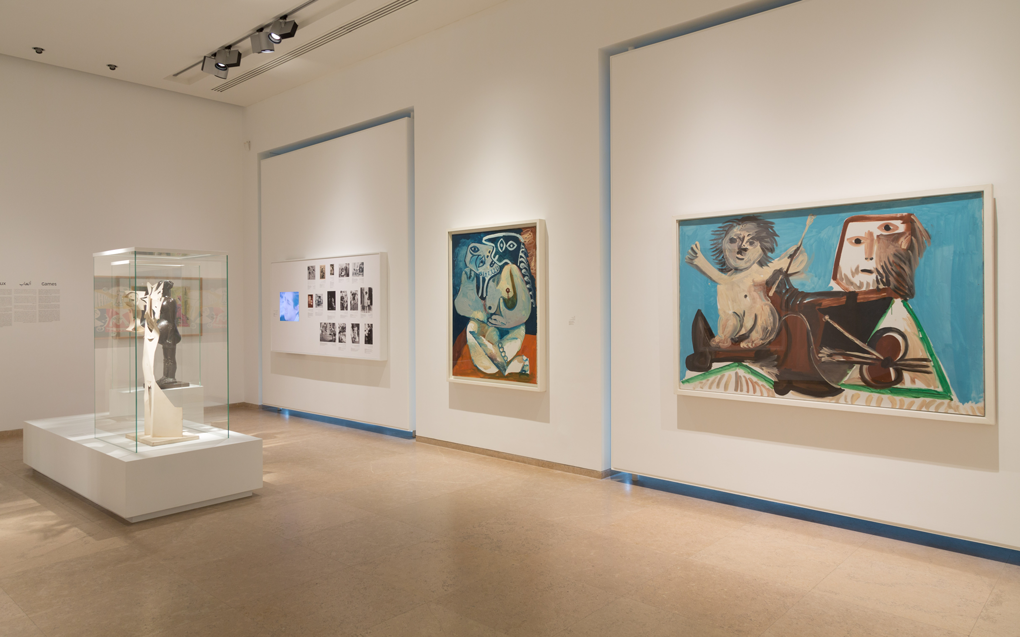 Photo: Christopher Baaklini. © Succession Picasso 2019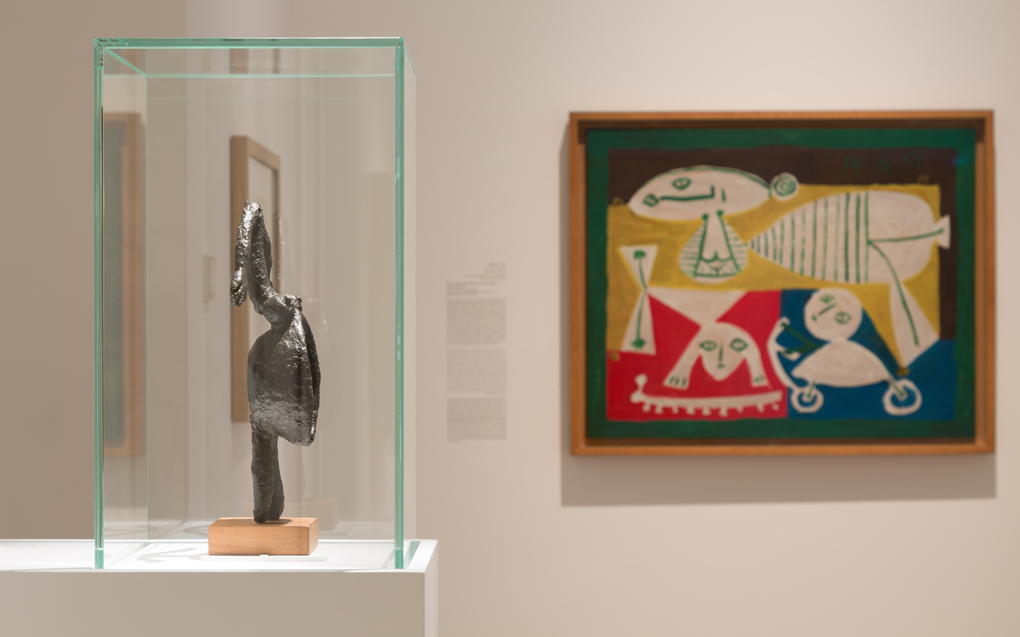 Photo: Christopher Baaklini. © Succession Picasso 2019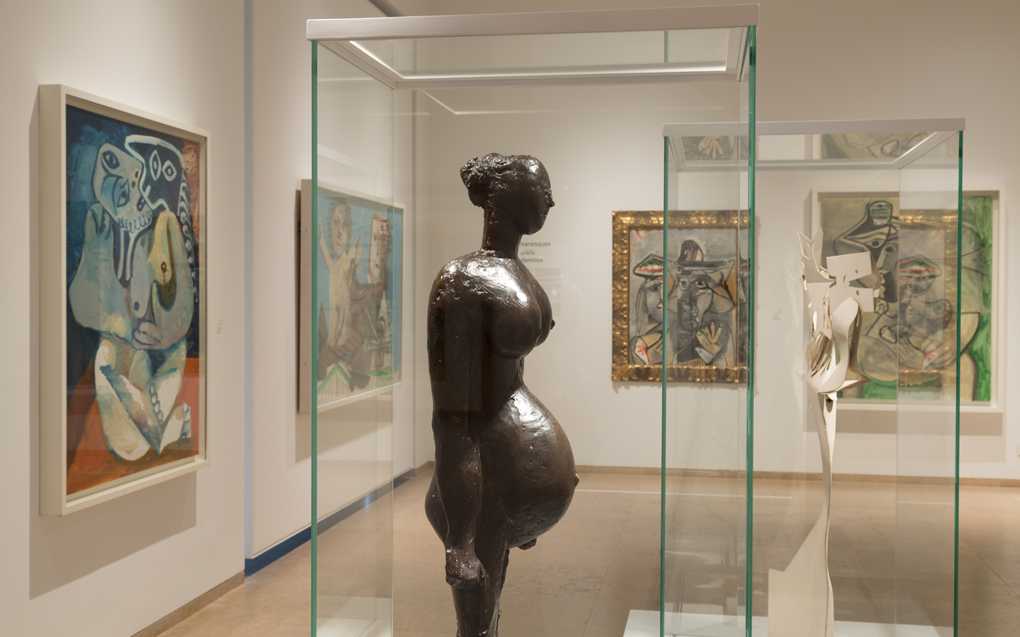 Photo: Christopher Baaklini. © Succession Picasso 2019
This exhibition is organized with the exceptional support of the Musée national Picasso-Paris in the framework of "Picasso-Méditerranée," and with the collaboration of the Lebanese Ministry of Culture.
With the generous contribution of Danièle Edgar de Picciotto and the support of Cyril Karaoglan.
Picasso et la famille explores Pablo Picasso's (1881-1973) relationship to the notion of the family nucleus, encompassing everything from motherhood to children's games, from the representation of conceptual intimacy to the numerous experiences of a fatherhood spent under the spotlight. Bringing together drawings, etchings, paintings, and sculptures, the exhibition spans seventy-seven years of creation, from 1895 to 1972, through a selection of works marking notable moments in the artist's long emotional and family life, whose variety of forms illustrates the constant reinvention of his artistic vocabulary. For Picasso, the word "family" evokes, first and foremost, its Spanish meaning of a restricted, intimate and discreet circle, and a fertile source of inspiration for developing themes such as the love of femininity, the image of the couple, the mysteries of childhood, the simple pleasure of sharing, and the solemnity of private moments. Yet the family is also a means to explore even more universal themes such as the cruelty of war and the passing of time, and to reflect on the history of art and its motifs. Through this lens, the oeuvre of the Spanish master appears in a particular light, independent of periods and styles, rather evoking an immediacy of creation.
Picasso et la famille is curated by Camille Frasca and Yasmine Chemali.
Picasso-Méditerranée, an initiative from Musée national Picasso-Paris
"Picasso-Méditerranée" is an international cultural event which is held from Spring 2017 to Spring 2019. Over seventy cultural institutions have come together to conjure up a programme around the work "obstinément méditerranéenne" of Pablo Picasso. Initiated by the Musée national Picasso-Paris, this journey into the creation of the artist and across the places which inspired him, aims at strengthening ties between all the shores.
Exhibition guide
Download the exhibition guide in Arabic,English, and French.