Special Program
Poetics, Politics, Places
Book Launch by Nayla Tamraz
Thursday 25 January, 18:00 to 21:00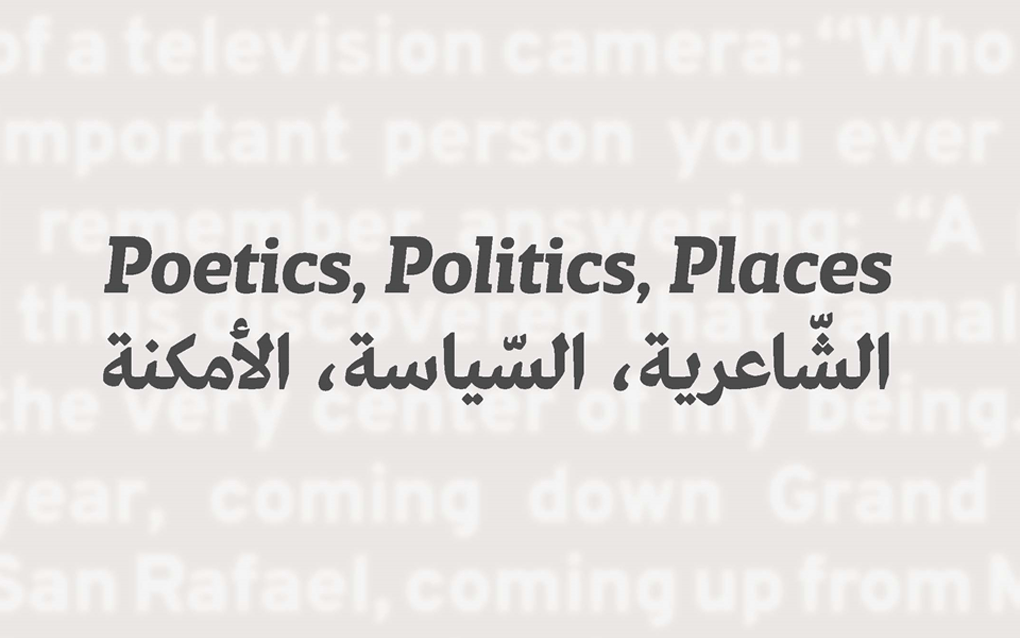 Join us for the launch of the exhibition catalogue of Poetics, Politics, Places, curated by Nayla Tamraz as part of BienalSur (the international Contemporary Art Biennial of South America).
The exhibition took place at the Museo Provincial de Bellas Artes Timoteo Navarro in Tucumán, Argentina, from September 22 to November 25, 2017. Placed under the patronage of the Lebanese Ministry of Culture, it brought together the works of 8 artists – Etel Adnan, Nadim Asfar, Saliba Douaihy, Daniele Genadry, Gilbert Hage, Saba Innab, Mireille Kassar, and Cynthia Zaven – in a reflection around the topics of displacement and exile, poetics, and spaces of the "in-between."
Nayla Tamraz is a writer, curator, researcher, and professor of Literature and Art History at Saint Joseph University in Beirut, where she was the Head of the French Literature Department from 2008 to 2017. In 2010, she founded the MA in Art Criticism and Curatorial Studies, which she also heads. Her current research explores the issues related to poetics and politics in the representations of spaces and territories.