Film Program
Premiere: Spaces of Exception
Saturday 2 February, 16:00 to 18:00
In English and Arabic with English and Arabic subtitles
Free admission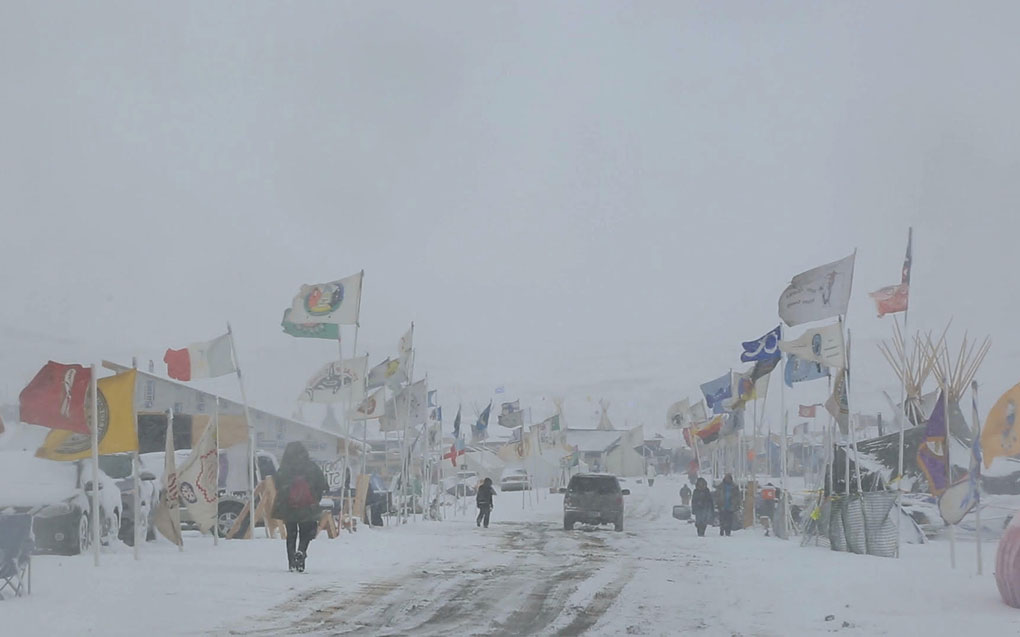 Matt Peterson and Malek Rasamny
Spaces of Exception (film still)
2018
Documentary, 90 minutes, in English and Arabic with English and Arabic subtitles
Courtesy of the artists
Join us for the Beirut premiere of Spaces of Exception directed by Matt Peterson and Malek Rasamny. To mark the occasion, after the screening of the film the filmmakers will be in conversation, moderated by Sari Hanafi.
Spaces of Exception (2018)
Directors: Matt Peterson and Malek Rasamny
United States of America, Lebanon and Palestine
Documentary, 90 min
English and Arabic with English and Arabic subtitles
Profiling the American Indian reservation alongside the Palestinian refugee camp, Spaces of Exception was filmed from 2014 to 2017 in Arizona, New Mexico, New York, and South Dakota, as well as Lebanon and the West Bank. It is an attempt to understand the significance of the land – its memory and divisions – and the conditions for life, community, and sovereignty. This will be the premiere of the film in Lebanon.
Spaces of Exception comes out of the long-term multimedia project "The Native and the Refugee," which has been presented in Canada, Ecuador, England, France, Guatemala, Jordan, Lebanon, Palestine, Portugal, and Syria, including within refugee camps and reservations themselves, and at venues including cinemas, galleries, and universities. For more information, visit: https://thenativeandtherefugee.com/
Matt Peterson directed a film on the Tunisian insurrection, Scenes from a Revolt Sustained, with a production grant from the Doha Film Institute. His films and videos have screened at venues including Anthology Film Archives, e-flux, the Film Society of Lincoln Center, and MoMA PS1. He was a member of the collectives Red Channels and the 16 Beaver Group, and since 2014 has been a member of Woodbine in New York City.
Malek Rasamny is a researcher, writer, speaker, and filmmaker based in both New York and Beirut. He's worked at the Maysles Documentary Center, and was a founding member of the LERFE space in Harlem and Red Channels.
Sari Hanafi is a Professor of Sociology at the American University of Beirut and editor of Idafat: the Arab Journal of Sociology. He is the author of numerous journal articles and book chapters on the sociology of religion, the sociology of (forced) migration, and the politics of scientific research. Among his recent books are: Knowledge Production in the Arab World: The Impossible Promise (with R. Arvanitis, 2016). He is the President of the International Sociological Association.