Film Program
Saliba Douaihy
Saturday 4 May, 16:00 to 17:30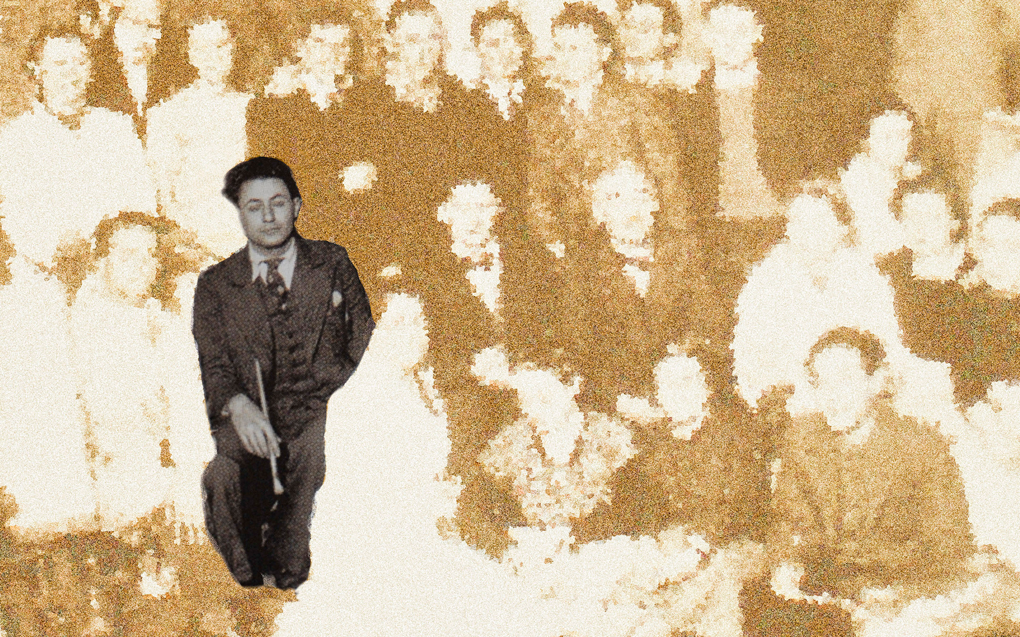 Saliba Douaihy (film still)
2018
Courtesy of the artist
Join us for a screening of the documentary Saliba Douaihy, directed by Paul Farchakh.
Saliba Douaihy
Directed by Paul Farchakh, 2018
75'
This film presents the complete story of Saliba Douaihy, a 20th century artist from Ehden, North Lebanon, whose lifetime followed the pattern of the historic events through this era. Saliba Douaihy retraces every major occurrence in the artist's career, who is considered to be a pioneering figure in modern regional culture.
As a teenager, Saliba Douaihy (b. 1910, Ehden, Lebanon – d. 1994, New York City, NY, US) showed exceptional talent in drawing, and was sent to Beirut in 1929 to be an apprentice in Habib Srour's workshop. In 1932, he earned a bursary to continue his studies in France, where he graduated in 1936 from the École nationale supérieure des Beaux-Arts in Paris. Upon his return to Lebanon, he painted rural scenes, and produced religious paintings at the Patriarchal church of Diman (1939-1942); this work was followed by a successful solo exhibition at Saint Georges Hotel, Beirut, 1945. Saliba moved to New York in 1950. He spent 32 years furthering his career, returning to Lebanon only twice; first, for the execution of the religious paintings at Saint John the Baptist church in Zgharta (1954-1956); second, for the accomplishment of stained-glass panels at the Saint Charbel Church in Aannaya, Byblos (1972-1974). In 1983, Saliba ultimately left America and settled in Europe, living in London at first before moving to Paris. During the last decade of his life, he showed his work at a major exhibition at the Arab World Institute in Paris (1993).
Paul Farchakh (b. 1958, Venezuela) is a filmmaker, producer, director, and educator. He has overseen the creation of hundreds academic film productions related to documentary and reportage. He studied liberal arts and cinematography at Colombia College in Los Angeles, CA. From 1985 to 2013, Farchakh painted and exhibited locally with multiple solo shows. In 1988, Farchakh participated in the inauguration of the audio-visual institute IESAV at Saint Joseph University, Beirut, where he also taught. He began filmmaking in 2011, producing and directing the following films: Remembering Pierre Farchakh (2011); Father Youssef Yammine (2013); Famine in Mount Lebanon (2016); and Saliba Douaihy (2018).