Film Program
Screening 2: Parasites of Beirut
Friday 30 October, 19:00 to 21:00
In English and Arabic
Free admission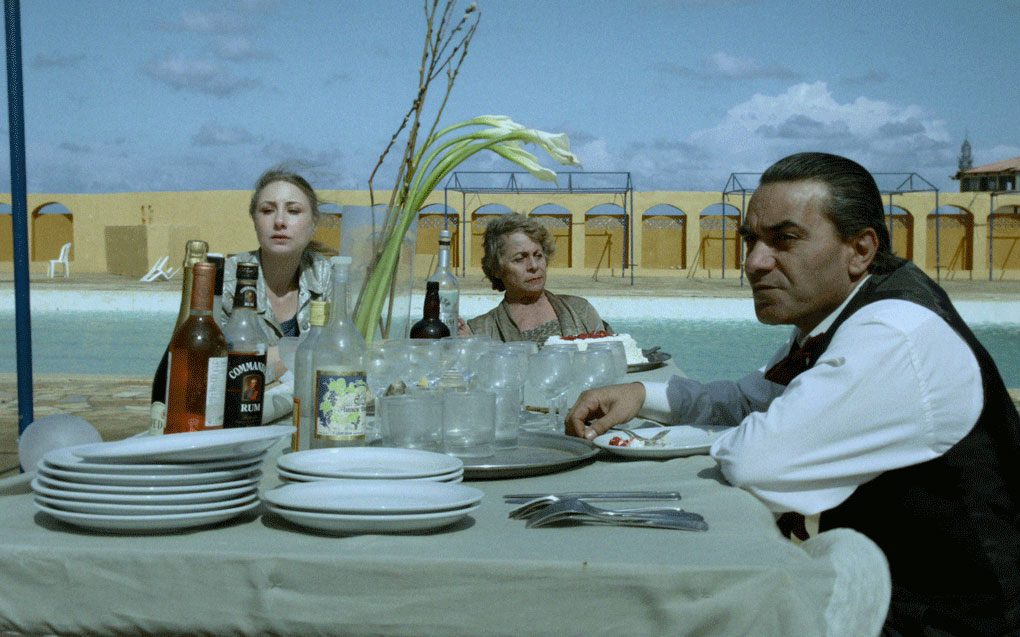 Courtesy of the artist
It is said Beirut is built over seven layers of ruin, over cities demolished by earthquakes and other disasters. This loaded history leaves its trace in the present. The films shown here attempt to capture some of these latent histories, daily encountered in the lives of Beirut's inhabitants.
– Error 4 (3'), Raafat Majzoub, 2014
– Israeli Message (5'), Rayya Badran, 2006 
– Sporting Club (27'), Zalfa Seurat, 2014
– Shadows (6'30"), Michel Kammoun, 1995
– The Dream (2'), Anna Ogden-Smith, 2008
– Incarnation of a Bird from an Oil Painting (8'), Roy Samaha and Omar Fakhoury, 2013
– Liberté Toujours (29'), Nadim Saoma, 2004
This screening is part of a series bringing together recent and previous work by artists and filmmakers on Beirut. Curated by Roy Dib and organized around four themes, the films in the program weave a complex and contradictory image of urban life in Beirut. To check out upcoming screenings in this series, click here.